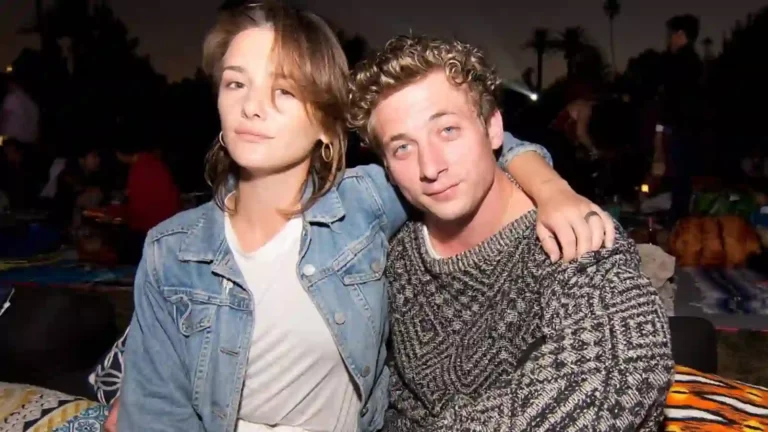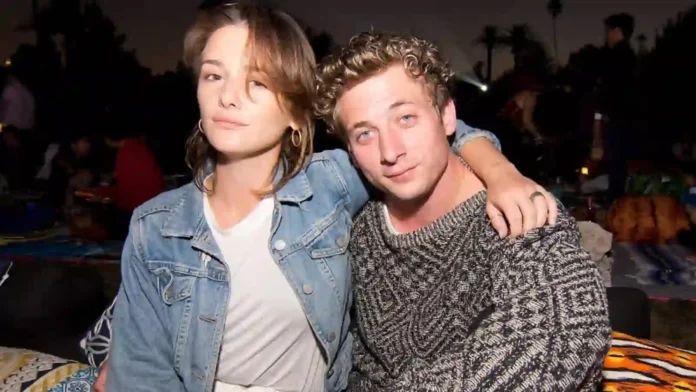 Jeremy Allen White and his wife Addison Timlin separated last September. The couple were married for 4 years before Timlin proceeded to file for a divorce. The couple however forego their separation when it comes to their kids. Jeremy and Addison were seen together in their 4-year-old daughter's soccer game.
The couple's gesture shows how much they respect their relationship with their children. Despite the differences, they have amongst each other.
Jeremy And Addison Spotted
Jeremy and Addison were spotted outside the field where their 4-year-old daughter Ezra's soccer match. White was seen wearing a white shirt with green shorts. He hugged his estranged wife. The couple shared a sweet moment in the parking lot. White brought Timlin close and pecked her on her forehead. The couple also shared a cheek kiss between each other.
It is not quite clear if the couple has restarted their romance after the divorce proceedings. As the photos are released, it looks like the two are comfortable with each other. But it is not suggestive of whether it is a romantic gesture or a platonic one.
However, one thing is clear the couple put their children's happiness ahead. It is a wonderful gesture for both parents to be present at a game that their kid values. Regardless of their strained relationship.
Relationship Of The White-Timlin Couple
Jeremy and Addison met each other in 2008. They are famously called the high school sweethearts. The couple tied the knot and welcomed a new phase of their life in 2019. A year after welcoming their first daughter into the world. Timlin and White have always been proud of their relationship. However, strain in this relationship led them to go on a separate path.
Timlin stated that they have been separated since September 2022. However, this was the time when Jeremy won the Golden Globe for Best Actor in a TV Series – Musical or Comedy in January of 2023. The actor confessed his love for his children and his wife. Timlin also shared her profound love and respect for the actor on her Instagram post.
However, it was a shock when Timlin filed for a divorce in May 2023. A source close to the couple told that the couple was having trust issues. Which ultimately led to divorce. Timlin has requested spousal support from White. The couple tried their best to patch things up, but all was in vain. Jeremy's work schedule also affected their relationship.
The actress also proceeded to write about how difficult it is to be a mom going through a divorce. However, the recent pictures are bubbling up a lot of anticipation regarding the couple. We will have to wait and see where it goes.
Read: Rachel Zegler Boyfriend: Shazam Actress' Current And Past Relationships