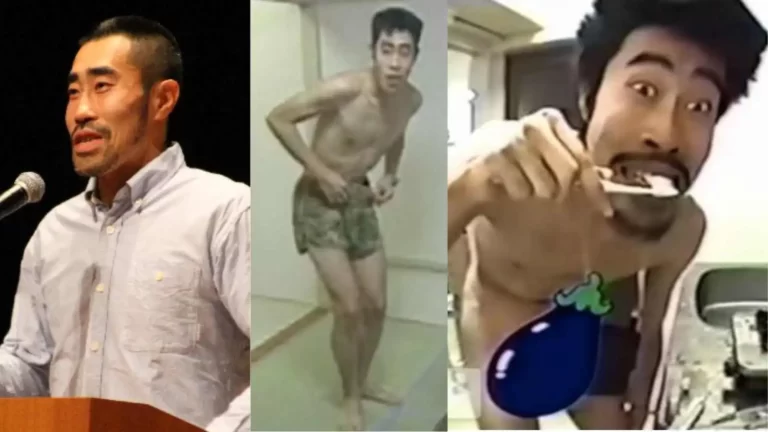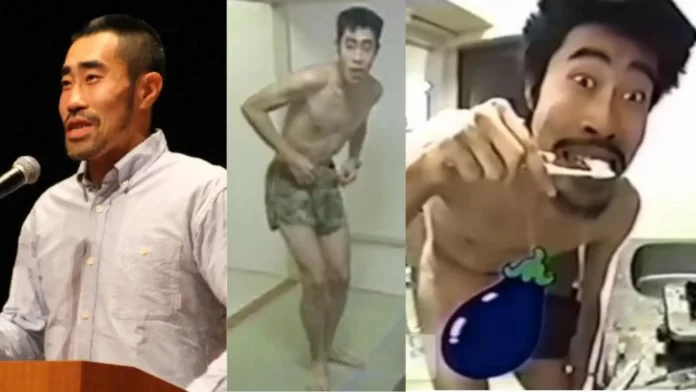 Reality tv shows are famous all over the world for their weird ways to engage contestants and audiences. The manner, in which they create the whole plot of the shows becomes horrific, sometimes, things go in the direction of a blunder for participants as the show moves ahead. Many countries have their fair share of reality shows and each has its unique style. Some of you might know about Fear Factor, Born in the Wild, Survivor, etc. We saw many types of survivor challenges in these shows. You are aware of the cruelty and mental pressure in this genre of shows. we will tell you the story of Nasubi, who resisted the challenge for more than one year.
Japanese are known for their creativity and innovation around things or work. In the decade of the '90s, Japan faced an economic slowdown after the burst of the growing bubble in many economies. People were ready to do anything for the job and money as unemployment went high. During that time, there was a reality show, named Susunu Denpa Shonen, which was aired from 1998 to 2002.
The show got famous with a man who survived almost 15 months in the given task. The man was Tomoaki Hamatsu, who got the name Nasubi from the producers of the show. Later Nasubi became a known name to netizens as the show reached its peak.
Susunu Denpa Shonen: The Japanese Horror Reality Show
The show aired on Nippon TV in Japan for 4 years of time. It was a reality tv show, which was known for its torturous and harsh ways as they placed the participants in such kind of inhuman conditions. It was a show with a lot of controversy due to its sadistic psychological approach. The participants of the show were usually anonymous comedians, who were inspired to get some fame and money.
The show appeared in many seasons, and every time there was a new task and challenge to survive. For example, once they had put two comedians on a deserted island with no amount of food, they were told, to be rescued from there on a raft, which have to be self-created by them.
The most famous challenge was of Nasubi, who had lived in an apartment alone, to win prize money. He lived naked and got necessities from the sweepstake money, he won. The government decided to ban the show at last in 2002 and made some regulations for reality tv shows.
The Survival Story And Cruel Journey Of Nasubi In The Show
Nasubi, whose father was a policeman, wanted to be a comedian. His aspirations pushed him to the show and he passed the audition to become a contestant. He was forced to live alone, stripped from his clothes, in an unknown apartment. The production company took him blindfolded to the location and told him to start the challenge. There was an informal agreement between both parties.
In the beginning, they gave him some amount of water and a few slices of bread, but as the show moved forward, they left him on his own. The challenge was decided to test his endurance of survival, after this he had to earn his way out from the lottery money he had won, for this he applied in sweepstakes through magazines, given to him.
The producers covered his genitals as he was fully naked during the show and they had put an animated eggplant on his private parts, therefore he has named Nasubi, which means eggplant in Japanese. Some people called him by that name due to his long face. Deprived of food for a long time, he started to lose weight quickly and his skin had disappeared, as the man looked alike a skeleton.
He lived in a secluded apartment, which started to impact his mental self as well, he showed some strange behavior which was obvious in that condition. One of the brutal truths of the show was that he was unaware of the live streaming of the show, Nasubi thought that his activity was recording and it would edit and broadcast later when he completed his challenge.
The production company never told him about broadcasting, as they had a record 17 million viewership every Sunday, which was the record itself. Every reality tv shows have its dark side, during that show, the true color of humanity had also revealed, and the audience laughed at him while watching his daily activity. The people weren't showing any sympathy towards him and fed their comic hunger while watching him suffer, totally unaware of what was he going through.
One year was going to an end and Nasubi was close to completing his task but suddenly the makers of the show moved him to another location after blindfolding him. They moved him to South Korea and let him live a day in the amusement park, where he was free to enjoy food and other activity. After he finished this, they took him to another disguised location and forced him to be naked himself again, this time he had to earn his way back home by flight.
A few weeks went by and he had no money, as he was lived on lottery prizes since the beginning of the show. He won many prizes, bikes, PlayStation, toys, and many more things in the last year but this time he had to win flight tickets in sweepstakes. His luck opened and he won the flight ticket to Japan. They revised it to first-class tickets, and in the end, he fulfilled their goals.
When he won the money they took him back to Japan, again he was blindfolded and moved to another apartment in Japan. He expected that the challenge would continue, so he took his clothes off and was naked again. Suddenly the walls fell down and he was Infront of the audience because it was a tv studio. He was very surprised to see all of this as he thought that the show wasn't broadcasted yet.
He spent almost 15 months in that inhuman condition and won the prize set by the challenge. But this cruel experience lasted with him for a long time, he wasn't speaking to anyone for a long time so his voice became very slow for some time. He felt mentally broken down and affected psychologically. Some sources reported that Nasubi felt hot and sweaty wearing clothes for a few months. This took a while for him to be normal.
Where Is Nasubi Now?
After the gruesome experience with the reality tv show, Nasubi (real name Tomoaki Hamatsu) went off the radar for some time. But as of now, he is seemingly doing alright. Nasubi's dream of becoming a famous comedian didn't come to fruition, but he became a star in his local hometown, Fukushima. Nasubi also tried climbing Mount Everest but didn't succeed in his first three attempts. But he didn't stop and succeeded in his fourth attempt on May 19, 2016.
Nasubi is more adaptable to public life now. He also appeared on some shows as a guest star. According to his Wikipedia page, his most recent appearance on television was in a drama called 'Jikou Keisatsu' in 2019. Nasubi was also part of a TV show focused on exploring Fukushima. As of now, he is still active in the entertainment industry and appears in side or guest roles.
For more insight into his personal life, Nasubi is active on social media and can be followed on his Twitter account and Youtube account.