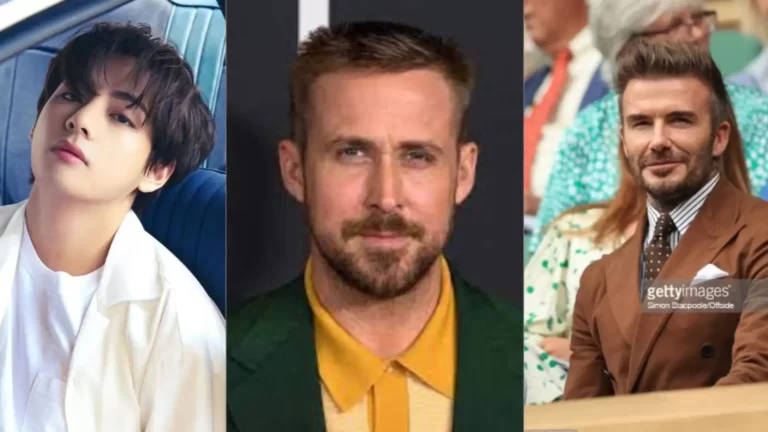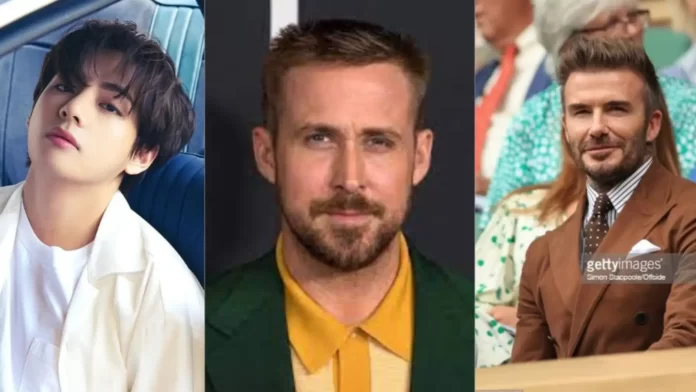 Beauty is everywhere. Nature is beautiful, Skies are beautiful. Animals are beautiful and Humans are beautiful. While, the terms of beauty change from person to person, sometimes we all agree upon one thing. We all collectively go "Ah, they are the most beautiful person I have ever seen". Hence, this leads to the ranking of "The Top 10 Most Handsome People in the World" category.
Each year, celebrities are ranked based on their attractiveness, charisma, and beauty in general. So here is the list of the Top 10 Most Handsome Men in The World 2023.
The List Of The Top 10 Most Handsome Men In The World 2023.
1. Kim Taehyung (V)
Singer, Songwriter, and Composer of the world-famous boy band BTS, V stands first in this list. The 26-year-old hails from Daegu Town, South Korea. Along with his team, he has achieved multiple accolades in the music, dance, and fashion industry. Currently, he is the global ambassador of Chanel and Cartier. The singer, in his 10-year career, has climbed the stairs of The White House, The UN General Assembly, and was present in the Class Of 2020 Graduation along with his team. V's charms come to him naturally. He is a heartthrob and he will always be a heartthrob.
2. Henry Cavill
Henry Cavill oozes charm and attractiveness, there is no doubt about that. The actor first made his debut in Hollywood in the movie – Man of Steel in 2013. Since then he has not gone off the radar when it comes to being handsome. It is that sharp jawline that makes him attractive and incredibly handsome. He also starred in The Witcher and is famously known for his role as Superman. He is very passionate about his career and makes sure to take his roles very seriously.
3. David Beckham
David Beckham is a professional footballer with buckets of good looks and physique. He is always in the limelight for being one of the most attractive footballers of this century. The athlete hails from England. Born in 1972, Beckham has achieved many accolades and praises to his name. He is a sincere and dedicated person when it comes to his football career. His eyes are perhaps one of the loveliest features of his.
4. Ryan Reynolds
Ryan Reynolds simply won the heart of the world with his performance as Wade Wilson in Deadpool in 2016. So much so that people are eagerly waiting for his continuation of the role. This is not the first time that Reynolds has been listed as one of the sexiest men in the world. And this definitely will not be the last time. Ryan has the personality, the charm, the high levels of competence, and whatnot. He is now married to Blake Lively and has 2 children.
5. Chris Hemsworth
Is it even a surprise that this magnetic force of a man made it to the list? No, not really. Chris Hemsworth is well known for his role as Thor in the Marvel movies. He is tall, handsome, and has the perfect Aussie accent that makes one swoon on the spot. His blue eyes speak out to us. Apart from Marvel movies, Chris also has some epic movies under his name.
6. Ryan Gosling
Reprising himself in the recent hit Barbie, Ryan Gosling has always been attractive in an unconventional way. Romcoms are his strongest strengths and honestly, he does a really good job in them. The actor always does a good job in playing the swooning and charming male lead who will steal your heart with just one glance. His famous works consist of The Notebook, La La Land, Blade Runner, and others. He is a dedicated and passionate actor with exceptional handsomeness.
7. Hrithik Roshan
Hrithik Roshan has always been called a Greek god. And we know why. With a chiseled face and body, he is hands down one of the most handsome people in the world. The actor is an established actor and an exceptionally fantastic dancer. He has been in lead roles in a lot of movies in the Bollywood Industry. Looked up to by his juniors, Roshan becomes a great example of beauty and talent going hand in hand.
8. Robert Pattinson
The Twilight actor Robert Pattinson has made a comeback with his role as Batman. Robert was always on people's lists as one of the most handsome people. He has a gorgeous face, a great physique, and a very humble and polite personality. He became famous for his role as Edward Cullen in the Twilight Saga.
9. Tom Holland 
Tom Holland aka Spiderman is a British Born actor. The 26-year-old has been on top of his game after he signed up with Marvel to play the role of Spiderman. He has created a name for himself with amazing movies and a very attractive personality. The Britishness of Tom oozes out of the screen as you watch his interviews. The actor is in a relationship with actress Zendaya and honestly, they are the cutest. Tom also has played a lot of interesting roles in movies such as Uncharted and Cherry.
10. Chris Evans
How can a list of handsome men, not have Chris Evans in it? Evans is majorly known for his role as the superhero leader, Captain America. And he did a magnificent role as the Captain. The 41-year-old actor does not look like he is 41. Evans has also been in the spotlight for his great physique, golden retriever personality, and wit and for those striking blue eyes.
Read: Top 10 Highest-Paid Male TV Actors in the United States