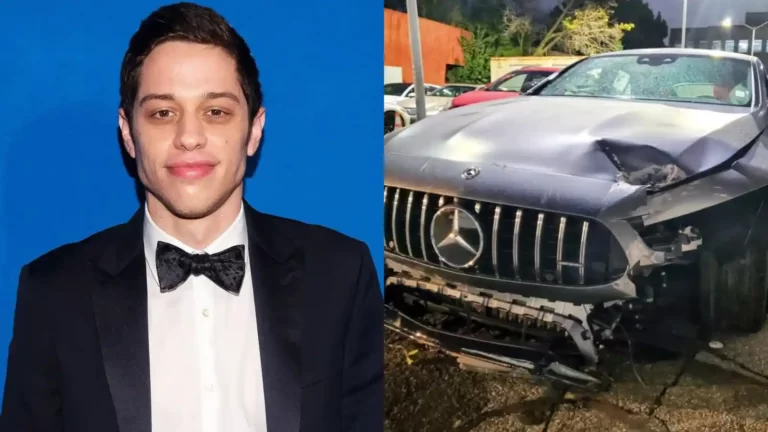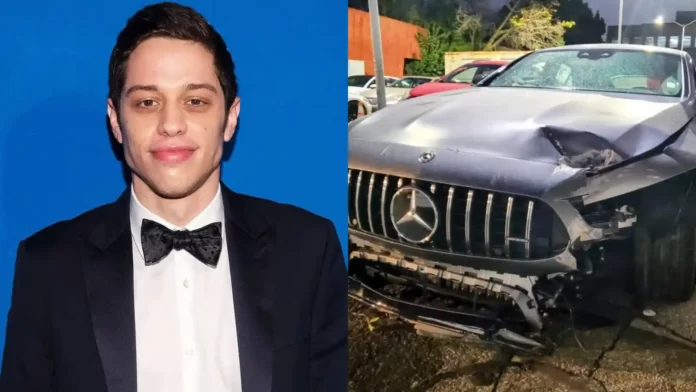 Peter or Pete Michael Davidson is a renowned social media personality in America. He is a talented comedian, actor, and writer. His best work to this day is doing late-night comedy sketches on 'Saturday Night Live'.
Recently, the comedian is making headlines with his reckless driving which led to a major accident in Beverly Hills, California. This article is an in-depth exploration of the same.
Details Of The Driving Accident Involving Pete Davidson And How Much Damage Was Done. 
Not many people are aware of the fact that Pete Davidson was involved in a driving accident back on March 4, 2023. At the time of the crash, the comedian was driving a black Mercedes in the residential area of the Flats neighborhood in Beverly Hills along with his girlfriend – Chase Sui Wonders. The intent of his driving around so late at night has not yet been disclosed.
At around 11 pm that night, Pete Davidson mysteriously lost control of the vehicle and smashed the Mercedes right into a house in the neighborhood. Pete and his girlfriend were minutely injured while the members of the affected house were all physically safe.
The side of the Mercedes which hit the house was completely bent in and crushed. The car and the house were damaged to some extent. The owners of the house also claimed that their teenage daughter is still scarred from the said incident even to this day.
Also Read: Margot Robbie's Decision To Hire Greta Gerwig As Barbie Director Has To Do With An Abstract Poem
What Legal Action Has Been Taken Against Pete Davidson's Act?
At the time of the crash, the owners did not press any legal charges against Pete and hence, no action was taken against the comedian. Police authorities also dismissed the idea that Pete might have been under the influence of alcohol or any other substance.
But more than 3 months later, a Los Angeles court took notice of the matter and decided to investigate the case further. As a result, the district court has found Pete Davidson guilty and has charged him with one count of reckless driving. His hearing is to be held on 27 July 2023.
According to an attorney working on the case, "We believe that Mr. Davidson engaged in reckless driving, which ultimately resulted in his involvement in a serious collision into a home. We know that reckless driving can have devastating consequences… As a result, it's crucial that we take all allegations of reckless driving seriously and hold the responsible accountable".
Only after the hearing, anything can be certain regarding the crash and the cause of it. It will also determine the punishment of Pete Davidson.
Read More: "Action Stars Never Really Retire… They Reload": Arnold Schwarzenegger Weighs In on Bruce Willis' Retirement