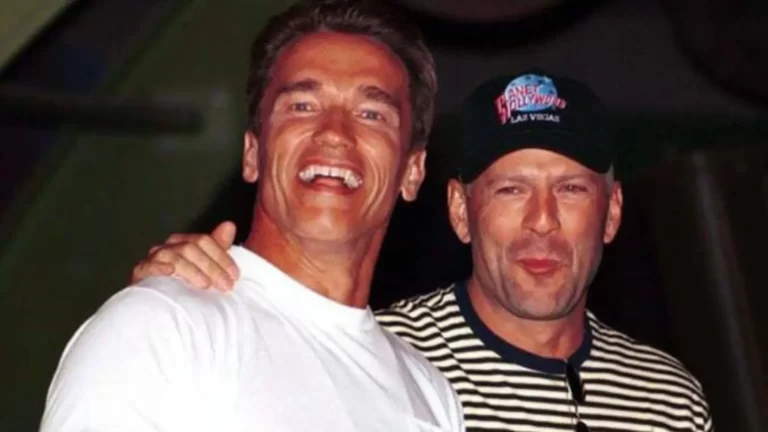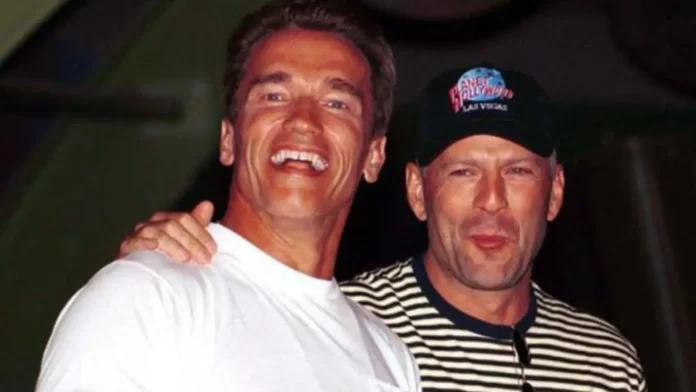 One of the most notable Hollywood actors Walter Bruce Willis who is renowned for several acting roles in films like 'Die Hard', 'Expandables', 'Unbreakable', and numerous others, has announced his retirement from show business altogether.
This announcement has disappointed several fans of the beloved actor across the globe. In lieu of such news, prominent actor Arnold Schwarzenegger had something heartfelt to say for co-star Bruce Willis. This article is an examination of the same.
Why Is Bruce Willis Leaving Hollywood?
Bruce Willis has had a massively successful career in Hollywood that spans over four decades of brilliant acting. The actor first started out doing less-paying jobs like being a security guard and a private investigator in real life, Bruce turned to Hollywood.
His first acting role was in the 1980s series – 'Moonlighting' as David Addison Jr. This was a breakthrough role for him as he received many awards throughout the run of the series.
In 2022, Bruce was diagnosed with a severe neurological condition called Aphasia. It is a disease that affects the memory and communication skills of a person. And as an actor, these two are the most crucial elements to excel in the field of acting.
Hence, Bruce Willis is struggling to keep up with his job as his condition is slowly progressing into dementia. Furthermore, Bruce announced his complete retirement from Hollywood to focus more on his health.
What Did Actor Arnold Schwarzenegger Say About Bruce Willis' Decision To Retire?
Bruce Willis and Arnold Schwarzenegger were co-stars in the 2010s film series 'Expandables'. Since then, the two stars have shared a good friendship with each other.
On hearing the news of Willis' retirement, Arnold Schwarzenegger had only kind and praiseworthy words for him as he said "I think that he's fantastic. He was, always for years and years, is a huge star. And I think that he will always be remembered as a great star. And a kind man… I understand that under his circumstances, health-wise, he had to retire. But in general, you know, we never really retire. Action heroes, they reload".
With such meaningful and heartfelt words, Arnold paid tribute to his friend and co-star Bruce Willis who is for sure, a legendary actor. And his legacy is going to live for a long time even though his acting career has come to an end.
In such an emotional and tough moment in his life, Bruce Willis is spending the majority of his time with his family. And wants people to give him some privacy as he is struggling to care for his health.
Read More: Bruce Willis Shares Sweet And Funny Snaps With Daughter Tallulah