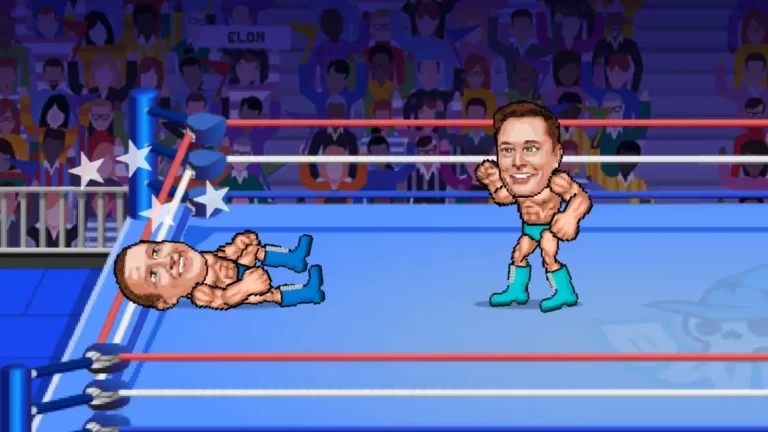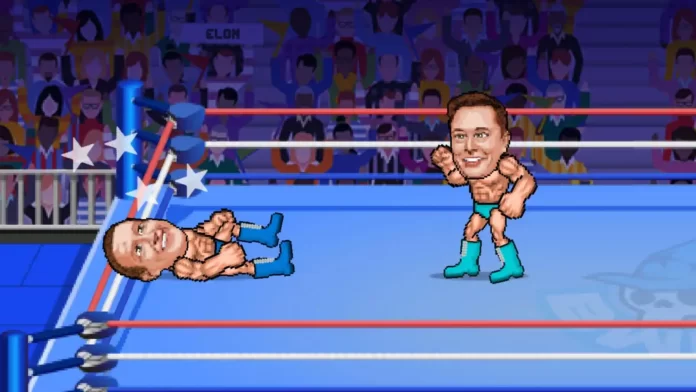 Elon Musk and Mark Zuckerberg recently made headlines for agreeing to enter the UFC cage for a cage fight. According to UFC president Dana White, it is going to be the biggest event in fighting history. And now, an independent developer has added some more fun to it.
As soon as the fight was announced, it gained traction worldwide, and soon a developer launched a browser-based game called 'ZuckvsMusk', where players can fight it out as their favorite pick and enjoy the fight before it happens in real-time.
Related: Elon Musk Confirms Optimus Robot's Genetically Engineered Cat Girl Version
Zuck vs Musk Game: Want A Taste Of Upcoming Fight (Try It Out)
The game is simple. You just need to go to the website and select the option that suits your situation. You can play as a single player against the PC, or you can play with another person using the 'Two players same PC' option.
But what if you wanted to play with someone who is not with you? Worry not, as the game also has an option for 'online play'. You can play with anyone, from a person in a different room of your house to a person on a different continent.
The gameplay is simple. You just have the up, down, left, and right keys, along with a hit button. However, there can be many different combos that you can perform using the combinations of these 5 keys.
Dana White Confirms Crucial Details About Upcoming Elon Musk Fight
Dana White believes Elon Musk vs Mark Zuckerberg will be the biggest fight ever 😳 pic.twitter.com/OHtITGAJh9

— Happy Punch (@HappyPunchPromo) June 22, 2023
Dana White confirmed that both Mark and Elon are serious about the fight and it will most likely take place soon. In a video uploaded on his social media, he said, "I was talking to both Elon and Mark Last night. Both guys are absolutely dead serious about this. They both want to do it. Mark Zuckerberg called me first and asked, "Is He Serious?" and I said, "I don't know, let me ask him." I asked Elon and he said, "Yeah, I'm dead serious.""
Dana further continued in the video, "This would be the biggest fight ever in the history of the world. Bigger than anything that's ever been done. It would break all pay-per-view records, these guys would raise, you know, hundreds of millions of dollars for charity and you don't have to be a fight fan to be interested in this fight. Everybody would want to see it."
Read More: "You Both Do This On A Daily Basis": Billionaire Mark Cuban Blasts Elon Musk And Joe Rogan For Negative Outlook On Pharma Industry