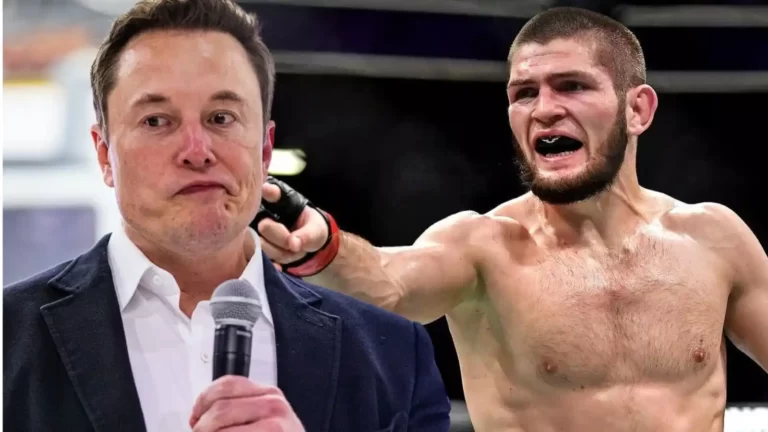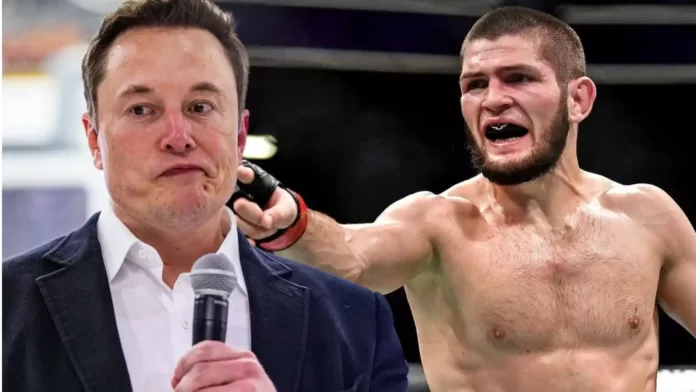 Elon Musk is the world's richest person and he can get anything he wants, right? Actually, no. The owner of multiple multi-billion-dollar companies and with a net worth of over $226 billion, he recently faced humiliation when he tried to buy his way with former UFC champion Khabib Nurmagomedov.
Elon Musk is currently in a tug-of-war with Facebook CEO Mark Zuckerberg and may have an upcoming cage bout in Rome. In that process, both Musk and Zuck are getting themselves the very best trainers from all over the world. However, it backfired for Musk when he tried to hire Khabib for training.
Related: Jeff Bezos Gambles $120 Million In A Desperate Attempt To Steal Elon Musk's $100 Billion Business Monopoly
Musk Offers Khabib Huge Sum Of Money To Train Him, Gets Humiliating Response
For those who don't know, Khabib is not only a former UFC champion, but he has also remained undefeated in his entire career. His best pay-per-view event came when he defeated the Irish UFC fighter, Conor McGregor. Khabib also runs a training facility in Russia and has retired from fighting even though he is just 34 years old.
Elon Musk has shared many times on social media that he is training for the upcoming fight with Mark Zuckerberg and even brings weights to the office when he can't go to the gym. Elon Musk recently tried to contact Khabib to train him for the upcoming fight, which is being dubbed the "fight of the century."
Also Read: Elon Musk Living In A Small $50k House Which Has Some Really Weird Stuff
But Khabib's response was not what Musk had expected. Although Khabib now actively coaches upcoming talent in MMA, he straightforwardly refused the request from Musk. According to a Russian local channel, Khabib said, "I'm not interested in these clown games; I'm doing something serious here which matters to me the most."
As per the same source, Khabib was offered a very large amount for the job, but he refused, saying, "I have all the money I need and I don't want anything more, especially not like this."
This just goes to prove that you can be the richest person in the world, but there are things that you can't purchase with money. Even though Khabib has refused to train Elon Musk, that does not mean it's the end of the road for Musk. Canadian UFC legend Georges St-Pierre is currently training Elon Musk along with John Danaher, who is widely regarded as one of the best MMA and jiu-jitsu coaches in combat sports.
Read More: Mark Zuckerberg Calls Elon Musk A Liar For Giving Out Fake Details About Fight, Musk Warns To Kick Zuck's A** In His Own House