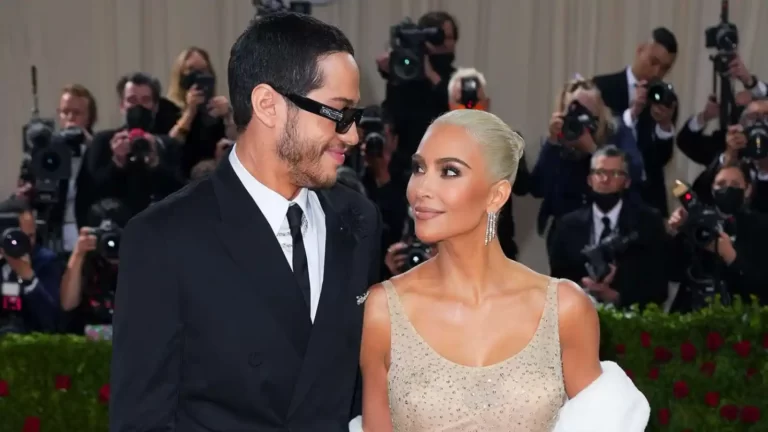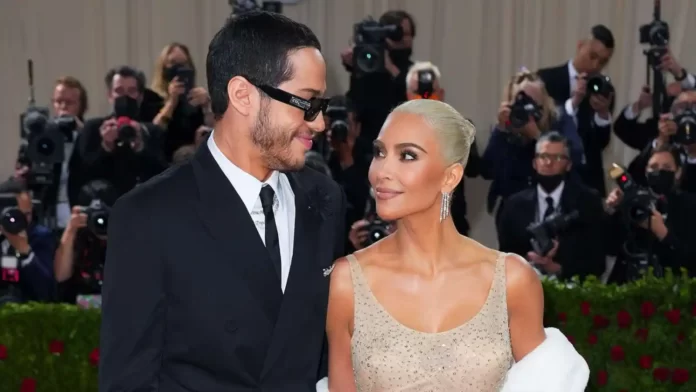 In 2022, Kim Kardashian was in the headlines due to her relationship with comedian Pete Davidson. Kim Kardashian is an internet personality who belongs to the matriarchal family of the Kardashians. She was also married to Rapper Kanye West for 8 years before their divorce in 2022. Her life is pretty much open to the public through the ongoing series about her family named "The Kardashians".
After the famous "Keeping Up With The Kardashians" ended, the family renewed their show with a similar title. "The Kardashian" follows the ladies' lives in recent years.
Kim Kardashian On His Romance With Pete
In the recent episode of "The Kardashians" which aired on July 20th, Kim was seen talking to her sisters Kylie and Kendall about her relationship with Pete Davidson. She commented that everything she had with Pete felt like she was rushing things up. To come out of the memories of her ex-husband Kanye West.
Kim admitted to her sister that she was not ready to get back into the dating game. But was rather looking at a reason to get over the healing process to get over Kanye. She accepted that she had jumped rather too fast into the relationship with Pete and had chosen to keep it as a rebound. She also admitted that it was a feel-good moment only for a while and that the process of healing is very important.
Kim proceeded to angrily shed tears recalling how her marriage had turned out at the end. She proclaimed how people change and fail to see the person's feelings in front of them.
Kim Want Kanye West Back
Kim while in the conversation told Kylie about how Kanye's actions during the divorce affected her. While
The relationship that Kim had with Kanye was a rather special one. The couple had 4 kids together namely; North, Saint, Chicago, and Psalm West. However, Kim also shared that co-parenting is a difficult job but she is trying as much as possible to make it work.
Kim revealed how Kanye is a different person now and that she will always look out for him no matter what. She said the situation appalled her. And that she was shocked by the changes that she felt in her relationship with Kanye. "It's really confusing for me, it's so different from the person that I married. That's who I loved and that's who I remember. I'll do anything to get that person back."
Kim also revealed that she felt scared to go and confront Kanye about his antics. As she felt that he would lash out at her if she did. However, Kanye did come in front and apologize for the trouble he created.
Read: Kim Kardashian Allegedly In Emotional Turmoil After Seeing Kanye West Become A Better Person With New Wife, Bianca Censori