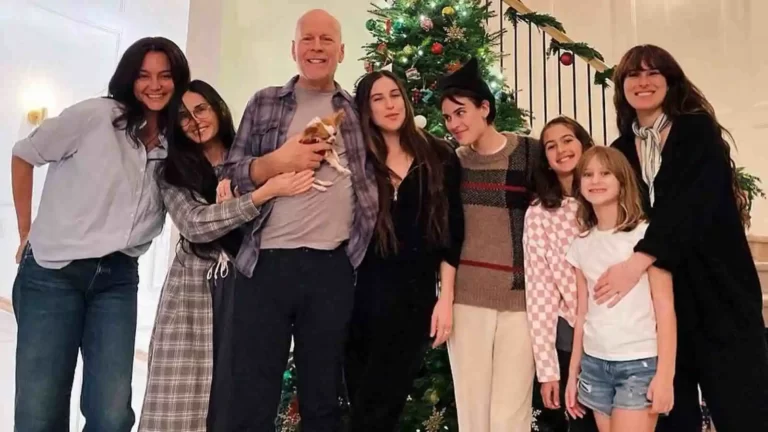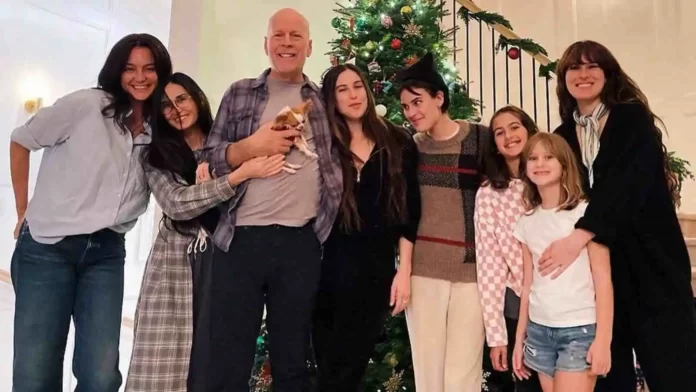 'John McClane of Die Hard' – Bruce Willis celebrated his 68th birthday with his family and Ex-Wife. In March 2022, his retirement announcement came out to his family as he is suffering from aphasia. In Feb 2023, he was diagnosed with Frontotemporal dementia.
After a month, his announcement of having Frontotemporal dementia, Bruce celebrated his 68th birthday by blowing out candles and cutting the cake and 'Happy birthday song' by his family.
Who Is Bruce Willis?
Walter Bruce Willis was born on March 19, 1995, in West Germany, but he is an American as his father is an American soldier. He is an American actor and singer.
In 1973, he graduated high school and did multiple job roles, and finally turned into acting. He enrolled himself in a drama program at a University and left it in 1977 and moved to New York and supported himself. He starred in a comedy-drama series, 'Moonlighting' (1985 – 1989).
He got famous after his role in the 'Die Hard' movie series (1988 – 2013) as 'John McClane'. He is popular for his role in movies such as The Last Boy Scout (1991), Death Becomes Her (1992), Pulp Fiction (1994), 12 Monkeys (1995), The Fifth Element (1997), Armageddon (1998), The Sixth Sense (1999), Unbreakable (2000), Sin City (2005), Red (2010), Moonrise Kingdom (2012), Looper (2012) and Red 2 (2013).
In 1987, as a singer, he released his first debut album, 'The Return of Bruno', which went a hit, and his other two albums in 1989 and 2001.
Also Read: Is Raymond Reddington Elizabeth Keen's Father Or Mother on 'The Blacklist'?
Die–Hard is an action movie series that commenced from 1988 to 2013. Because of this film, he got famous and had action-hero status. He performed most of his stunts in this movie. The movie series got popular worldwide with great profit internationally.
Bruce Willis' Birthday Celebration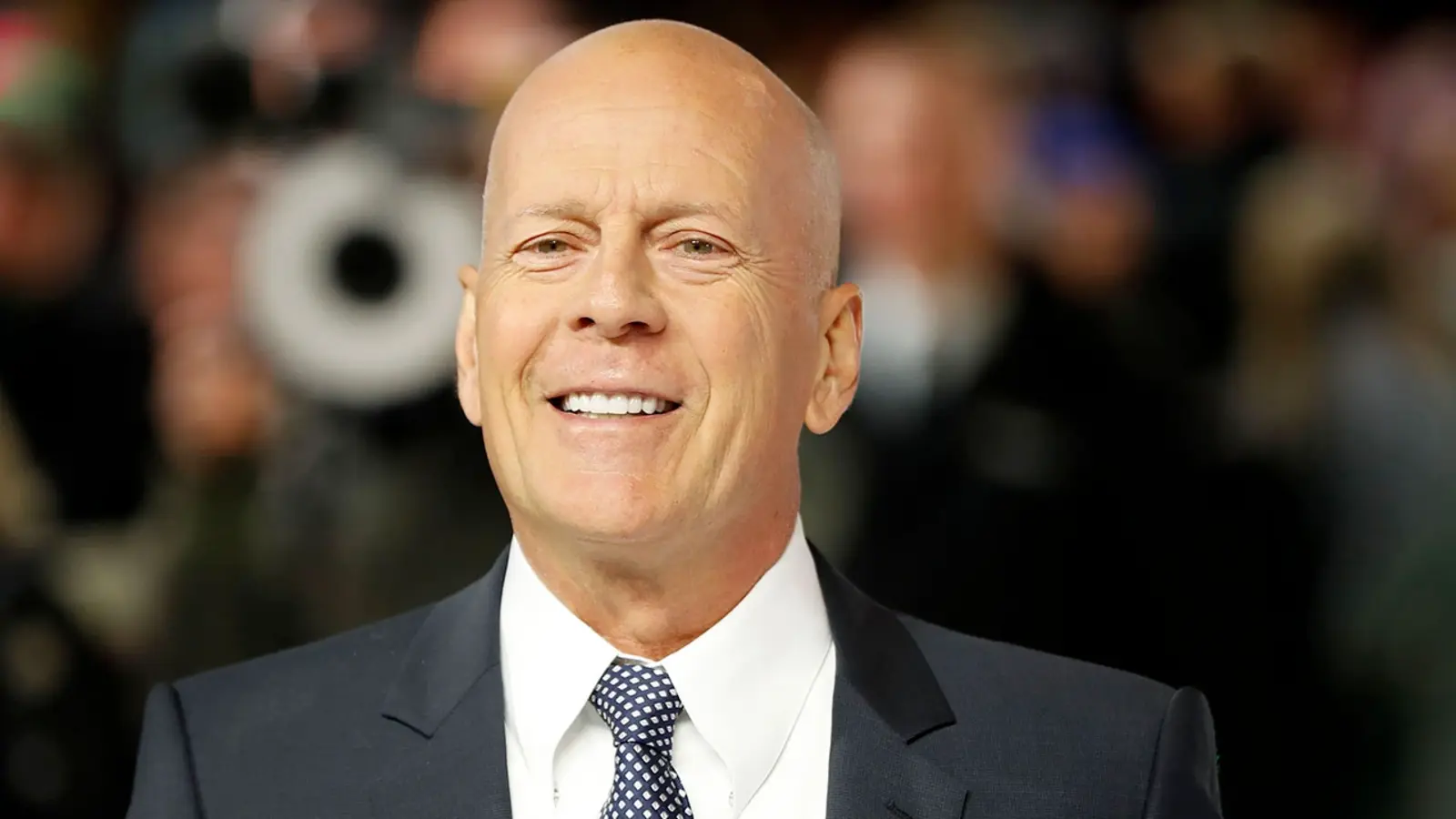 On the Weekend, of March 19, 2023, Bruce celebrated his 68th birthday with family.
After sharing a video clip of Bruce's Birthday celebration, Demi Moore, Ex–Wife of Bruce Willis, on social media on Sunday evening, it is evident that she was also there at the party with Bruce and his family. Demi captioned the video clip on Instagram with "Happy birthday, BW!" and "So glad we could celebrate you today. Love you and love our family. Thank you everyone for the love and warm wishes – we all feel them."
Bruce's wife, Emma Heming Willis, and his two daughters along with his other family members sang a 'Happy birthday song' for him and then Bruce blow out the candles and cut the cake.
Read More: Macaulay Culkin And Brenda Song Secretly Welcome A Second Child Together?