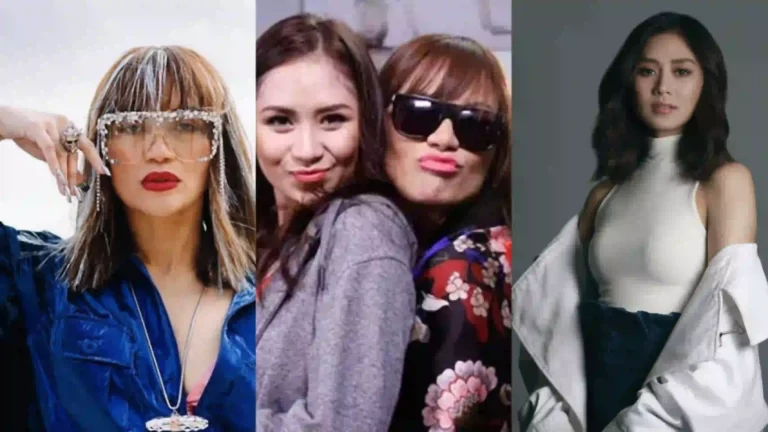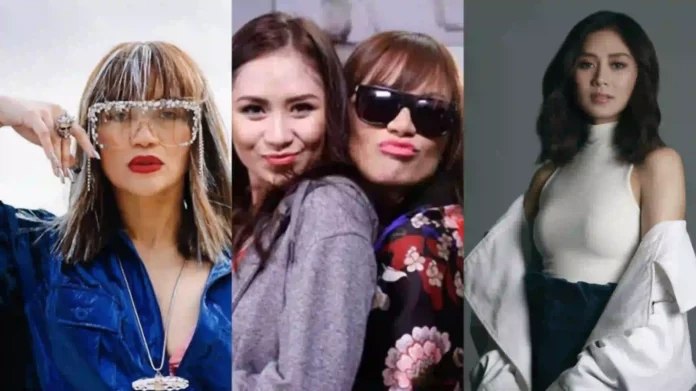 It is an inspiring backstory. Teacher Georcelle has such an inspiring past and it is no wonder why she is at the place where should be. Teacher Georcelle earned her name teacher by being the best one.
Sarah G is a talented artist and one of the most influential celebrities. She has been trained by Teacher Georcelle and her G-Force for 16 years and that is why they share a bond more than professional mates. Continue reading to know why Sarah G And Teacher Georcelle broke up.
Things To Know About Sarah G And Teacher Georcelle
Filipino actress, singer, and performer Sarah Asher Tua Geronimo-Guidicelli was born on July 25, 1988, in Santa Cruz, Manila. After winning the televised singing competition Star for a Night and signing a recording deal with Viva Records, Geronimo gained notoriety.
In addition to a World Music Award, she has won 15 Awit Awards, 28 Myx Music Awards, 8 Aliw Awards, 4 FAMAS Awards, and the prestigious FAMAS Golden Artist Award.
She was rated by Tatler as one of the most powerful celebrities, and by Forbes Asia as one of the most significant influencers.
About Teacher Georcelle, she is a dancer by nature. She is a dance machine. She began choreographing at age 16, making her one of the generation's youngest choreographers. Her devotion led her to form the G-Force, the finest dancing team in show business today.
Since starting her all-girl dance company, the choreographer has come a long way. Her team has now been split into five dance-specific groups, each of which has its unique specialty.
However, it appears like Teacher G still has taller plans for both her company and herself. Everyone can see how far she has come in the company, but for her, this is just the starting point.
Reason Why Sarah G And Teacher Georcelle Broke Up
G-Force was missing from Sarah Geronimo's recent 20th-anniversary event, which is noted by many people. This sparked speculation that she and G-Force leader Teacher Georcelle were having a falling out. Sarah's new debut choreography for 'Tala' is another strong reason for this rumor.
After the past events, Teacher Georcelle has spoken out about it via Ogie Diaz.
Her statement claimed, "We've been training her and G-Force have been dancing with her for 16 years. She's looking for growth as an artist and as a person. She wants to try other things."
"There were artistic differences and I wanna support her as she embarks on this new chapter even if it means stepping out for a while."
She continued, "Mama Ogs, I did everything out of love and respect for her as an artist and a friend."
"This process was painful for G-Force. Most of them cried, especially the choreographers who have been training hard to bring out the best in her. It's like a breakup. SG wants something else, I want her to exercise that artistic freedom. But it's also my right to exercise my artistic freedom."
"I had to pull out two months ago in March. Of course, my team will always understand and respect my decision."
"This is me encouraging SG to experience that creative freedom and to be the ultimate decision-maker in producing and directing her 20th-anniversary concert."
Even Sarah G thanked teacher Georcelle for supporting and understanding her decision despite G Force's absence from her concert.
Read More: Katy Perry Struggles To Find Her Seat At The Coronation, Becomes A Meme Stock At Twitter