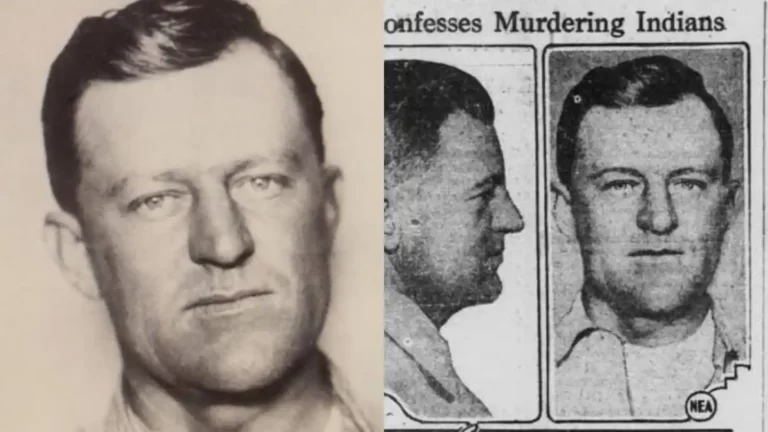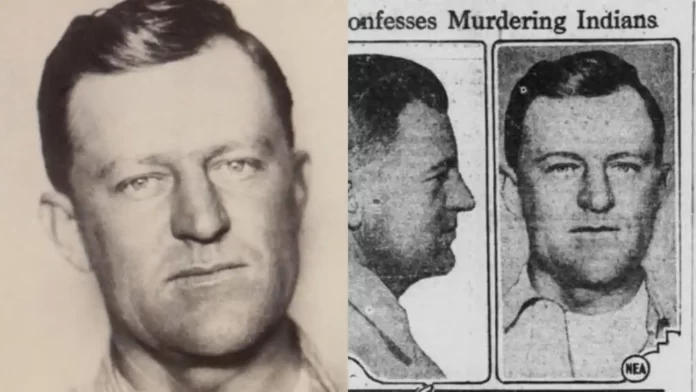 The Osage Indian murders were a bone-chilling series of murders of Osage tribal people who were Native Americans residing in Osage County, Oklahoma, USA. Around 60 Osage people were killed between the early 1910s to late 1920s.
The mastermind of these murders was the cold-blooded killer – Ernest Burkhart along with his uncle William Hale. This article is an exploration of the life and sinister plans of Ernest Burkhart. Let's dive right into the dark details.
Who Is The Infamous Killer – Ernest Burkhart?
Ernest Burkhart's name is recorded in one of the darkest histories of the United States Of America. He was born in 1883 in the city of Kansas, USA.
No historical information is available about Ernest's parents, upbringing, education, and siblings. It is speculated that he might have been not educated well as during the late 1800s, it was not easily accessible to obtain formal schooling.
By profession, Ernest Burkhart was a rancher and a farmer who worked mostly on his family lands. This indicates that Ernest belonged to a middle-class American household.
On the persuasion and manipulation of his uncle William Hale, he got married to a rich Native American heiress – Mollie Kyle in 1917 when he was almost 35 years old. This was the beginning of Ernest's criminal activities and sinister plans.
Also Read: Dwayne Johnson Says It Haunts Him That He Was Not There For His Father Before His Last Days
Why Did Ernest Plan To Kill The Family Members Of His Wife?
Mollie Kyle who after marriage became Mollie Burkhart was a Native American woman who belonged to a wealthy Osage tribal family and was heiress to her family's oil business. Ernest married Mollie not for love or to find a wife but rather, to inherit the entire ancestral wealth of Mollie.
After getting married in 1917, Ernest conspired with his uncle William to murder the Kyle family including his wife because according to the Osage laws of inheritance or Osage Indian Act of 1906, only blood-related or immediate legal family was allowed to inherit the entire ancestral wealth of their family. So to be the sole interior of the vast riches of Mollie, Ernest decided to murder her.
Hence, he started by killing Mollie's three sisters – Minnie in 1918 by poisoning, Anna in 1921 by a gunshot, and Rita in 1923 in a bizarre house explosion. In 1925, Ernest even poisoned his wife Mollie but, somehow she survived the killing attempt of her then-husband who turned out to be a serial killer.
In 1926, after a series of FBI investigations into the murders committed by Ernest and his uncle, Ernest was found guilty of numerous murders and was sentenced to life imprisonment in the Oklahoma State Penitentiary at McAlester.
In a very surprising turn of events, Ernest was later completely pardoned for his crimes by the governor of Oklahoma – Henry Bellmon in 1965. According to some reports, Ernest died in the 1980s. He is survived by his two children – James and Anna Burkhart.
Read More: CARDI B Wants To Get Rid Of Her Luxury Car Collection, Here's Why