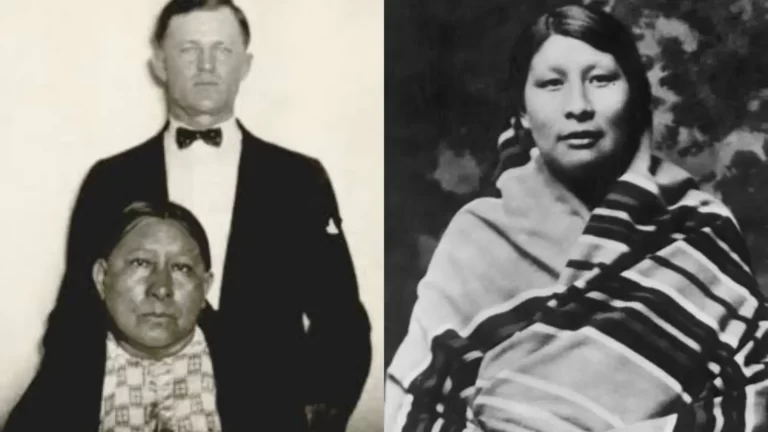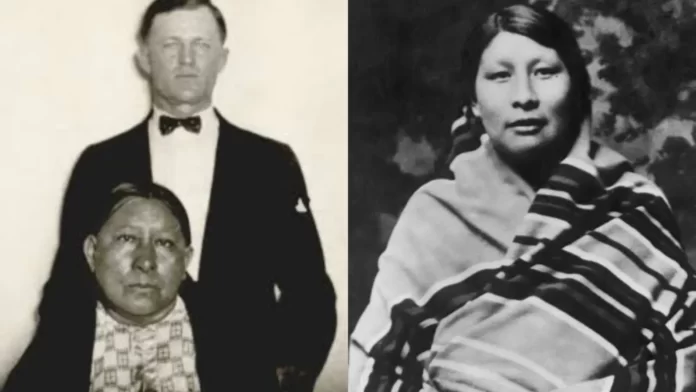 The Osage Indian Murder Case is one of the most chilling and intriguing criminal incidents in the history of the United States of America which was staged in the 20th century by Ernest Burkhart and William Hale.
Surviving such terror and atrocity is no joke. And Mollie Burkhart is no common woman but the wife of the infamous murderer – Ernest Burkhart. This article is a compelling narration of Mollie's story.
Who Was The Infamous Mollie Burkhart?
Mollie Burkhart was a brave woman of a Native American bloodline. She was a descendant of the infamous Osage tribe in America.
During the early 1900s, the Osage tribal people were a wealthy clan as they owned many oil pumps and oil-related businesses. This reaped one of the Osage family about 30 million USD as revenue in 1923 alone.
Mollie was born Mollie Kyle in 1886 in Oklahoma in the United States of America. She had three younger sisters and resided in Osage County in the USA for most of her life along with her mother – Lizzie Kyle.
Throughout her life, Mollie had a total of four marriages, first to Henry Roan, second to Ernest Burkhart, third to John Cobb, and her last one to John William Cobb Jr. Her second marriage turned out to be a disaster for Mollie and her family.
Mollie Burkhart Cobb died in 1937 and was survived by her two children – James Burkhart and Anna Burkhart.
Also Read: Mark Zuckerberg Accepts Elon Musk's Challenge For A One-On-One Cage Fight Match
What Happened To Mollie During The Tragic Incident?
While getting married to Ernest Burkhart little did Mollie know that it was about to become one of her most dreaded living nightmares. Soon after marriage, Mollie started experiencing peculiar losses of her family members.
Only after a year of marriage, in 1918 she lost one of her sisters Mollie to what was suspected to be poisoning. This was followed by the death of her other sister Anna in May 1921 who was shot dead and in July 1921, her mother Lizzie passed away.
The terror was not yet over. In 1923, the last of her sisters Rita along with her husband died in a bizarre home explosion. In 1925, Mollie was the last of her family members who became a victim of such sinister killings and was poisoned. It might have resulted in her death but, Mollie somehow survived the attack.
Later, FBI investigations revealed that all the killings were done by no other than Mollie's husband Ernest, and his uncle William Hale who planned to inherit all the wealth and riches of the deceased Osage members including Mollie.
In 1926, Mollie divorced Ernest after he was convicted of the murder of her sisters. And she got married to John Cobb.
Read More: Andrew Tate Blames Beloved Sitcom F.R.I.E.N.D.S. For Everything Wrong With Men In Modern Western Society