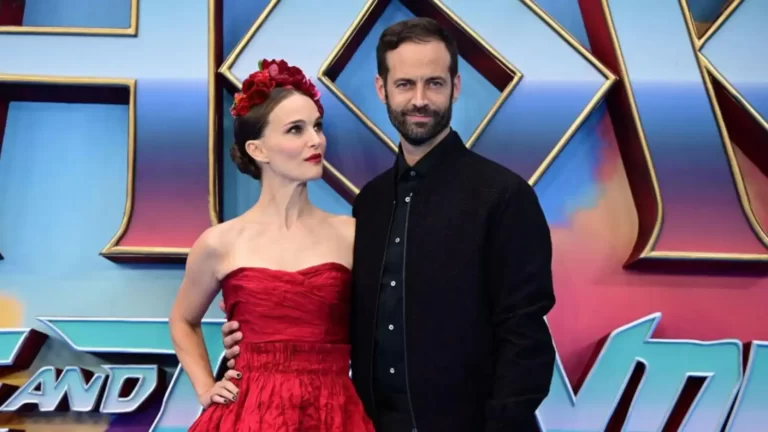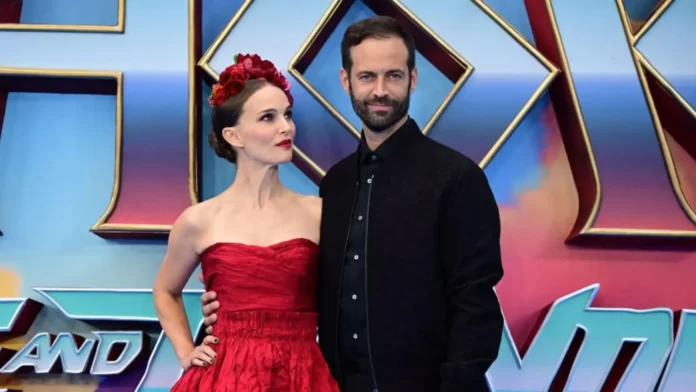 Black Swan actress Natalie Portman married ballet dancer Benjamin Millepied in 2012. The couple entered their 11 years of union on the 4th of August 2023. The couple are parents of 2 children. However, the sweet relationship of the couple might be facing a separation soon. Reports are surfacing about the couple calling it quits.
Natalie and Benjamin met each other on the sets of Black Swan, a psychological horror film. The couple began dating each other in 2009 and got married in 2012, after three years of relationship.
What Went Wrong Between Natalie Portman And Benjamin Millepied?
Reports close to the couple reveal that they had separated last year. Adding fuel to the fire, Benjamin was said to have cheated on Portman. The allegation was applied to Benjamin after he was found entering a building together with 25-year-old French climate activist, Camille Étienne. However, sources reveal that the couple is trying their best to work their relationship out. And Benjamin is trying his best to get Natalie to forgive him. He loves his family and his wife.
There is no response from Natalie's side, however. The actress is maintaining her silence on the issue. Since her major focus now is on protecting her kids. It was not a surprise whatsoever for the people on the sets of Natalie's new movie "May December". Everyone on the set knew that the couple was finding trouble in paradise.
Sources also said that Natalie was humiliated by the allegations applied to her husband. "Natalie believes Benjamin's affair was a brief and stupid liaison that means nothing to him." says the source. However, it is not easy for Natalie to rebuild her trust in Millipied. Along with her stating that she does not want her children to grow up in a broken home.
Natalie and Benjamin's Long-Term Relationship Timeline
The couple met each other on the sets of their 2010 movie, Black Swan. Benjamin was brought onto the sets of Black Swan as a choreographer for the movie. The couple soon enough started dating after feeling the connection immediately. Portman and Millepied made their relationship official after being seen holding hands with each other.
Things moved faster when sources revealed that the couple were engaged. Not only that but the fact that they were expecting their first baby together. And the confirmation was received when Portman walked the red carpet of the Met Gala. She flaunted her baby bump on the carpet. Natalie and Benjamin later welcomed their first child in 2011 and got married in 2012 in a private ceremony. They welcomed their second child in 2017.
The couple celebrated their 10th year anniversary in 2022. Natalie shared a black and white image on Instagram wishing Benjamin on their anniversary. It is unsure to say anything about their relationship anymore aside from the fact that Natalie was seen without her ring recently.
Read: Natalie Portman Dating History: All Relationships Explained