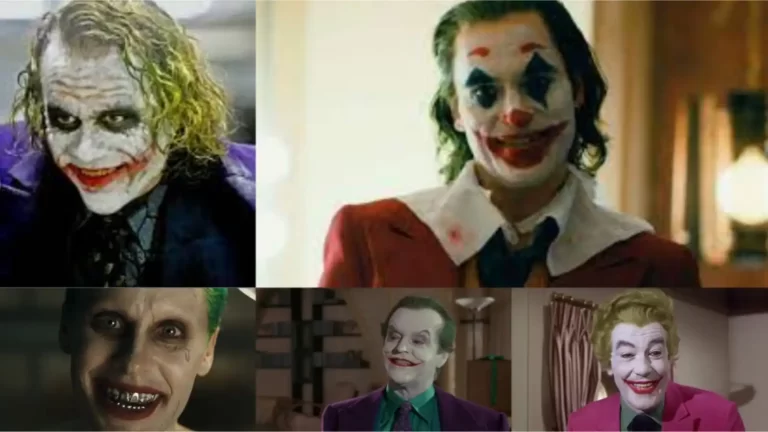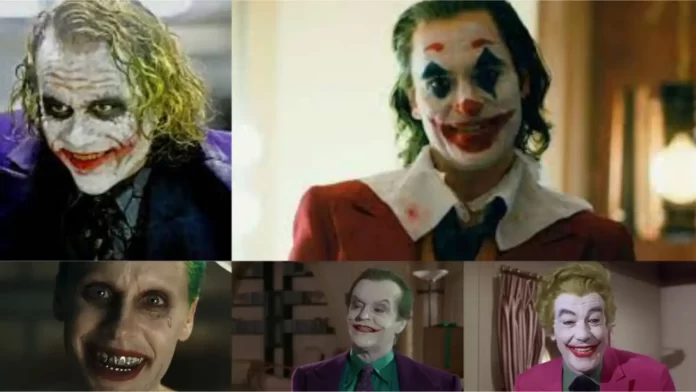 One of the iconic nemeses of Batman is the Joker. There are various jokers and also they are portrayed by distinct actors. When each DC superhero had their own fan base, DC supervillain, The Joker had his own fan base too, and an independent movie for his back story.
Many actors were portrayed as the Joker but not everyone become a fan favorite and did justice to this Supervillain. So let's see the 5 actors who portrayed the character perfectly and did justice to the role.
Character Origin and History
The DC Supervillain, Joker, or The Clown Prince of Crime is an American comic book character owned by DC Comics. It was created by Bill Finger, Bob Kane, and Jerry Robinson. The character debuted in the comic book 'Batman' in April 1940. He has no superhuman powers but uses his intellect to do crimes.
The Joker was not a permanent villain in DC Comics at first. Later, he was turned into the supervillain and most known enemy of the superhero Batman. He also sometimes collaborates with the other supervillains like Penguin, and Two-Face to destroy Gotham city and create chaos for Batman.
The character slowly developed from being a criminal mastermind, a psychopath with a cruel sense of humor to a sadistic prankster in the 1950s to his darker sides in the 1970s.
The 5 Actors Who Portrayed Joker Perfectly
From 1960 to 2023, various actors played iconic character and even some Joker has a different story origin too. The following five actors were the ones who portrayed 'The Joker' perfectly.
1. Cesar Romero
Cesar Romero portrayed the Joker in the 1960s Batman TV series. His portrayal is vintage and his style of acting delivered the character perfectly among the audience. His portrayal elevated the character in a vibrant way, making the audience laugh and scream.
2. Jack Nicholson
Jack Nicholson's portrayal of the Joker in the Batman (1989) movie is an elevation to the character, making it tough for the upcoming actors. Jack's makeup and devil smile and marvelous acting made him a great Joker.
Also Read: AI Bro Drops Kanye West Apology Track And It's Freakishly Real-Sounding
3. Heath Ledger
Heather Ledger's portrayal of Joker in Batman: The Dark Knight (2008) is breathtaking and iconic. He is so famous for this portrayal and his portrayal is considered a fan favorite to date. He did justice to the character in an unexplainable way.
His style of acting along the Batman and storyline went hit. Most audiences re-watched it only for his acting. He won an Academy Award for his portrayal of Joker. Unfortunately, he died on January 22, 2008, due to an accidental prescription drug overdose.
4. Jared Leto
Jared portrayed the character in the DC Extended Universe – Suicide Squad (2016) and Zack Snyder's Justice League (2021). He is the first actor to appear in the iconic role in more than one movie. He had his style of portrayal which many liked and disliked too.
5. Joaquin Phoenix
He has portrayed Joker in the movie Joker (2019) and its upcoming sequel (2023). His style of portraying the character did justice. He won Academy Award for Best Actor for his portrayal of the Clown Prince. His big laugh elevates the Joker character. It is more like he is doing justice not only to the character but also to Heath Ledger's iconic Joker portrayal.
It's not about the best or worst, everyone portrayed the character in their unique ways and these 5 portrayals by these 5 actors were fan favorites.
Read More: "I Was A Starter Wife": Did Elon Musk Really Divorce His First Wife For An Absurd Reason?