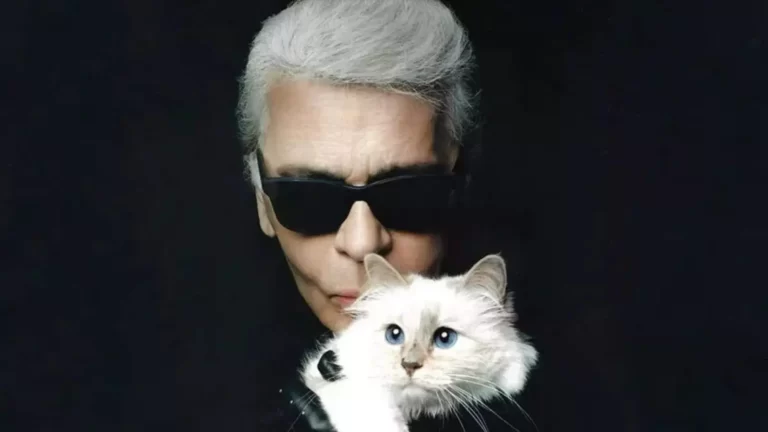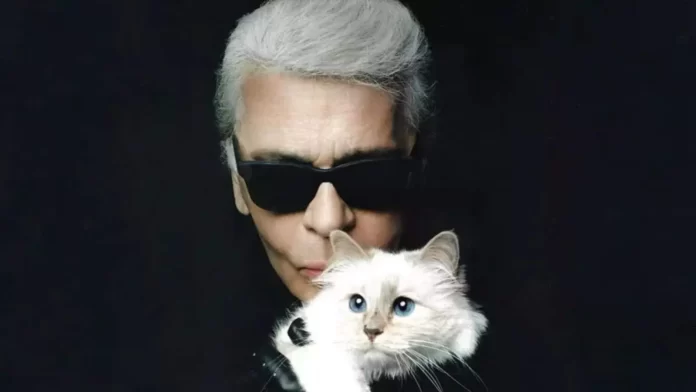 We always give more and more love, comfort, and luxury to our loved ones and we never stop doing that but what if it is a cat that gets it all? It sounds wow and makes us jealous a little bit. You can love humans, dogs, cats, or any other animals or birds as much as you want and there is no limit to love.
An awesome fashion designer Karl Lagerfeld's white Burmese cat is named Choupette and he enjoys love, fame, and a luxurious lifestyle as many other humans. Continue reading to know more about Karl Lagerfeld's pet that enjoys a luxury lifestyle.
How Karl Lagerfeld Got The Cat?
Karl Lagerfeld is a German-born fashion designer who has known for his unique fashion ideas and personal style and also for his relationship with his pet cat, Choupette.
He was often photographed with his loving cats in his hands, which shows his love for his cat. Do you know the cat, Choupette was not his cat initially? Yes, and there is an interesting love story about how he got the cat.
The cat, Choupette was initially owned by a French model, Baptiste Giabiconi, who is one of the main clients of Karl. The name of the cat before Karl, was in French, which means a 'cute girl', says the model.
When the model took a holiday to Marseille in 2011, she asked Karl to catsit her cat while she was on her vacation. Initially, Karl was nervous about the cat's fur but he was okay when the model clear-cut him that the cats "take care of themselves."
Eventually, he started to enjoy his time with the cat and ended up falling in love with her. So, the model let Karl keep the cat and that's how he got Choupette.
Karl told Numéro magazine about his love for Choupette, "She's peaceful, funny, fun, graceful, she's pretty to look at, and she has a great gait—but her main quality is that she doesn't speak. It was love at first sight."
On another occasion, he made light of what was happening by joking with CNN that he would marry his cat if he could and if it were legal, "There is no marriage, yet, for human beings and animals," and added, "I never thought I would fall in love like this with a cat."
Sadly the designer passed away on Feb 19, 2019, leaving his love, Choupette behind. To honor his fashion legacy, Met Gala 2023 made it as a theme and Choupette will join in the celebration too.
Also Read: Woody Harrelson Dad: Who Is The Father Of The Actor?
Everything You Need To Know About Choupette
Choupette has been pet by many celebrities including models, actors, and influencers. For example, Kim Kardashian spent her time with Choupette and shared it on her Instagram page. She had a date with the cat in Karl's office to get a little inspiration for the Met Gala.
Choupette is living a luxurious life as her late owner, Karl. After Karl's death, it is rumored that a portion of $200 million of Karl's net worth is inherited by the cat, but still, she is not the wealthiest cat in the world. The richest pet's position is taken by Taylor Swift's cat, Olivia Benson with a net worth of $97 million.
Choupette has been a busy cat as she has been on several magazine covers like Harper's Bazaar UK. On top of that, she also has her own line of makeup and a book about her life.
She also traveled in a private jet with her bodyguards, agents, chefs, and personal assistants. Every evening she was used for dining with Karl at the table. She eats only if the food is fresh and what she needs. The cat is so specific it seems.
Now Choupette is living in Paris with Françoise Caçot, who is Karl's former housekeeper and a nanny. Caçot dropped as a nanny to take care of this cat as per Karl's desire to provide the cat with a luxurious lifestyle.
Now Caçot administrates Choupette's verified Instagram page @choupetteofficiel, which has more than 150k followers.
Read More:'My Feet Were Hurting': Lizzo SLAMS Met Gala's Long Lines