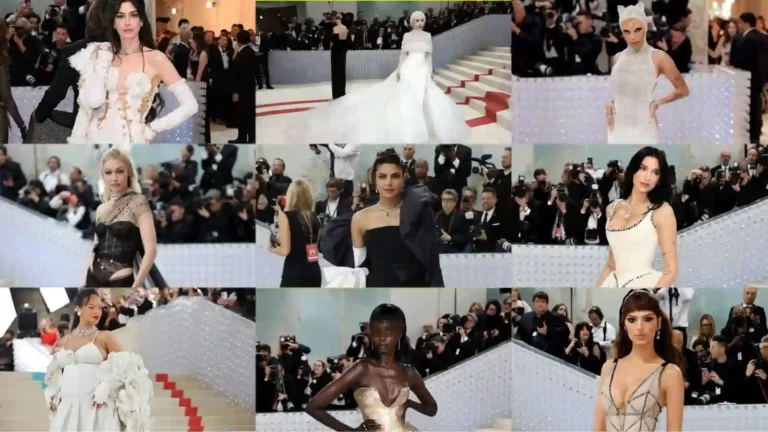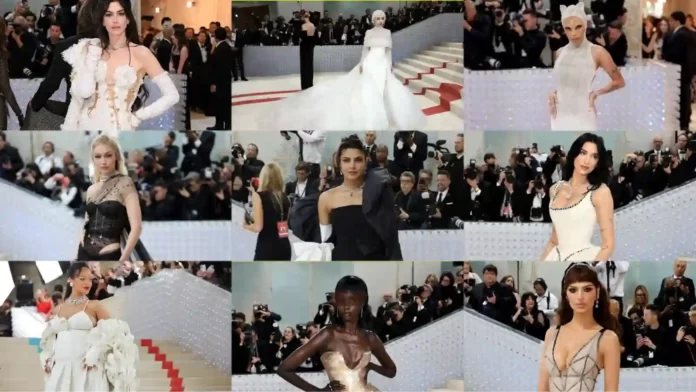 Our favorite celebrities are dressing up with their unique fashion choice for the Met Gala 2023 and everybody is so excited. The celebrities, in their fashion costume, are walking on the red steps in the Metropolitan Museum of Art.
This year's Met Gala is dedicated to "Karl Lagerfeld: A Line of Beauty," via which the late designer's legacy is explored. In simple words, the theme and dress code of Met Gala 2023 is "In honor of Karl." Continue reading to know the 10 Best Dressed Female Celebrities At Met Gala 2023.
1. Priyanka Chopra Jonas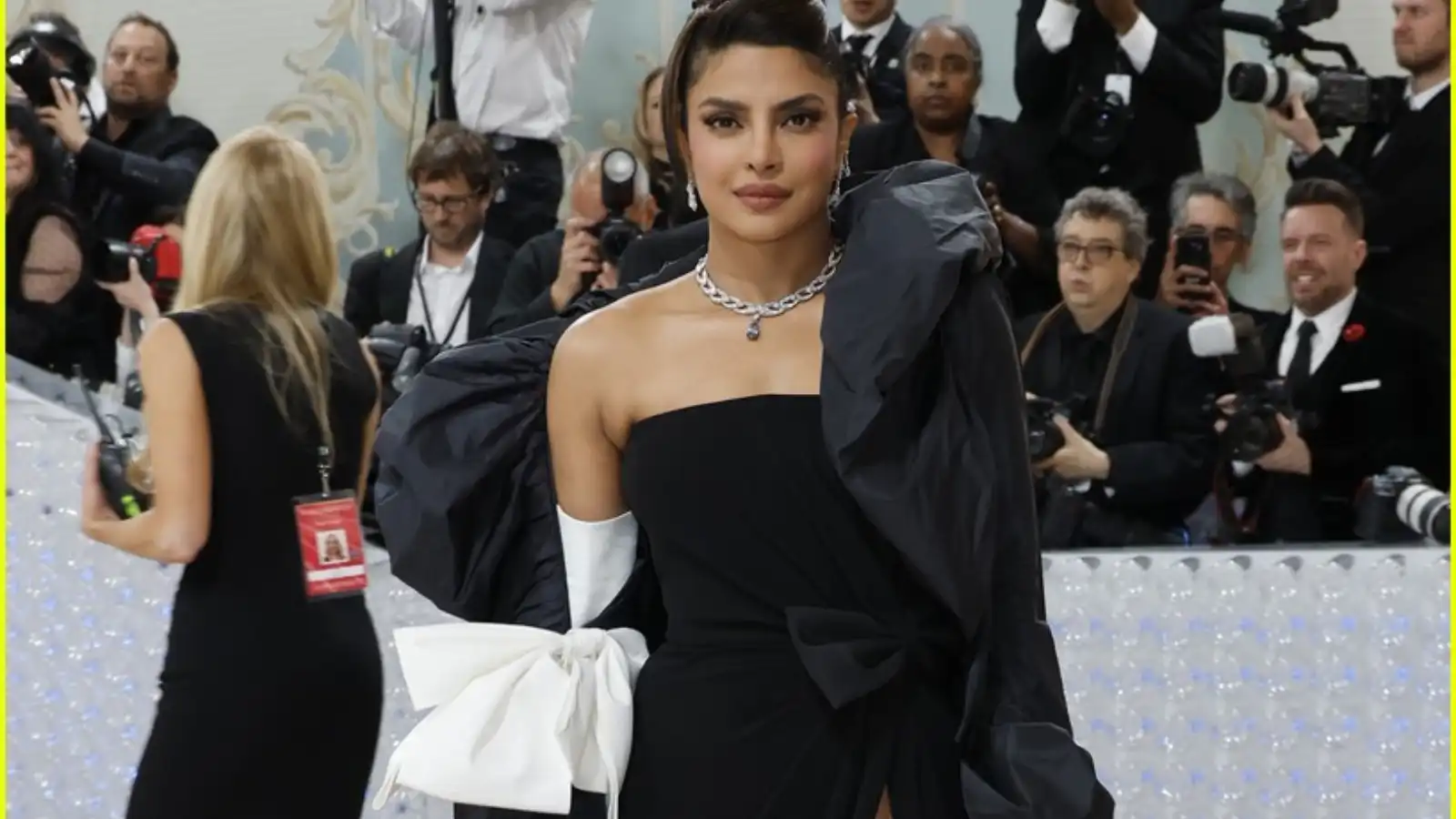 From Valentino, it is – Priyanka's outfit for the Met Gala 2023. She has worn the subtle but eye-catching elegant strapless black gown.
It has black and white bows and capes with white gloves and super high slit and stunning Bulgari jewelry making the look glamorous for the Indian beauty.
2. Anok Yai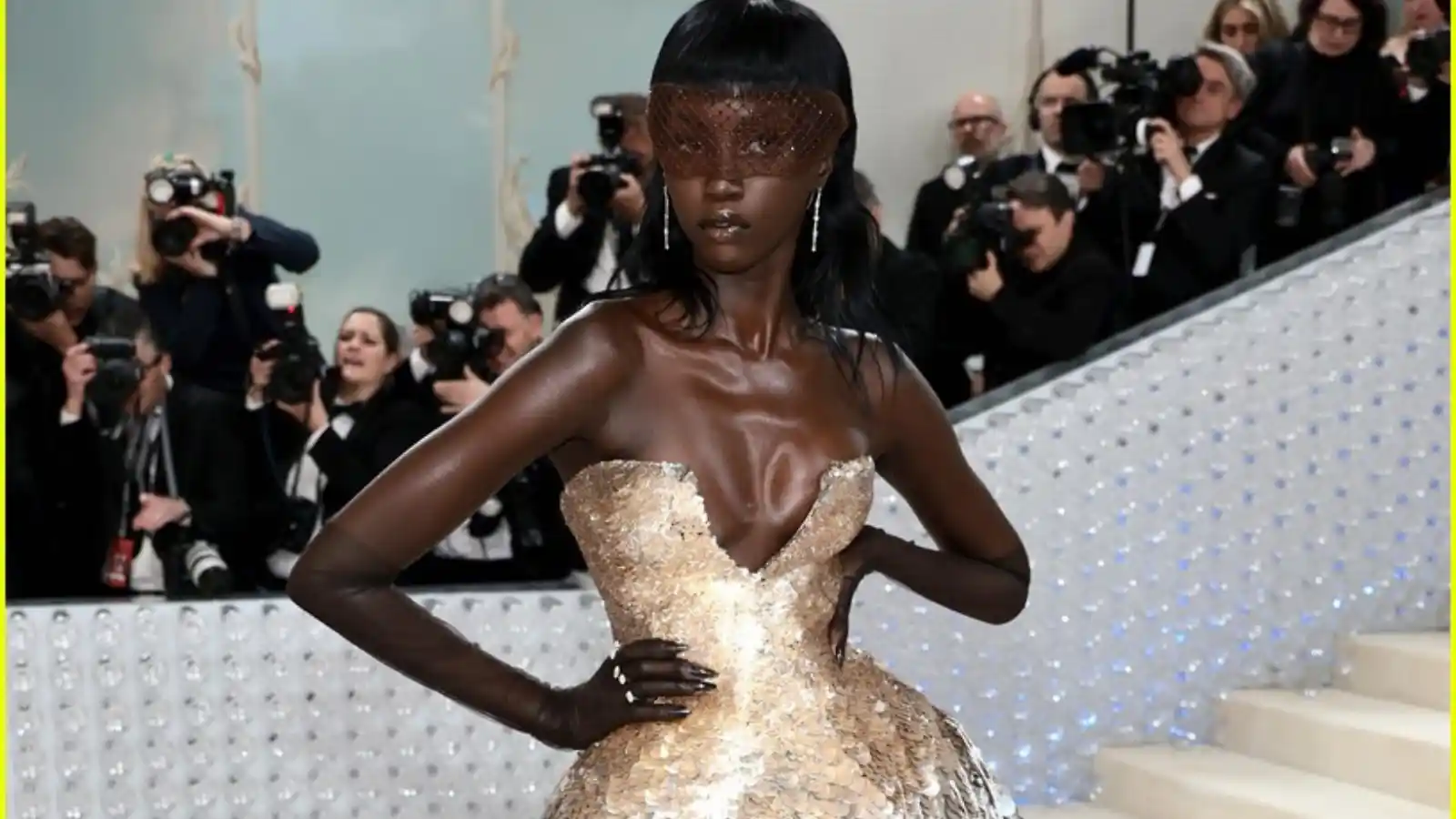 It's a big WOAAAHHHHHH giving Met Gala look by an American model Anok Yai. Her dress was from Prabal Gurung. It is no thunderstruck that her glow-ish brown skin and glittering golden silver dress literally stole the thunder.
She wears an eye-catching golden and silver covering strapless frock and together, it is so breathtaking look.
3. Emily Ratajkowski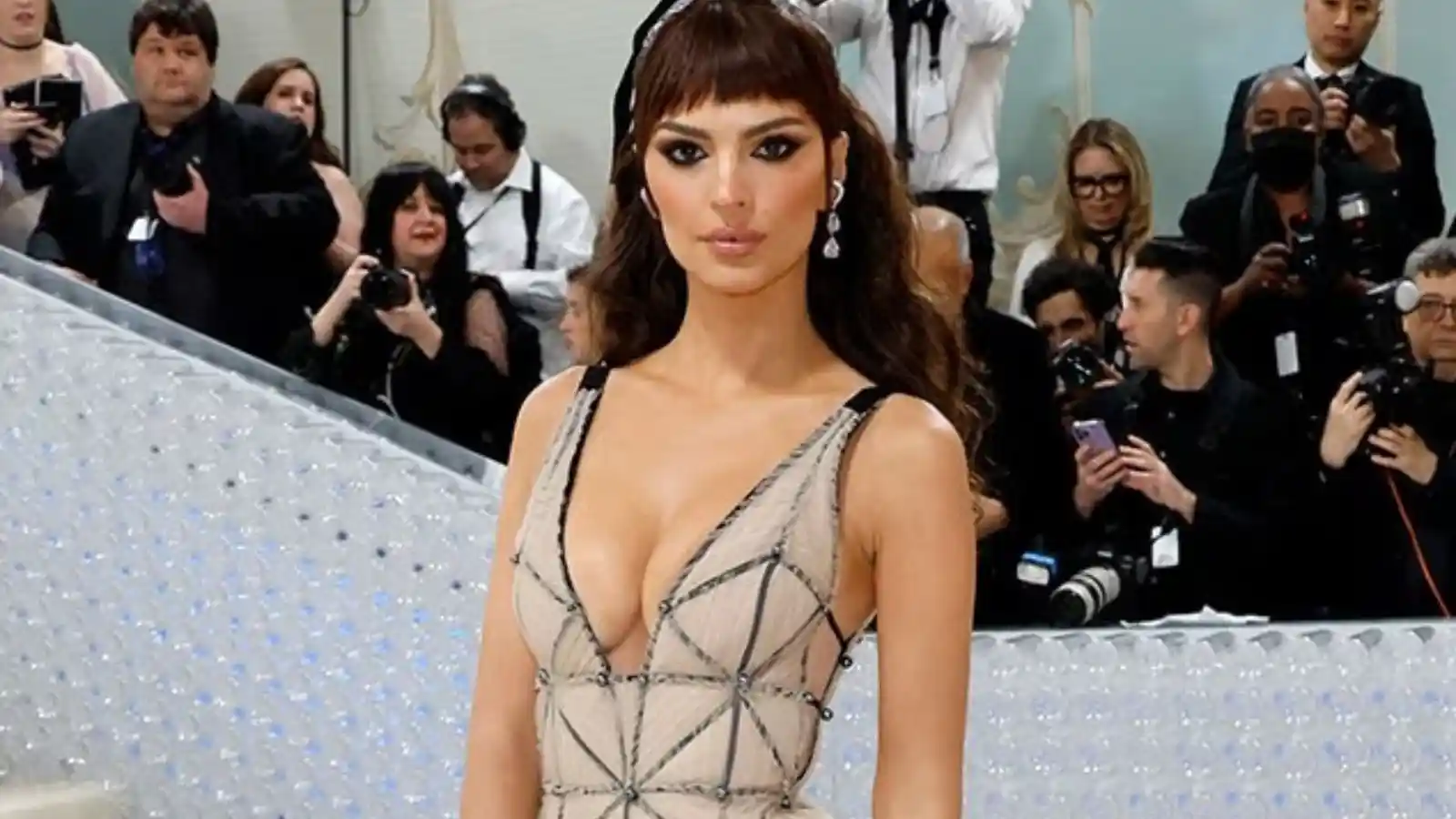 Her sheer skin-toned and deep V – necklined dress from Troy Burch is a figure representation of the word perfect. She is also wearing Stuart Weitzman shoes. The way she fits into that dress looks flawless.
4. Doja Cat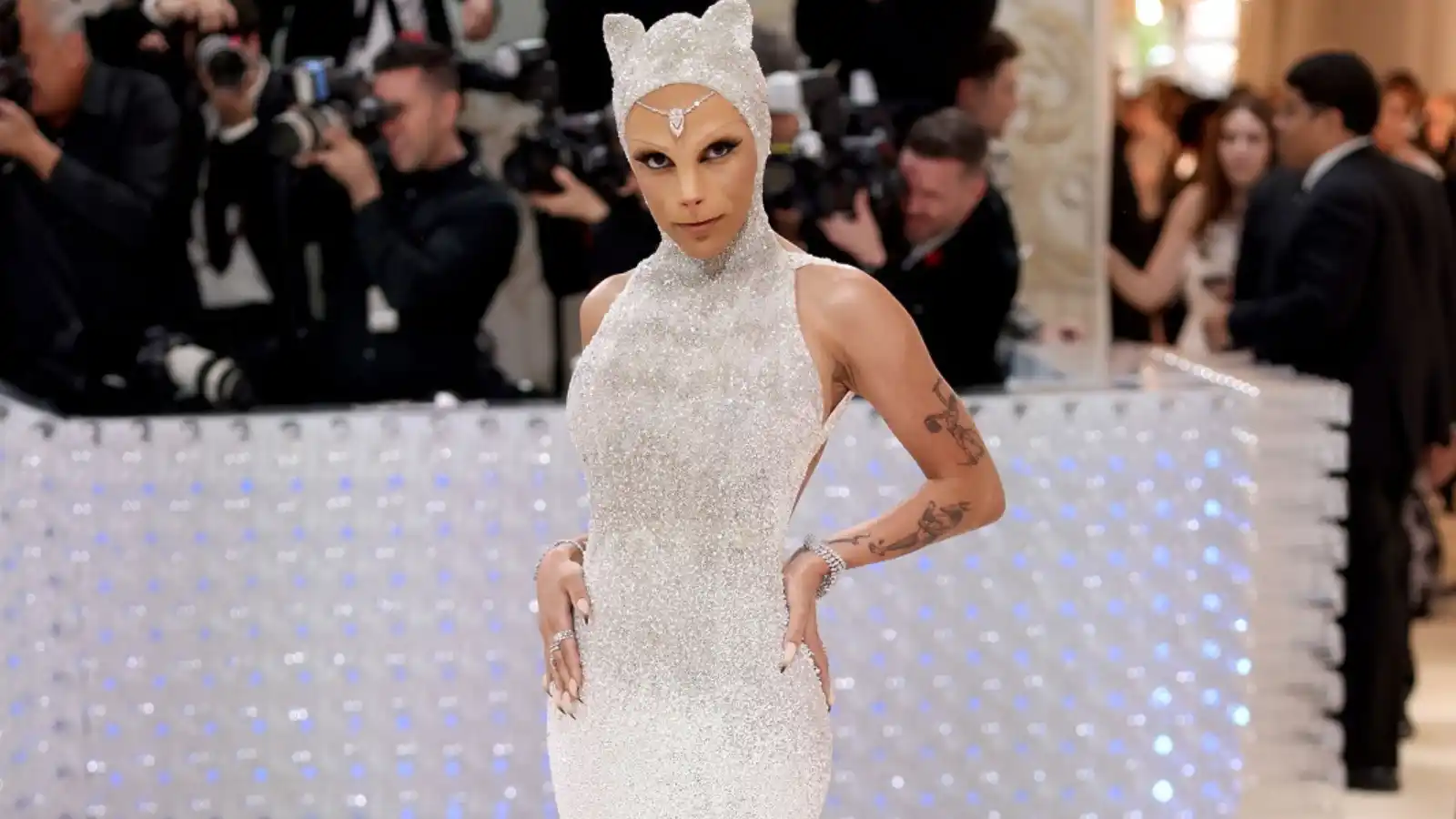 Just like her name, she dressed up as a cat which has a hood with cat ears and she doesn't look like any normal cat, but a cat with diamond shinning fur.
She took Karl Lagerfeld's cat, Choupette as an inspiration and made it in the most glamorous way possible for her 2023 Met Gala look. The way that dress hugging her curves is so hard to ignore.
5. Gigi Hadid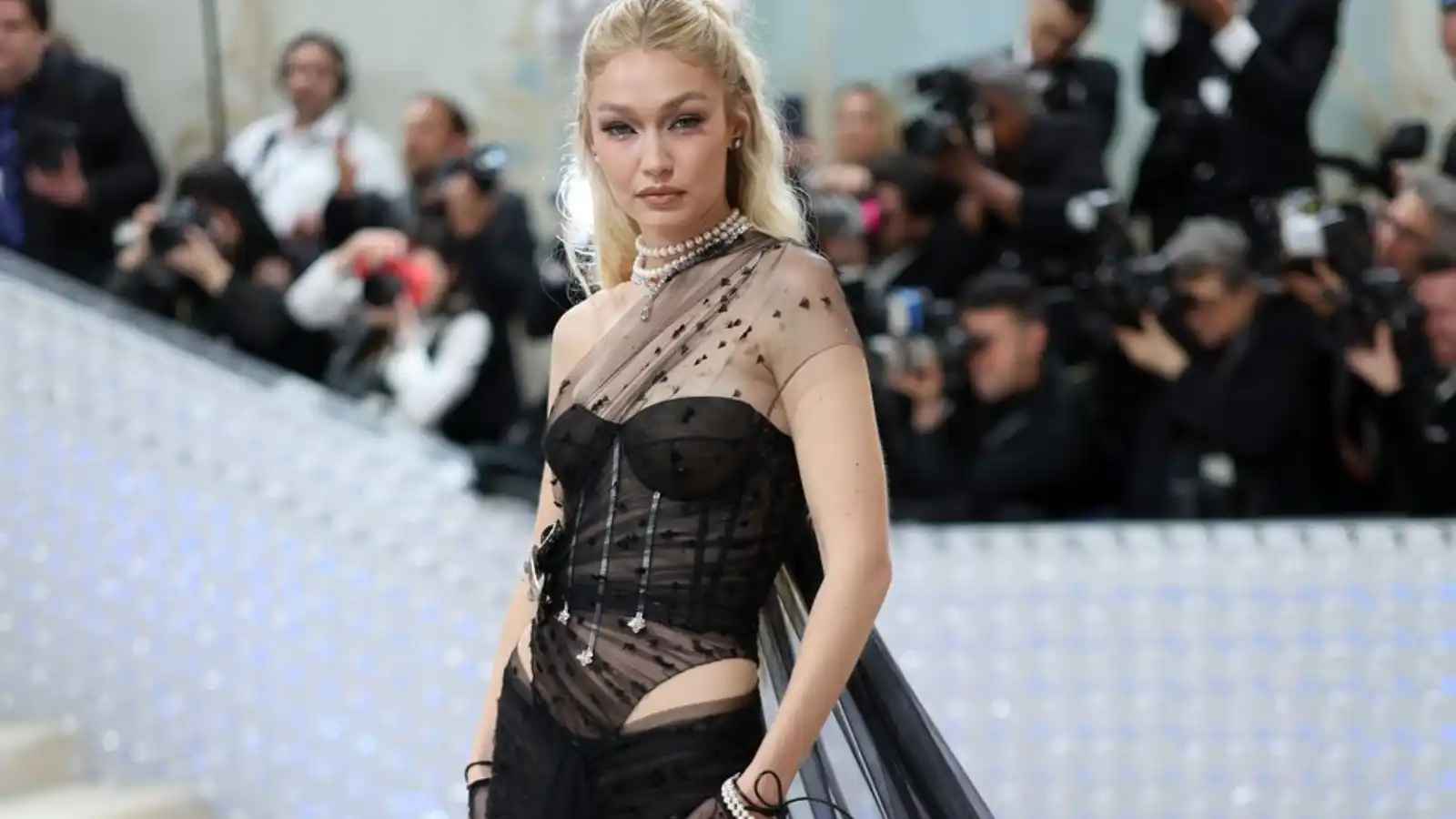 The top model Gigi Hadid was never gone wrong in her fashion choices and anything on her becomes flawless, adding to her beauty and confidence.
Her dress was from Givenchy. It is a sheer corset black dress to which she added pearl necklaces and diamonds to give her an edgy look.
6. Ava Max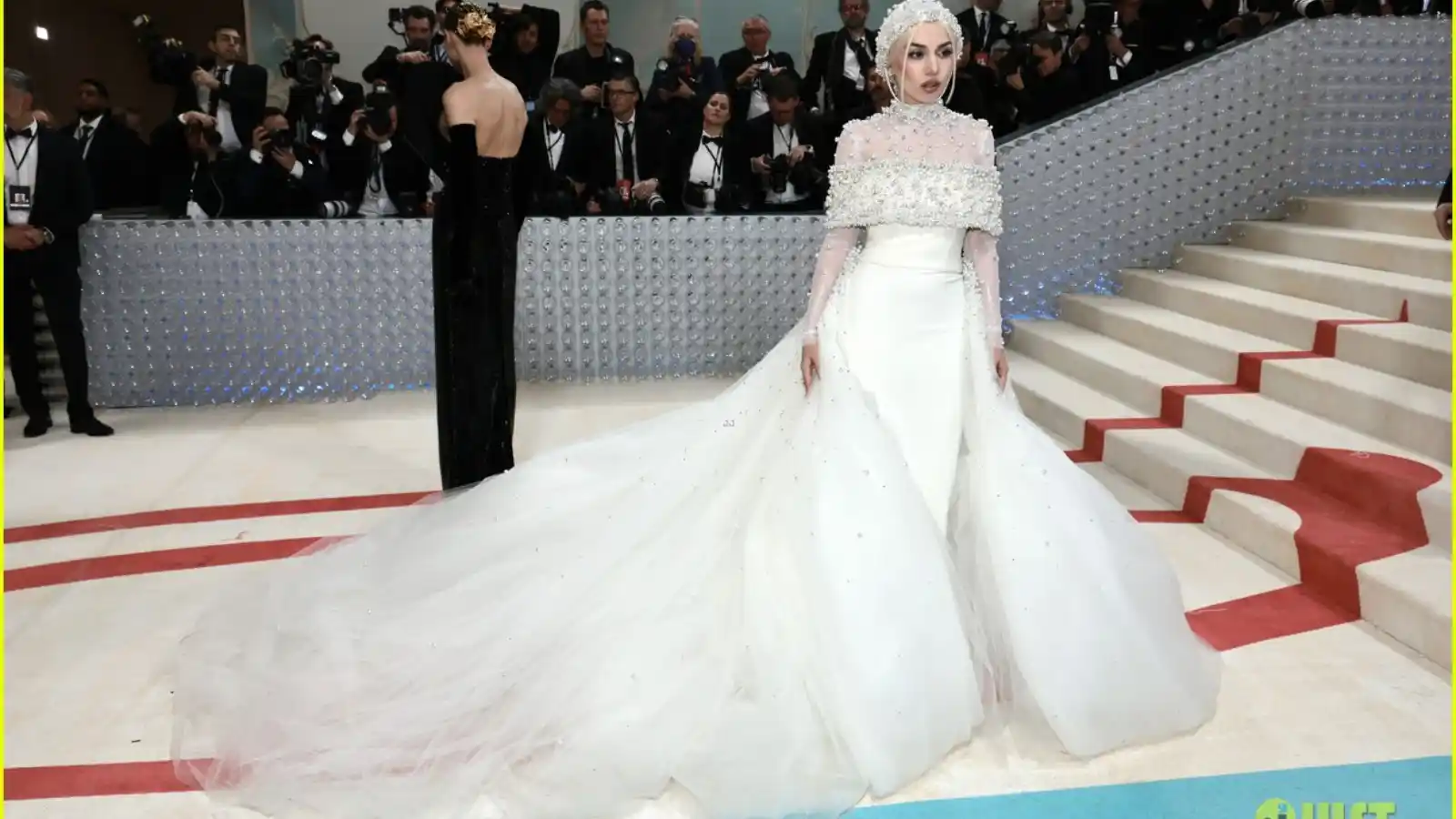 With the Christian Siriano dress, Ava Max made her Met Gala debut. The singer is completely covered in a white dress highlighting its sheer sleeves, a long white column gown, a voluminous skirt attached to the dress from the back, a matching headdress, pearls, and other sparkly things that made the star shine like a star.
7. Rihanna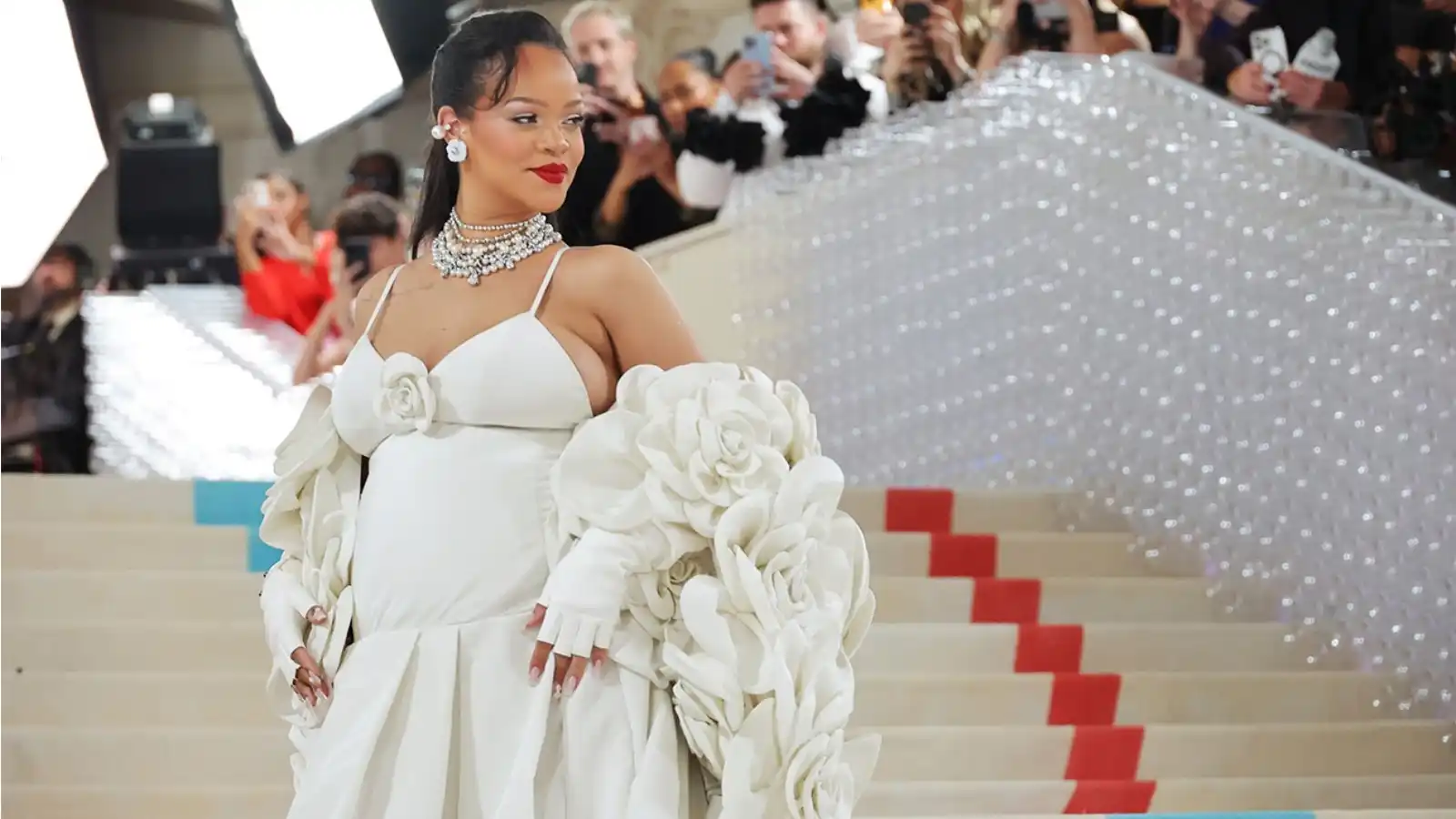 Like always, Rihana gave her top-notch fashion choice with a dramatic entrance. Rihanna's true white dress is from Valentino but her inspiration is from Chanel's signature white flowers which is a representation of the French Fashion House.
Her dress featured 30 giant camellia appliqués and to make her look highlighting, she added a set of pearl necklaces to her neck. But her baby bump steals the show as it adds the beauty to dress as well as the singer.
8. Anne Hathaway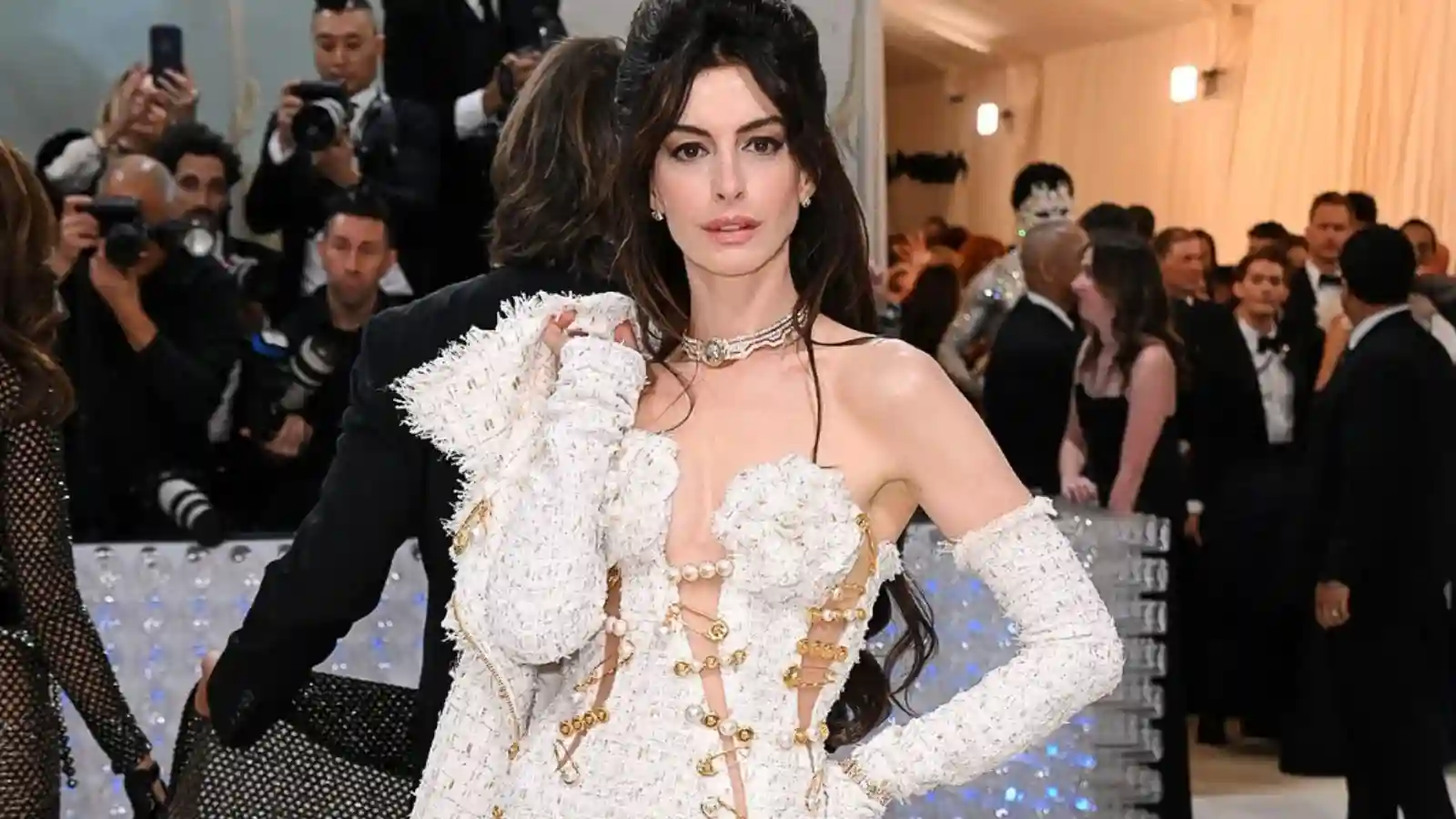 She got her gorgeous gown from Versace with tweeds. Her beauty is breathtaking at the Met Gala in a strapless gown with sensual cuts that continue into thigh-high leg slits and Versace's renowned gold safety pins, give an element of edgy to the beautiful outfit, which held the cuts together.
9. Dua Lipa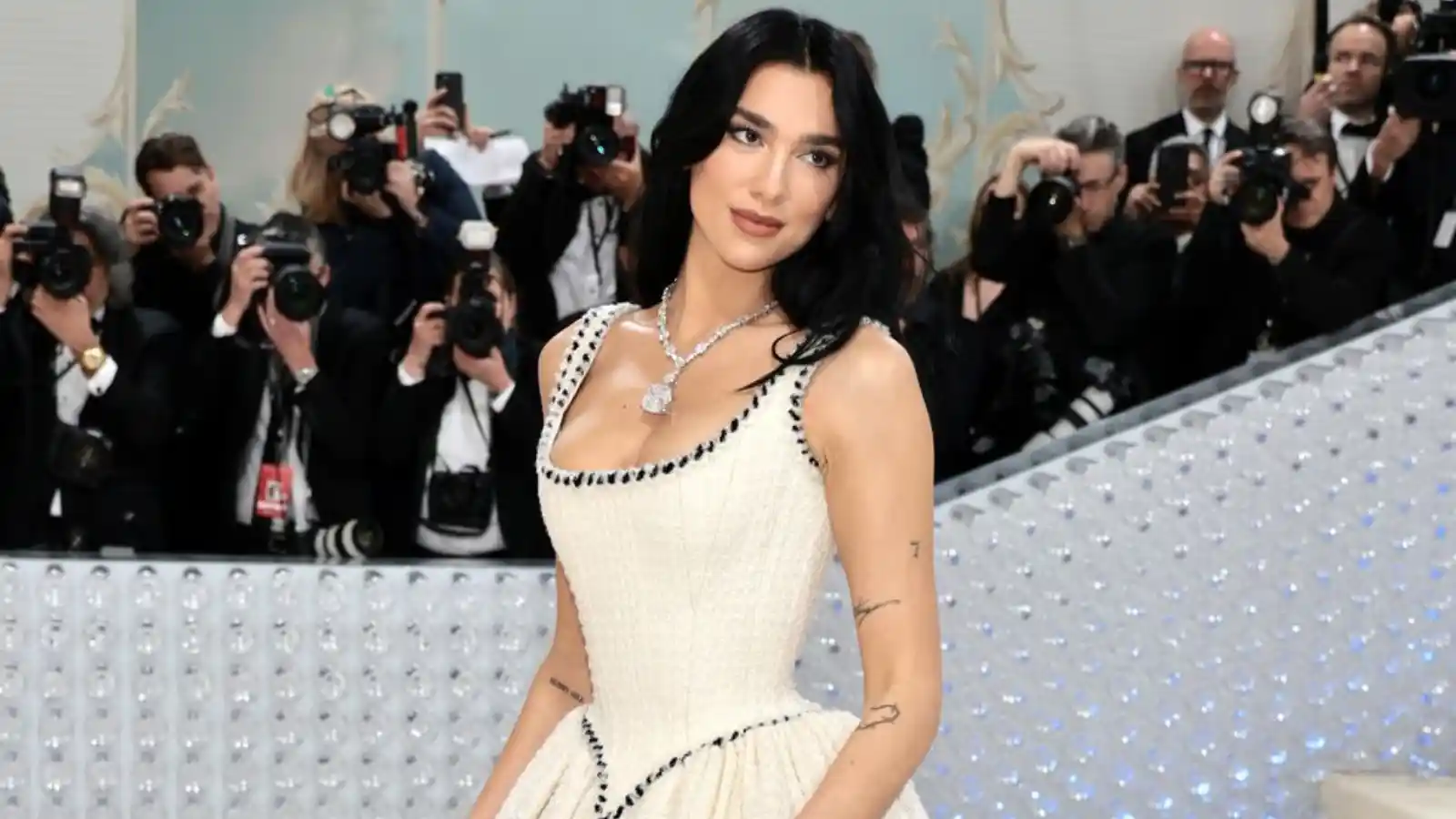 Dua is a wearing white gown with black thread that works with Tiffany & Co. jewelry, like a princess, so subtle and elegant giving an old-school look.
Her dress was designed by Lorenzo Posocco in a classic way with Channel FW92 Couture.
10. Jennifer Lopez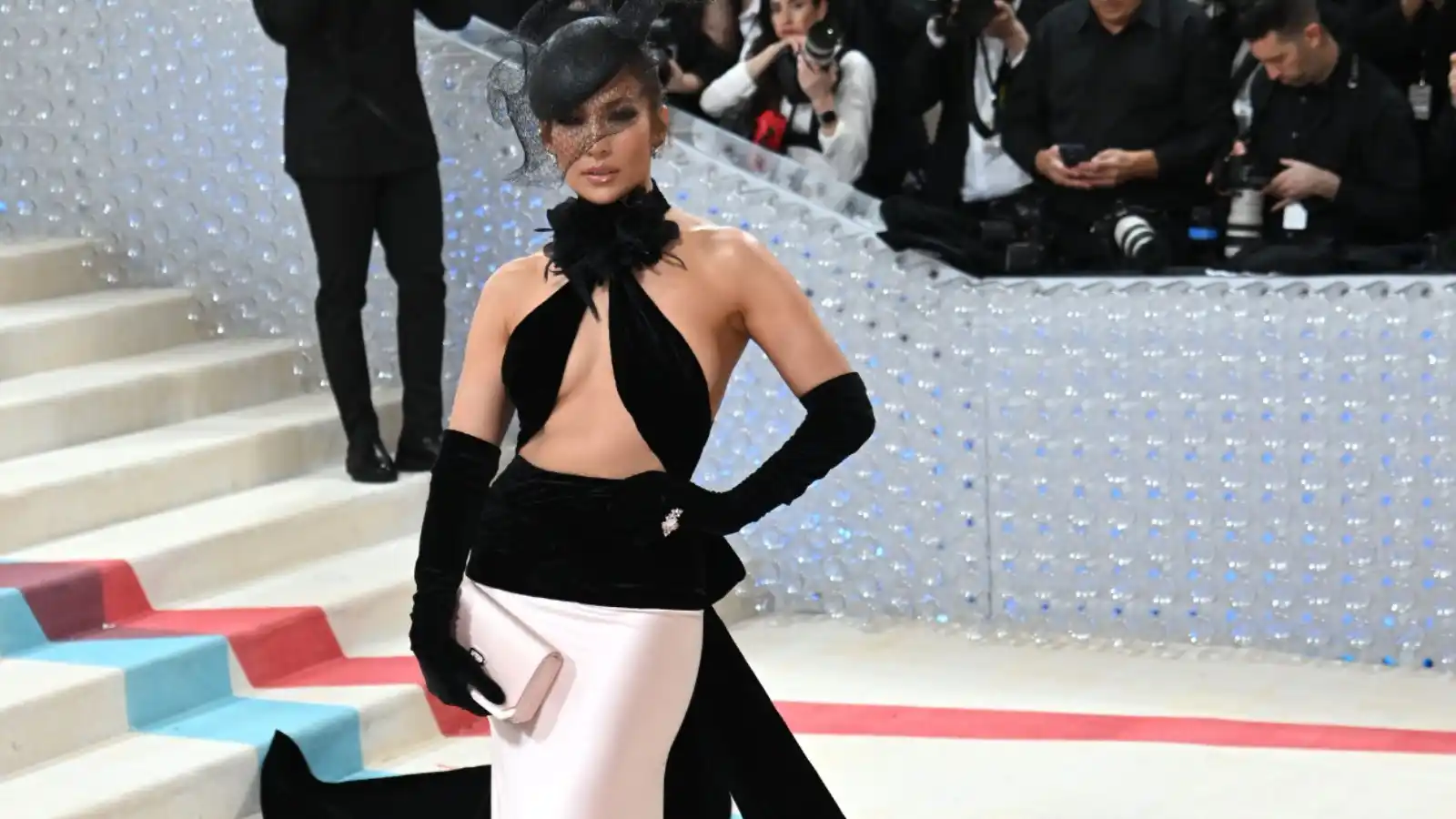 It is a Ralph Lauren Cut-out Gown. A black train follows her, which is attached to her black and pink dress with the middle cut-out fashion pattern.
She highlighted her dress with a black-gloves, designed hat, a pink purse, and silver earrings.
These are the 2023 Met Gala's 10 best-dressed female celebrities.
Read More: 'My Feet Were Hurting': Lizzo SLAMS Met Gala's Long Lines