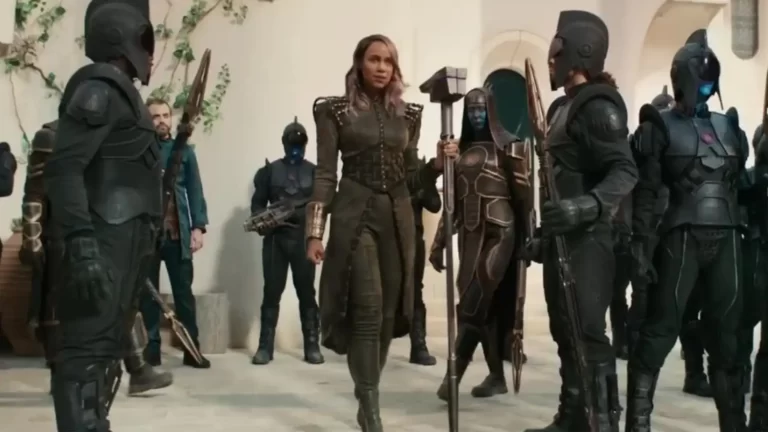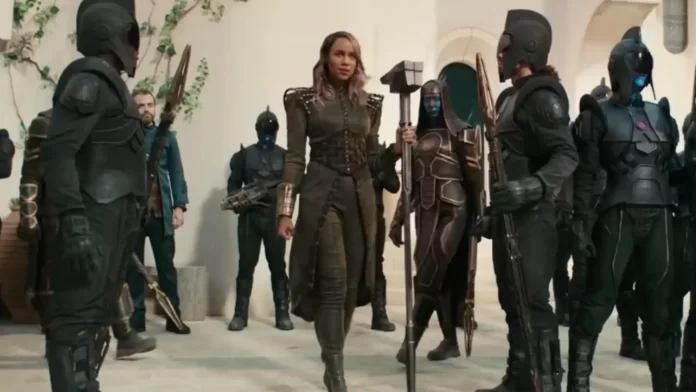 The Marvel Cinematic Universe is known for many extraordinary reasons, be it superhero
costumes, mind-blowing storylines, and plot twists. Another thing MCU is known for is its iconic Villains. MCU has done it again, in the latest trailer for their upcoming movie, The Marvels, We can see actress Zawe Ashton as the new villain, Kree Leader Dar-Benn.
Let's look into this new villain and figure out what is their vendetta this time, and what the director and producer have to say about the film.
Who Is This New Marvel Villain Dar-Benn?
After Captain Marvel, Carol Danvers defeated the despotic Kree in the first movie, now she will face Kree revolutionary Leader Dar-Benn, who is all set to destroy the universe. Captain Marvel's powers get entangled with Ms Marvel and Monica Rambeau, due to the immense powers and abilities of the new Villain.
According to the Comics, Dar-Benn is not going to be an easy Villain that can be taken down, as per the trailer, she looks like a major threat to the 3 Marvels. It appears she holds a personal grudge against Captain Marvel as she can be seen telling her, "You took everything from me, and now I'm returning the favor."
Talking about the upcoming film and the Marvel team-up, Marvel boss Kevin Feige said,
"There's something immensely powerful about seeing Monica and Kamala and Carol together in a frame."
He added, "To me, it's only akin to the first Avengers movie and seeing the six of them together in a frame. It's chill-inducing. They're so great together, and they all have different histories with another."
Also Read: Top 10 Highest Grossing Marvel Cinematic Universe Movies Of All Time
The Marvels Director Reveals Her Connection To The Marvel Comics
In one of her recent interviews, TheMarvels director, Nia DaCosta reveals her connection to the Marvel Comics and a character. She says, "I'm a big nerd from New York City, and here was this hero who was a big nerd from Jersey City, writing fan fiction the way I used to when I was that age."
She added, "It was really fun to feel close to that character in that really specific way, in a way you don't often feel when it's Iron Man or Thor. That was so exciting to me, knowing that I could be a part of bringing this character who I've loved for a decade to the big screen."
Read More: 10 Lowest Rated Marvel Series Of All Time