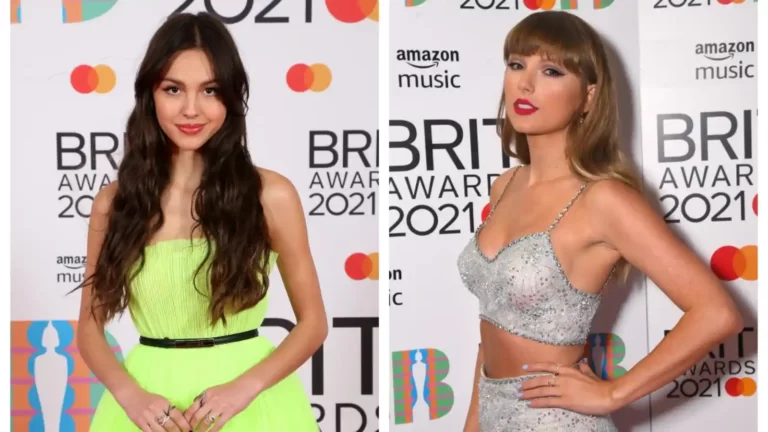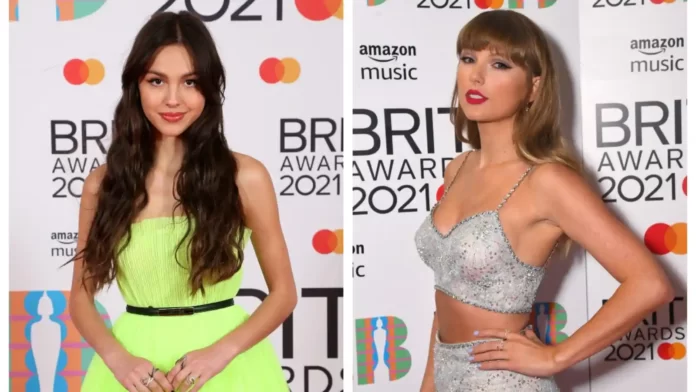 Olivia Rodrigo is an American singer and songwriter, who rose to fame after her debut single "Driver's License" became one of the best-selling songs in 2021 breaking many records. It was soon followed by "Good 4 U" and "deja vu", all these songs were a part of her solo debut album Sour (2021).
On Friday last week, Olivia released the much-awaited " Vampire", one of the songs from her upcoming album, "Guts". While the song received wide appreciation, many speculated that Olivia wrote this song for her former idol and singer, Taylor Swift.
Why Do Fans Feel Olivia Rodrigo Wrote This Song For Taylor Swift?
The lyrics of Olivia's song Vampire is about feeling played and shocked by someone whom she previously loved. In one of the press releases, Olivia revealed that this song was written because she felt "upset about a certain situation" and that "It's a song about feeling confused and hurt".
Soon the listeners started to speculate that the song might be written about the singer's
altercation with her former idol Taylor Swift. Olivia considered Taylor one of her biggest inspirations, the two shared a great relationship, many of Olivia's songs were inspired by Taylor. She even used the melody of Taylor's song "New Year's Day" In one of her songs, but when Taylor and her collaboration team were credited on Olivia's songs and got nominated for Grammys in the same song category as Olivia, things started to heat up between the two.
Soon after 'Vampire' was released, fans took to Twitter to discuss the potential link between the song and Taylor Swift. A user tweeted "Olivia's new song vampire is about Taylor Swift!!!! Don't tell me otherwise". Another user wrote " The more I listen to vampire I'm convinced it's about Taylor Swift".
One user even wrote "sorry but no one can convince me that song isn't about Taylor Swift being the bloodsucker/vampire she's singing about but she's masking it by making it seem it's about a boy." Initially it was thought that the song was written about Olivia's ex boyfriend Adam Faze, but the rumors were turned down soon after a close source revealed that the song wasn't about him.
Also Read: "Trump Sings Better Than Her" Twitter Reacts To Olivia Rodrigo Performing HORRIBLY At Madison Square Garden
More About The Song 'Vampire'
Till now the song has received a great response from the audience and with this song, this new album is also likely to be a chartbuster like her debut album, Sour.
Read More: Prince Harry And Meghan Attribute Rumored Woes To Unfortunate Circumstances, Including COVID And Death Of Prince Phillip