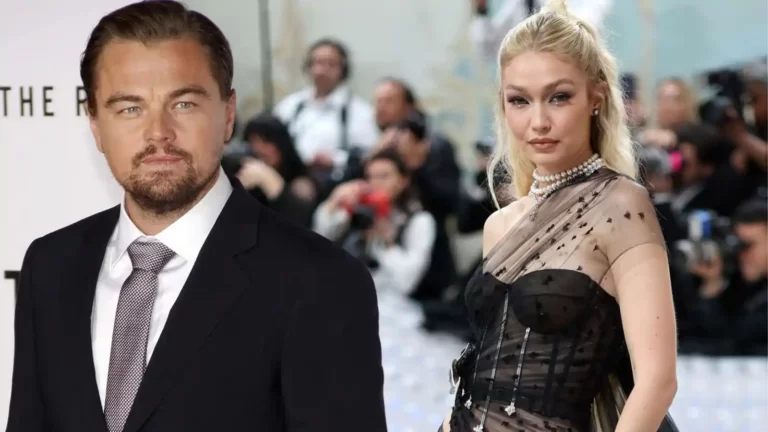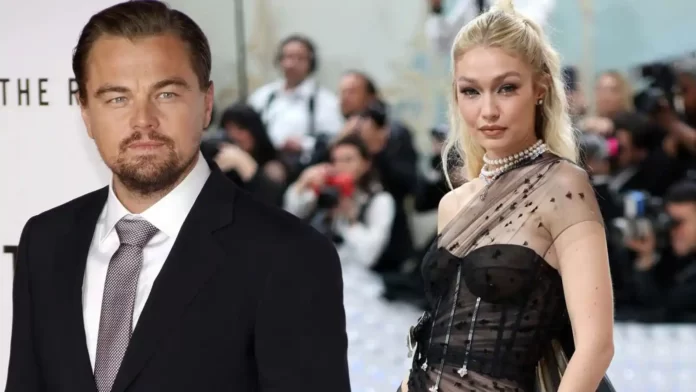 The top model Gigi Hadid and high-paid actor, Leonardo Dicaprio are dating and that is what is rumored by people. Gigi prioritizes her daughter and career as first and second and then comes her romance life.
The entire relationship between Leo and Gigi seemed sweet but it had its ups and downs, make-ups and break-ups too. Continue reading to know more about whether Leonardo Dicaprio and Gigi Hadid are back in a Relationship after a short fling earlier.
The First Short Fling Between Leonardo DiCaprio and Gigi Hadid
On September 10, 2022, Gigi Hadid and Leonardo DiCaprio were caught together at a New York Fashion Week afterparty and made it into headlines.
Per Daily Mail's photos that are published first, both of them are seen having an intimate chat and leaning their head in closer.
Their budding relationship rumor started when Leonardo and his ex-girlfriend, model and actress Camila Morrone broke their relationship as they dated for four years.
After a few weeks of their split, the rumor about Gigi and Leonardo dating started. A source told PEOPLE that Gigi and Leonardo were just "getting to know each other."
In November 2022, a source told PEOPLE that Gigi prioritizes her daughter first and also she enjoys the romance as she was "getting to know each other," and continued that they are "seeing each other in N.Y.C. when they can," and Gigi seemed "very happy and excited about seeing him."
They were even spotted together again at Cipriani along with Leo's friend, venture capitalist ViVi Nevo. Another source told PEOPLE, "Gigi keeps spending time with Leo in NYC. He is very understanding about her being a mom and works around her schedule to see her — it's very sweet," as the couple wanted to keep things private and they were happy with each other.
Later, Leo was spotted with another model, and various rumors started making rounds in December 2022 about the relationship. As of February 2023, they were no longer seeing each other and things were not serious anyways, told a source, "She hasn't seen him for a while. She just decided that she was done with him," and  "They are at very different places in life. She prioritizes being a mom."
Are They Back In Relationship Again?
Despite this, they both are again caught on the radar of the spotlight in March 2023 at their mutual friend's pre-Oscar party in L.A. and it speculated the romance rumor once again as a source told that they were tucked away in a tented area and tried to stay low key as there was no PDA, but they were together for an entire night and not even moved from their spot.
It is still not officially confirmed by either Gigi or Leonardo their dating rumor as they both are very tight-lipped about their personal life especially love life.
Read More: "His Next Target Is Someone Born In 2000s" Twitter Reacts To The Breakup Of Leonardo DiCaprio With Camila Morrone