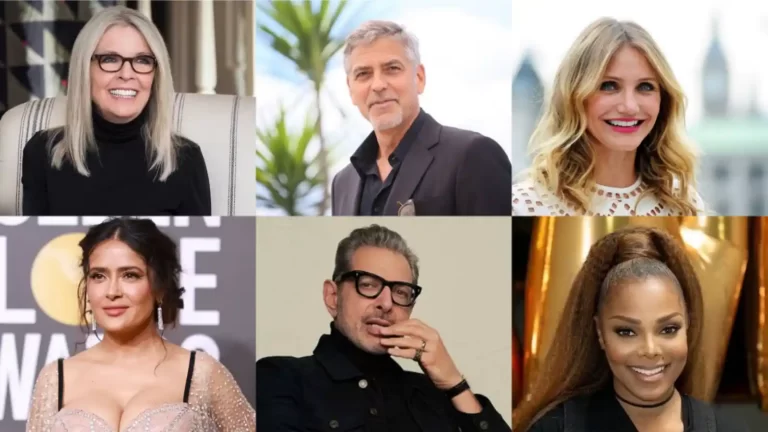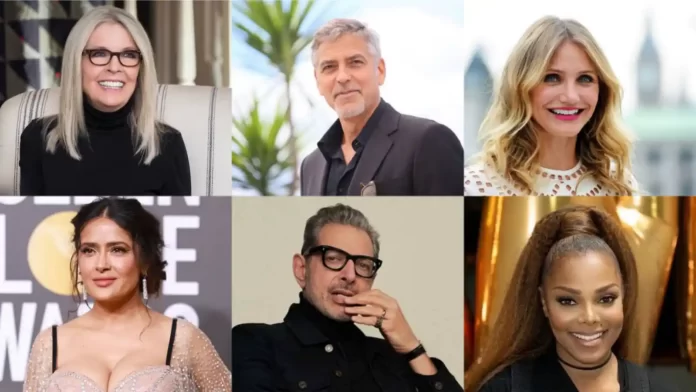 Age is just a number… Time and time again, distinguished and beloved celebrities have proven this quote to be a reality with their actions. Many well-known faces of Hollywood opted to become parents in their old age as they believed with time comes patience, experience, and success.
Becoming parents later in life is a strategically wise decision for some as it allows them to be better parents to their offspring. Let's take a look at some of the celebrities who became parents in their old age.
10 Celebrities Who Became Parents In Old Age
Diane Kruger
The notable American actress Diane Kruger became a parent to a daughter for the first time when she was 42 years old. Kruger justified her decision to wait unconventionally longer by stating that at an early age, she was not willing to sacrifice her career and lifestyle that comes with having a kid. In her 40s it feels more natural to her to make adjustments for her offspring.
Salma Hayek
The dazzling diva of the 90s and 2000s, Salma Hayek had a taste of parenthood in her 40s when she gave birth to her daughter Valentina. Salma made her decision to be a parent in her 40s because she wanted to be a more patient and accomplished person for her child. At such an age, Salma can devote most of her time to her kid without feeling left out from doing other things.
Cameron Diaz
The gorgeous and talented actress Cameron Diaz welcomed her first child – a baby girl when she was 47 years old. She has often acknowledged the fact that among her friend group, she is the oldest person to become a mother and is glad to have experienced people around her who help her out in navigating motherhood.
Halle Berry
Halle Berry has two children and she welcomed her first at the age of 41 years and the second when she was 47 years old. Berry is glad that she waited longer to be a parent because all those years have taught her patience and selflessness. These are the two most important virtues that Halle practices when it comes to parenting her children.
David Foster
David Foster is a distinguished and renowned name in Hollywood. He made headlines for becoming a father in his 70s to his youngest child – a son. David is well aware of the fact that given the age difference between him and his son, he would not be able to stick around for him to grow up in his 20s or 30s. However, David is optimistic that he can share his knowledge and experiences amassed over 70 years with his youngest child to navigate life.
Also Read: Elon Musk Knocks Out Mark In AI Video As Mark Zuckerberg Drops A Mother***er On Tesla CEO During Smack Talk
George Clooney
The prominent American actor George Clooney welcomed his twin children at the age of 56. Clooney was initially a bit terrified to be a father figure to not one but two kids at the same time. However, with time, the actor has learned to enjoy the process of parenthood and loves both his kids dearly.
Diane Keaton
The beloved actress Diane Keaton was so busy carving an accomplished life and career for herself that she failed to notice the passage of the years. Suddenly she was in her 50s and alone. It was then that the diva decided to have a family but due to health complications opted to adopt instead of give birth. She adopted two children – Dexter and Duke and is a happy single mother to both kids.
John Stamos
The heartthrob actor of the 90s and 2000s, John Stamos became a father when he was 54 years old. He welcomed a baby boy with his wife back in 2018. Waiting till his 50s to be a parent was according to John a wise decision. It is a point in his life where he is in no rush and is a much more experienced, patient, and selflessly loving father who can be emotionally and physically available for his son.
Jeff Goldblum
The 'Jurassic Park' actor Jeff Goldblum is a father to his two children whom he welcomed in his early 60s. Jeff always wanted to wait as much as possible to have children as he emphasized that having children requires a lot of work, sacrifice, dedication, and experience. Therefore, the actor wanted his children to have a comfortable life and stable parents who can be there for them.
Janet Jackson
Janet Jackson who is a well-known musician herself, and the sister of the legendary Michael Jackson, became a mother to her son Eissa at the age of 50. Janet described her journey of motherhood as selfless and loving. She believes that the arrival of her son has suddenly shifted her focus from herself to another being who is solely dependent on her. Janet is grateful to have been able to experience something so precious and intimate.
These are some of the high-profile Hollywood celebrities who became parents later in their life.
Read More: Natalie Portman Dating History: All Relationships Explained