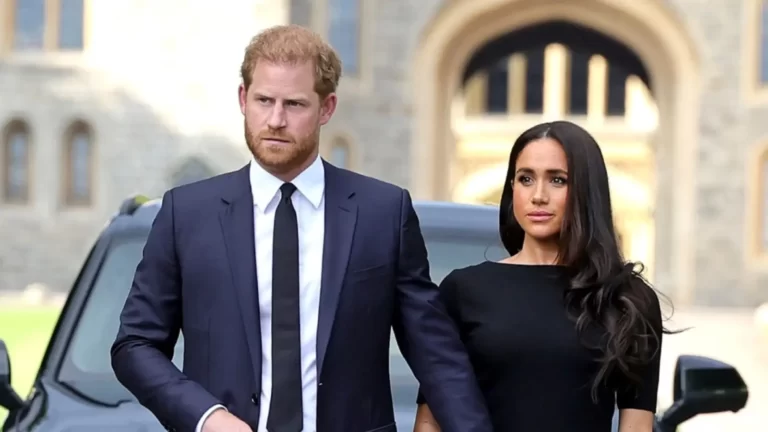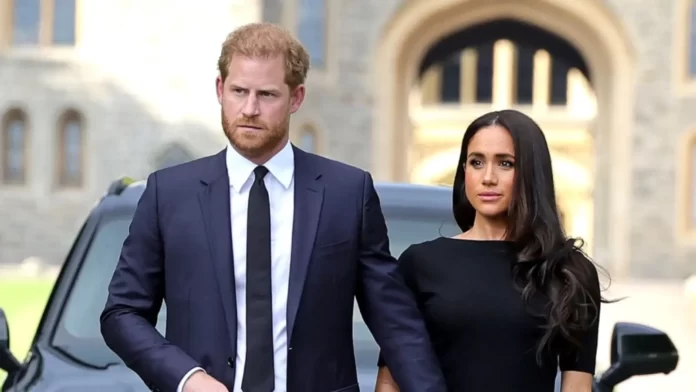 In the captivating world of royalty and fame, Meghan Markle and Prince Harry have been faced with an interesting turn of events. As they navigate their new life outside the royal family, the duo finds themselves attributing their commercial struggles to a streak of unfortunate happenings, global events, and ill-timed circumstances, such as the advent of the coronavirus pandemic shortly after their royal exit.
Back in January 2020, Markle and Harry announced their decision to step back from their royal duties, aspiring to become financially independent. Ironically, this announcement coincided with the first whispers of a mysterious lung disease emerging from Wuhan, China. The ensuing pandemic would drastically affect their plans in unexpected ways.
Prince Harry And Meghan Seemingly Hit A Dead End
The duo initially settled in Canada to begin their post-royal chapter, but the rapid spread of the virus forced them to uproot once again, this time to Los Angeles. With their dogs in tow, they made a swift exit on a private jet as fears grew that the U.S. would soon seal its borders.
In the early days of their departure, speculation was rife that the couple aimed to swiftly leverage their global fame into lucrative deals. However, the disruption caused by the pandemic led to a year-long hiatus before they could finally ink partnerships with industry giants Netflix and Spotify.
The Spotify collaboration, though initially promising, has since been abandoned. On a positive note, reports indicate that the streaming titan responded favorably to Prince Harry's pitch for a solo film project centered around Africa.
An insider at Netflix validated to Page Six that the Africa-themed concept, rooted in Harry's strong ties with the continent, was among the more appreciated proposals from the Duke. This suggestion is part of a larger brainstorming session which included other ideas like possible interviews with prominent figures such as Donald Trump and the Pope, focusing on the subject of childhood trauma.
Also Read: Madonna Suffers From Serious Bacterial Infection, Tour Postponed After Singer Gets Hospitalized
Prince Harry's Africa Project In Jeopardy Amid Netflix Deal Going Sour
As the president of the African Parks conservation group, it is likely that Prince Harry's Africa project will have an ecological angle. Despite rumors of a strained relationship with Netflix and doubts about the renewal of the Sussex deal, a source within Netflix reassured Page Six that all is well. In their words, "Things are great," further echoed by a company spokesperson who stated, "We value our partnership with Archewell Productions."
The representative affirmed Netflix's commitment to continue working on numerous projects, including "Heart of Invictus," a documentary following the Paralympic-style games for wounded veterans founded by Prince Harry.
As per a Daily Mail report, the couple also feels that the timing of their Oprah Winfrey interview, which came just before the passing of Prince Philip, and Meghan's podcast "Archetypes," overshadowed by the Queen's demise, were particularly unfortunate.
An LA-based source told the Mail that the couple feels they've faced more than their fair share of bad luck. While Archewell has yet to comment, the ongoing Hollywood writer's strike seems to be yet another blow, hampering their ability to flesh out new programming ideas.
Read More: Prince Harry And Meghan Markle Want An 'Apology' From The Royal Family