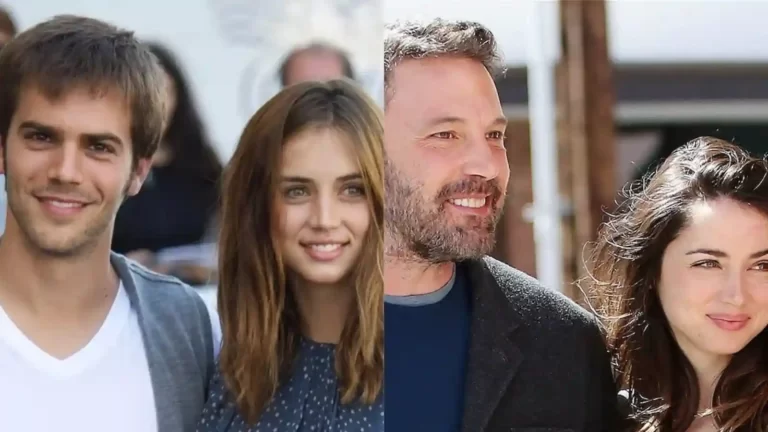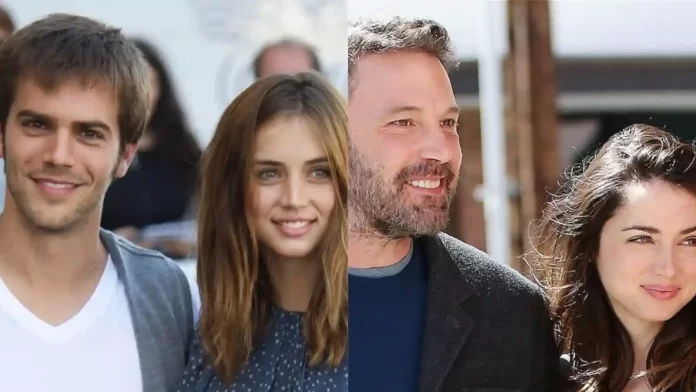 Spotlight catches you when you date a high-profile or Oscar-winning actor. The Hollywood actress Ana De Armas is in the headlines for her romance life.
She doesn't seem like a private person, at least not about her relationships as she is constantly updating her fans via social media. Continue reading to know about her dating history.
Ana De Armas 
The Spanish actress, Ana Celia de Armas Caso, or Ana De Armas was born on April 30, 1988, in Havana, Cuba. She started her career in Cuba with her debut in the acting career as a leading star in the romantic drama 'Una Rosa de Francia' (2006).
At the age of 18, she moved to Madrid in Spain and got featured in the famous drama 'El Internado' for six seasons from 2007 to 2010.
She moved to Los Angeles later. He got featured in the movie 'Knives Out' (2019) which made her a well-recognized Hollywood actress and was nominated for a Golden Globe Award for Best Actress.
It is an interesting story about how she decided to become an actress. When she was a child she had no access to the Internet and also had minimal knowledge about the culture that is outside of Cuba as she was permitted to watch only 20 minutes of cartoons on Saturday and a movie matinee on Sunday.
Her parents had no video or DVD player, so she used to watch Hollywood movies at her neighbor's house. She was just a twelve-year-old girl and with whatever she saw, she used to memorize and practice them in front of the mirror and that's how she decided to become an actress and finally became a successful one too.
Also Read: Shiloh Jolie-Pitt Boyfriend: Who Is The Daughter Of Brad Pitt and Angelina Jolie Dating?
Ana De Armas dating history
Ana dated a Spanish actor Marc Clotet in 2010 and married him in 2011 in Spain. Their wedding was held with close family and friends. Their marriage didn't last long as the couple got divorced in 2013.
In 2015, Ana dated Franklin Latt, who is a Hollywood talent agent. Even the couple got engaged for a while and in 2016, they called it quits.
In 2017, Ana dated a Cuban artist Franklin Latt for three years but it ended in a breakup in 2019.
In 2020, she dated Ben Affleck. The pair met each other on the set of their movie 'Deep Water.'  Despite spending a lot of time together during the pandemic of Covid-19, they broke up in 2021.
Presently she is in a relationship with Tinder VP Paul Boukadakis. But the couple, especially Ana, keeping their romance out of the spotlight this time. The fans are curious as usual.
Read More: Elon Musk's Estranged Father Says His Son Can't Win His Fight Against Mark Zuckerberg, No Matter What