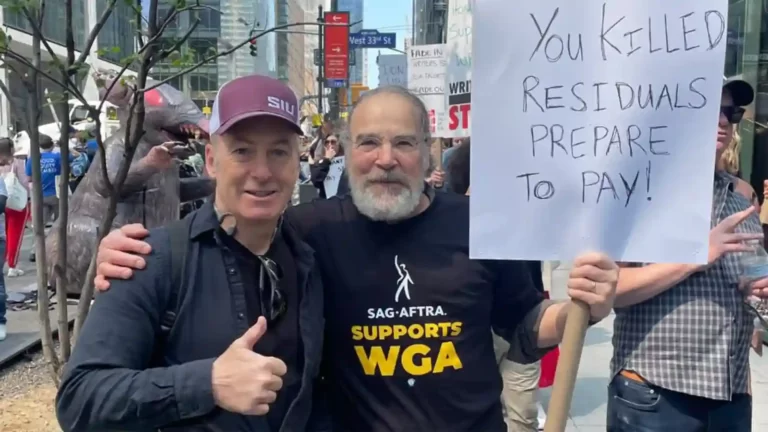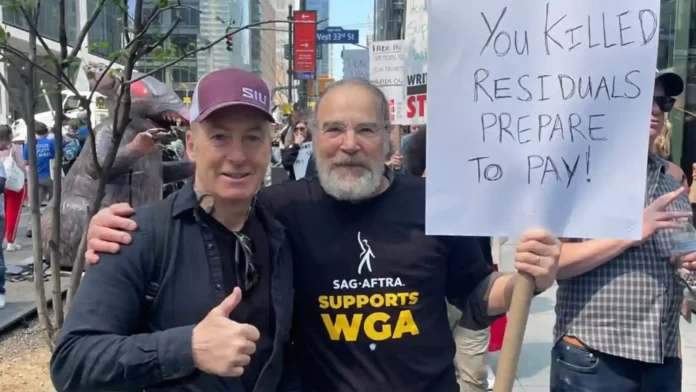 As Hollywood faces a dual Strike by Actors and writers, American Actor and comedian Bob Odenkirk has come out in support of the SAG-AFTRA Strike and can be seen on the picket line with others.
SAG Strike has halted productions all across the nation, but some projects have been granted a waiver to resume shooting and promotion activities, only on the condition that they should do it without violating the rules.
Bob Odenkirk Urges Actors To Not Waiver
Amid the Strike, Even Legendary actor Tom Cruise requested the Union for a waiver, so
that he can continue with the promotional events for his latest film, Mission Impossible: Dead Reckoning Part One.
To this, Better Call Saul Actor Bob Odenkirk urges fellow Actors and people on Strike to not
waiver and hang in there. He said, "It's a Strike. Strike. You lose. We lose. Everybody loses. That's tough shit."
Sharing his message in a video, he spoke, "Hi, I'm Bob Odenkirk. I've been a SAG-AFTRA
member since 1988. And we have to do this now. And we have to do this right. So that we don't have to do this for another 20 years. Let's do it right. Hang in there."
Talking to TheWrap, Bob advised Actors asking for Waiver to promote their films saying, "Don't! It's a Strike." Further talking about his plans for the Strike, he said, "I'm actually gonna go on a little trip. So I wont be able to strike for a little while. So I wanted to get out as much as I could before I go. And then when they come back, I'll be back on the line, and I'll see you as this is gonna go on."
Also Read: Hollywood Actors Go On Strike As Union SAG Announces No Deal Was Reached With Major Studios
Hollywood Actors Go On Strike, Production Stops
It's been a week since the actors all across Hollywood walked off their jobs and joined the
writers on Strike against Hollywood studios. Hollywood is facing its biggest shutdown at the
moment.
SAG-AFTRA Strike has paused all film and television promotions and productions happening
across the nation. Actors have come to the picket line in support of the Strike. This will continue until the deal between SAG and major Hollywood Studios reach an agreement.
Read More: Margot Robbie Champions 'Barbie' Movie As A Potential Billion-Dollar Box Office Sensation