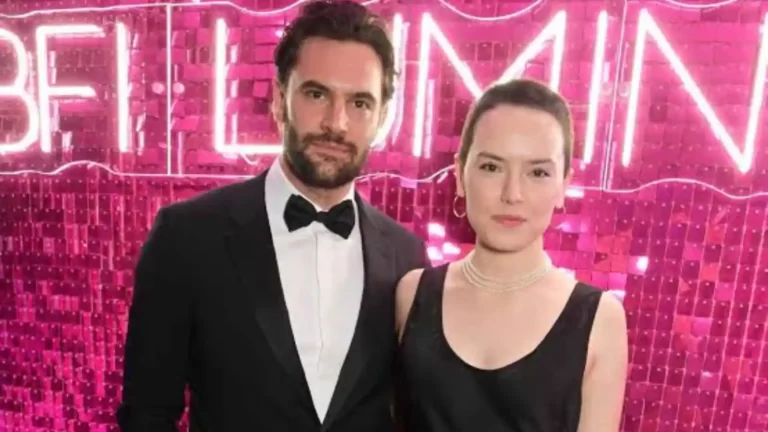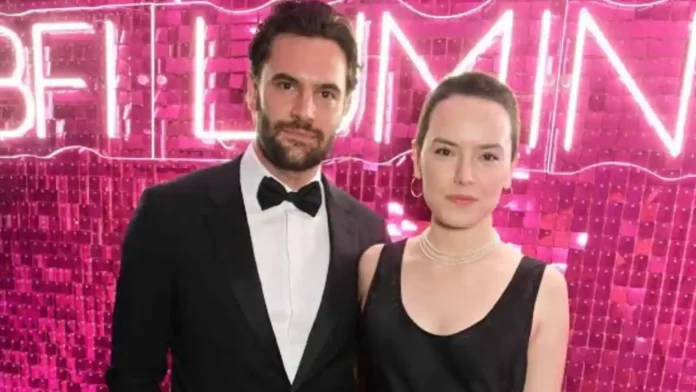 Daisy Jazz Isobel Ridley is a notable English actress who was born in Westminster in the United Kingdom. She first rose to stardom with her acclaimed role in the film 'Star Wars: The Force Awakens'. Other films under her belt include 'The Last Jedi', 'Murder On The Orient Express', and many more.
This article is an exploration of actress Daisy Ridley's current marital status and discusses the identity of her husband.
What Is The Identity Of Daisy Ridley's Husband?
The talented and gorgeous 'Star Wars' actress Daisy Ridley is currently married to one of her co-stars and remarkable actor Tom Bateman.
Thomas Johnathon Bateman or Tom Bateman is a prominent British actor. He was born in Oxford, England on 15 March 1989. Tom studied drama at the prestigious London Academy of Music and Dramatic Art. Furthermore, he did theatre work at the academy as well.
While doing theatre, the actor gained significant experience and passion for onscreen acting. Tom started with some short films and went on to star in popular cinematic creations like 'Murder On The Orient Express' and 'Death On The Nile' which earned him much-deserved recognition as an actor.
Tom Bateman has many acting ventures to his name apart from the two mentioned films. He has over the years, portrayed characters in television series like 'Behind Her Eyes', 'The Tunnel', 'Jekyll And Hyde', and 'Funny Woman' amongst numerous others.
Also Read:
The Relationship Timeline Of Daisy Ridley With Her Husband Tom Bateman
Daisy Ridley and her husband Tom Bateman are both a celebrity couple and hence, maintaining a low-key private life is quite difficult for the stars. They tried to keep the news of their marriage away from the limelight for as long as possible but, eventually, it saw the light of day.
Daisy Ridley and Tom Bateman first met each other while filming their movie 'Murder On The Orient Express' in 2017. The couple instantly hit it off with each other and started dating. It is speculated that the iconic pair got engaged sometime in 2019 as both stars were spotted on many occasions with gold and diamond rings on their ring finger. However, none of them ever confirmed anything regarding the same.
In January 2023, during an interview with Rolling Stone Daisy finally confirmed the long-running rumor of her marriage with Tom Bateman by saying "Yes! I got married".
The couple is currently happily married and enjoying together by embarking on vacations across the globe.
Read More: Who Is Playing Superman In Upcoming James Gunn's Superman: Legacy?