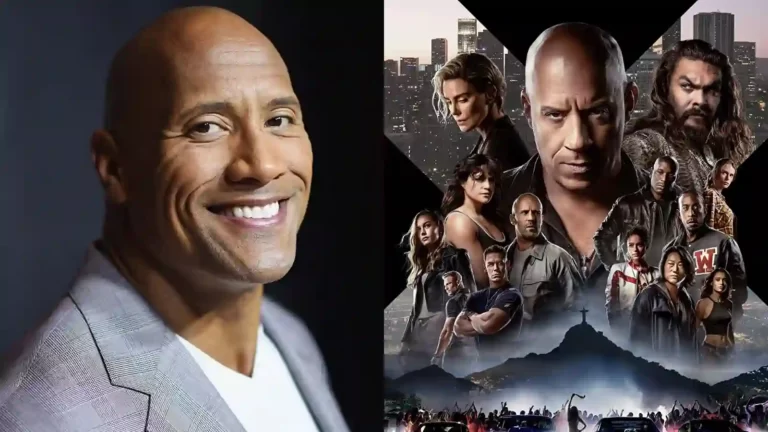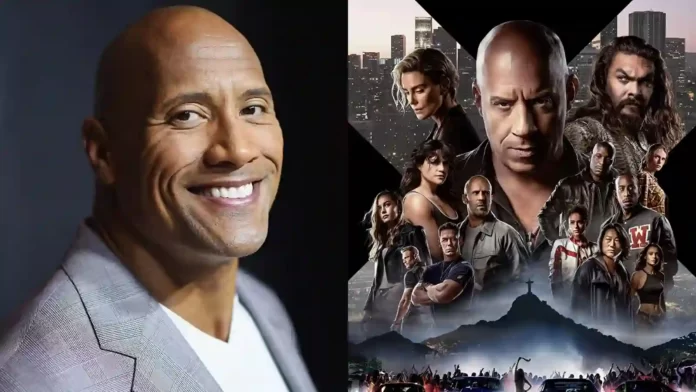 "Legacy awaits", said Vin Diesel, inviting Dwayne back to the franchise as Dwayne was hellbound on not giving a comeback. Dwayne was a part of this franchise since 'Fast Five' in 2011.
May 19, 2023, marks the worldwide release of 'Fast X'. The surprising element is the return of Dwayne Johnson to the Fast and Furious franchise. Continue reading to know why Dwayne Johnson agreed to come back to the Fast and Furious franchise.
Why Dwayne Johnson Left The Franchise?
Dwayne played Luke Hobbs in the Fast and Furious franchise since 2011. Dwayne left the franchise after he had bad blood with Vin Diesel, who was a co-star and the producer of the Fast and Furious franchise. The bad blood is due to Vin's attitude and actions during the making of 'The Fate of the Furious' in 2017.
Though Dwayne refused the invitation of Vin Diesel to return back 'The Fast and Furious' Franchise, Vin Diesel took to Instagram to request his comeback in the franchise.
Vin wrote, "The world awaits the finale of Fast 10. As you know, my children refer to you as Uncle Dwayne in my house. There is not a holiday that goes by that they and you don't send well wishes… but the time has come. Legacy awaits."
He continued, "I told you years ago that I was going to fulfill my promise to Pablo [Paul Walker]. I swore that we would reach and manifest the best Fast in the finale which is 10! I say this out of love… but you must show up, do not leave the franchise idle you have a very important role to play. Hobbs can't be played by no other. I hope that you rise to the occasion and fulfill your destiny."
After a month of Vin's request via social media, Rock told CNN, "I told [Diesel] directly that I would not be returning to the franchise. I was firm yet cordial with my words and said that I would always be supportive of the cast and always root for the franchise to be successful, but that there was no chance I would return. Vin's recent public post was an example of his manipulation. I didn't like that he brought up his children in the post, as well as Paul Walker's death. Leave them out of it. We had spoken months ago about this and came to a clear understanding."
Also Read: Elon Musk Vs Mark Zuckerberg Fight: UFC President Dana White Confirms Ticket Price, Location, And Revenue Sharing Model For "Battle Of Billionaires"
Why Did Dwayne Agree To Come Back To The Franchise?
This franchise's commercial peaks in the 2010s were closely linked to Luke Hobbs, the hard-charging, butt-kicking super cop played by The Rock, who added value to the series. Simply said, the sitcom is more well-liked when The Rock is a part of the cast than when he isn't.
Fast Five went from being a B-level street-race break-into series to an A-level blockbuster franchise in 2011 and a $620 million global box office haul.
In the summer of 2013, 'Fast & Furious 6' made $788 million. 'Furious 7' made a staggering $353 million domestically and $1.52 billion globally.
In 2019, Dwayne was featured in Fast & Furious Presents: 'Hobbs & Shaw' and it earned $760 million globally, standing as the eleventh-highest-grossing movie of 2019.
The movies of Dwayne after this were fewer hits and noble flops and that might be the reason why he has returned to the Fast & Furious franchise, to keep himself among the highest paid actor in the industry.
Read More: Elon Musk Confirms Optimus Robot's Genetically Engineered Cat Girl Version