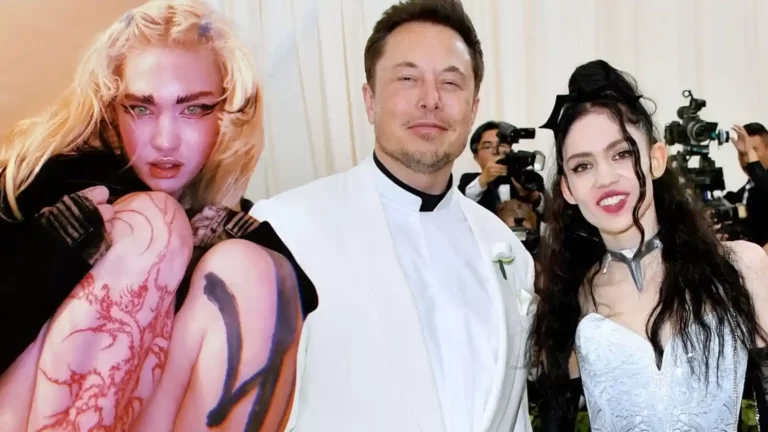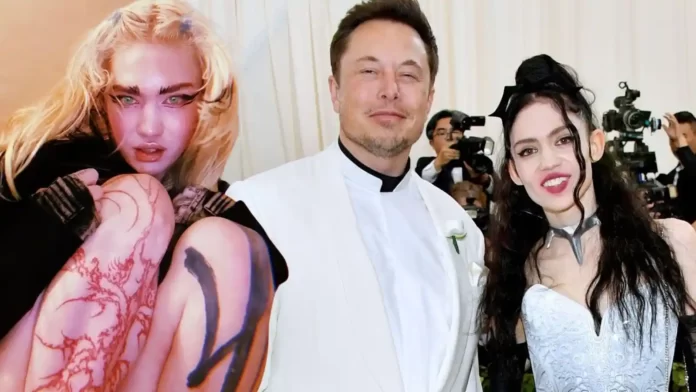 Elon Musk's ex-girlfriend and baby mama, Grimes, has expanded her collection of captivating "alien scars." The 35-year-old musician, known as Claire Boucher, proudly displayed her new white ink tattoo in a new Instagram selfie.
Referring to them as her "alien scars," the tattoo features a phrase in an otherworldly language. To complement her new ink, Grimes sported a striking makeup look, emphasizing her cheeks with a generous application of blush. Completing the artistic aesthetic, she wore light green contact lenses, adding an ethereal touch to her post.
Related: "It's Not Right, I Will Not Destroy…" Why Did Elon Musk Leave ChatGPT Owner OpenaAI, After Founding The Company?
Grimes' New Scary "Alien Scar" Tattoos
Situated just below her collarbone, these new "alien scars" represent Grimes' closest venture to date into the realm of white ink face tattoos. Last fall, she had expressed serious consideration for such a tattoo, making this current addition all the more significant.
In addition to showcasing her tattoo, the star utilized the selfie to promote her latest song, "Welcome to the Opera," a collaboration with artist Anyma. Furthermore, Grimes shared another snapshot on Instagram, featuring her freshly inked tattoo alongside a recently acquired red ink leg piece.
While the collarbone tattoo represents Grimes' latest venture into white ink, it is not her first. In 2021, she unveiled an expansive white ink back tattoo, affectionately referring to it as her "beautiful alien scars."
Tattoos aren't the only form of body modification that pique the interest of the "Genesis" singer. In the past year, she expressed curiosity about "elf ear mods," a desire that drew criticism from her ex-partner Elon Musk, who openly expressed his disapproval on Twitter.
Also Read: Elon Musk Calls Out George Soros For Bribing NYC District Attorney And Loses $13 Billion As Soros Puts A Hit On Tesla
Elon Musk And Grimes' Relationship
Elon and Grimes have two young children together. They have a son X Æ A-Xii (nicknamed X), and daughter Exa Dark Sideræl Musk (nicknamed Y). The ex-couple first appeared together at Met Gala 2018 red carpet event. They dated for about three years before their split in September 2011.
The breakup was mutual and the reason for their split, as stated by Musk himself, was their busy schedule. Musk was busy with his commitment to Tesla and SpaceX which made him travel often to overseas or mostly stay in Texas. On the other hand, Grimes was always in LA because of her artistic career. In the end, they both decided to go their separate ways but are raising their children together.
Read More: Elon Musk: Journey From A Kid In Pretoria To World's Richest Man