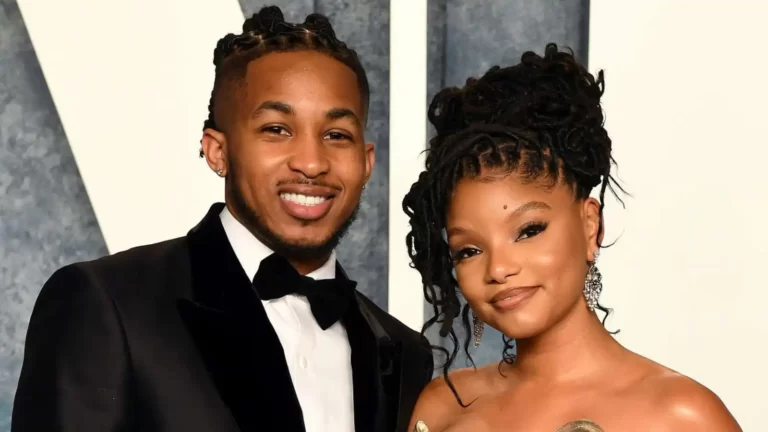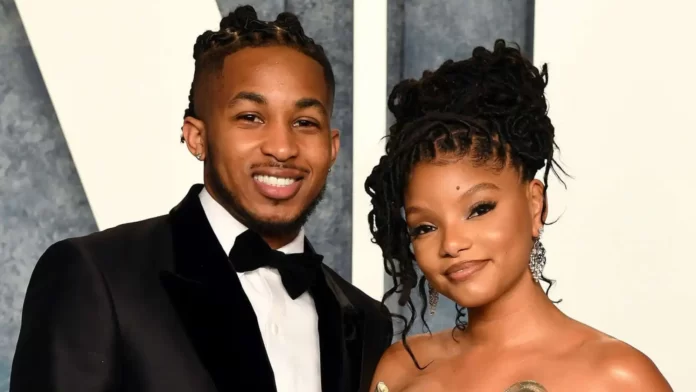 New age fairy tale it is. The couple, Halle Bailey and DDG have been dating for more than a year now and are so proud of each other.
Halle Bailey and DDG have expressed their love on the small screen in addition to their PDA. Halle appeared in DDG's music video for 'If I Want You' in August 2022, and the two were featured kissing.
Halle Bailey And DDG
An American singer and actress, Halle Bailey was born on 27 March 2000, in Atlanta, US. She has an elder sister, Chloe Bailey and they together are part of 'Chloe x Halle', from where they got their fame. 'The Kids Are Alright' (2018) and 'Ungodly Hour' (2020) are the albums released by Chloe x Halle.
Apart from singing, Halle was already starred in the movie, 'Last Holiday' (2006), and the TV series 'Grown-ish' (2018 –2021). She is now starring as 'Ariel' in the upcoming movie 'The Little Mermaid.'
An American singer, rapper, songwriter, and YouTuber, DDG or Darryl Dwayne Granberry Jr, was born on 10 October 1977 in Pontiac, US. He is professionally known as PontiacMadeDDG or DDG.
He started making videos like Vlogs on Youtube in 2014 and slowly developed into gaming, and pranks with 10.3 million or more subscribers. He dropped out of college to concentrate on his musical career and moved to Hollywood, California. In 2020, he has his own record label, 'Zooted Music.'
Also Read: "It Gets Worse": Tyrese Gibson And Paul Walker Slept With The Same 'Fast and Furious' Stunt Double
New Age Love Story
Halle said "Yes. For sure I am" when asked if she loves the rapper in Essence's 2022 cover story, and discussed how she and DDG originally met by stating that she had been "a fan" of the rapper and Youtuber "for years" prior to his getting into her DMs.
Halle told Essence magazine, "I grew up being on YouTube and would always see the young Black creators and was constantly inspired by them. He was one of them," and added "I completely forgot about him. But then I saw that he was dropping music, and I really gravitated toward this one song. Coincidentally he messaged me — and the rest is history."
Halle and DDG made their relationship public on Instagram in March 2022, when the rapper shared a birthday greeting for Halle, after igniting romance rumors in January 2022.
In November 2022, at The Breakfast Club, he bragged to the hosts about his relationship and said, "I've never been with nobody that's like really motivated me like [Bailey] do. I'm seeing different s**t. I ain't really been around this type of s**t before, so it's like, she's bringing me around s**t that I ain't really—you know what I'm saying? 'Oh, this is crazy. This is dope.' You know what I mean?" and he added, "I was my own person before her, but in a way, put me on to different s**t. That's dope because I'm usually the one putting motherf**kers on."
The couple made their first red carpet premiere as a pair at the 'BET Awards' in June 2022. Since then, the two have been seen by the public several times, notably at the 'WACO Wearable Art Gala' in 2022, the 'Vanity Fair Oscars' afterparty in March 2023, and 'Milan Fashion Week' in 2023.
Read More: How Did Eva Mendes And Ryan Gosling Meet? Love Story Explained