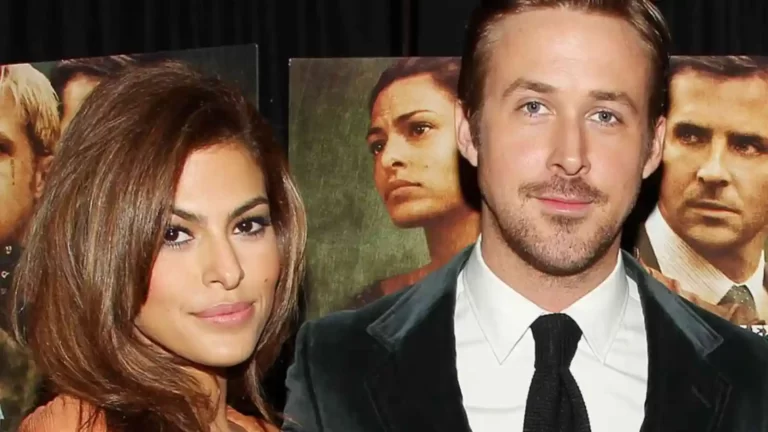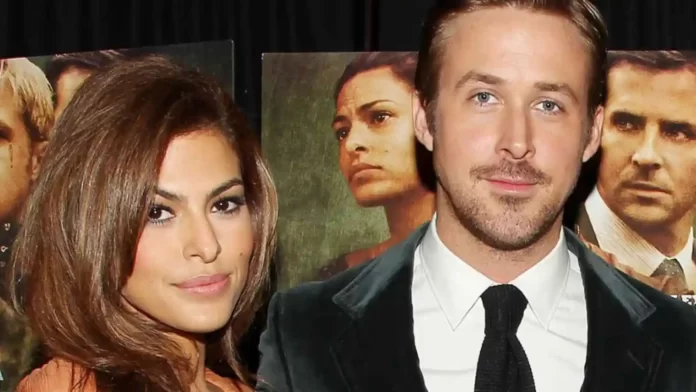 It's been ten years since this couple met each other. Ryan Gosling and Eva Mendes are a beautiful pair who praised each other from the hearts and have held hands since 2011.
Ryan always kept his personal life private. In an interview with Hello! Ryan stated, "I know that I'm with the person I'm supposed to be with, That she's Eva Mendes. There's nothing else I'm looking for."
Ryan Gosling and Eva Mendes
Ryan Gosling was born, on November 12th, 1980 in London, Canada. In 2004, Gosling had the dubious accolade of being voted one of People Magazine's 50 Sexiest Bachelors after making an appearance in 'The Notebook' (2004). He is also famous for his movie, 'La La Land' (2016). He is now starring as Ken in the 2023 upcoming 'Barbie' movie.
American actress, model, and entrepreneur Eva Mendes was born on March 5, 1974, in Miami, Florida, USA. Late in the 1990s, she started acting. In movies like All About the Benjamins (2002), 2 Fast 2 Furious (2003), Ghost Rider (2007), We Own the Night (2007), Stuck on You (2003), Hitch (2005), and The Other Guys, Mendes (2010). She served as the brand's creative director for CIRCA Beauty, a beauty brand available only at Walgreens, started in 2015.
Also Read: Adele To Extend Her Las Vegas Residency
Love Story Explained
On August 2011, Ryan Gosling and Eva Mendes met in the shooting area of their first movie together, 'The Place Beyond the Pines' in which they both played the love interests of each other.
After they got along on the set of the movie, The Place Beyond the Pines, C went on a date to Disneyland's California Adventure Park on September 7, 2011. The couple enjoyed their rides, games, and food together.
On October 17, 2011, Ryan and Eva were caught kissing while they were taking their dogs on a run in Hollywood. The couple didn't make any official announcement till then but their kissing in public or PDA made it obvious.
On November 2011, Ryan and Eva celebrated their first Thanksgiving together in Paris. Ryan traveled all the way to Paris to meet Eva. The couple was even spotted enjoying their dining near the Eiffel Tower.
On December 2011, the couple celebrated Christmas together by starring in Funny or Die's Drunk History Christmas and their New Year (2012) in Manhattan's Bowery Hotel, celebrating with a New Year's kiss. The next day couple along with Ryan's mother, Donna watched a movie in the theatre.
On September 7, 2012, the couple wasn't officially public so they maintained a professional relationship on the Toronto International Film Festival red carpet to promote their movie. Later, Mendes to Kelly Clarkson, in an interview, stated, "That's literally me going, 'I'm not in love with him. What? I'm not in love.' 'Cause we were trying to be very professional."
On the set of Lost River, which Gosling scripted, directed, and featured Mendes, the two reconnected. The bond between a single mother and her son, who are attempting to survive in the midst of an economic crisis, is the main subject of the movie, and it's almost biographical for Ryan. Ryan said, "She hates credit and she'll even be mad that I'm giving her that credit. But she was very helpful in so many ways."
On September 12, 2014, the couple together welcomed their first child, daughter Esmeralda Amada Gosling and later Mendes opened up stating, "I was lucky enough to work my bum off for 20 years. I never wanted babies before until I fell in love with Ryan, and it kind of worked out to where I was 40 and having my first baby."
On April 29, 2016, the couple together welcomed their second daughter, Amada Lee Gosling, named after Eva's grandmother.
In 2020, Mendes said that Ryan is an amazing chef and baker but she is not so good at cooking. In October, she stated, "Rather be home with my man than anywhere else in the world," that she is happy at home with her husband and two daughters.
Read More: Selena Gomez and Zayn Malik Go out for dinner together, spark dating rumours