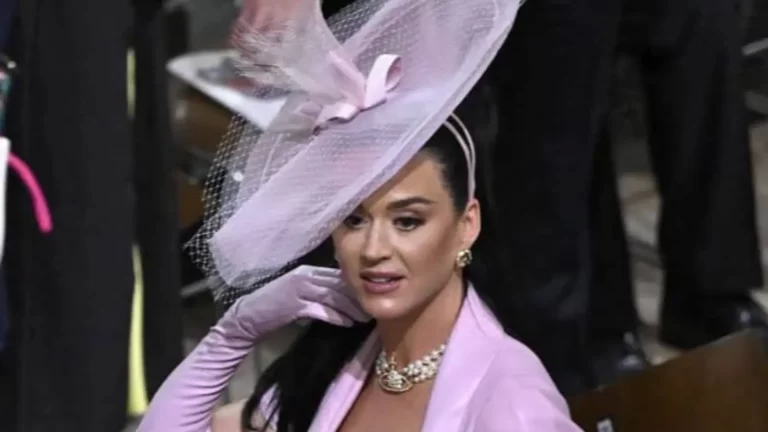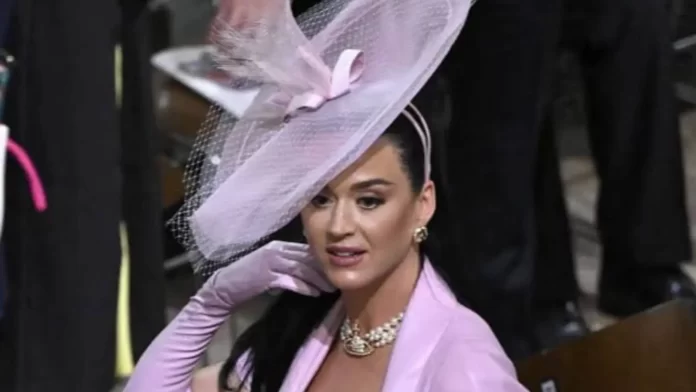 The prestigious coronation ceremony of King Charles III took place on 6th May 2023. Many notable celebrities from across the globe were invited to witness the event live. And one such celebrity guest was the Hollywood diva pop star, Katy Perry.
But she had to face some hurdles during the royal ceremony which turned out to be a hilarious misshapen for the star. This article is an examination of what truly transpired with Katy Perry at the coronation.
Why Did Katy Perry Have Difficulty In Finding Her Seat At The Coronation?
While attending the historical royal event, all the attending guests are assigned specific seats by the organizing officials to witness the coronation without any difficulty. On the coronation day of Charles III, a media outlet captured a video of Katy Perry trying to find her assigned seat.
In the video, the pop star was seen in a beautiful and sophisticated lavender outfit with a matching massive hat on her head. Katy was going up and down for some time in the crowded aisles of guests to spot a seat with her name in Westminster Abbey.
The possible reason for such a struggle in finding her seat might be the large hat done by Perry for the occasion. The hat half covered Katy's range of vision with its fabric which might have led the singer to miss spotting her name on the seat.
All's well that ends well. But not for Perry on a historic day. Slowly, the hilarious search for a seat by Katy led to another blunder for the star as she was captured by paparazzi and national news networks stumbling while coming out from the coronation ceremony.
Also Read: "Lawsuit Time": Elon Musk Is Dragging Microsoft To Court For Illegal Use Of Twitter Tech
Twitter's Hilarious Response To The Struggles Of The Singer
With two humane mistakes, Katy Perry was soon trending all over Twitter as a meme stock for viewers on the platform.
One fan sarcastically tweeted on the video of Katy Perry 'Me as a kid going aisle to aisle after getting lost in the grocery store'.
Other one commented 'The way she's trying to look for her seat with that hat, it's adorable and funny at the same time'.
Many agreed with these comments and found it all hilarious. While others were being mean and trolling the pop star with tweets like 'Meanwhile, Katy Perry is still wandering around trying to find her seat'.
Hence, Katy took matters into her own hands and came back with a savage reply to all the trollers – 'Don't worry guys, I found my seat'.
And just like that, the diva shut the mean commenters from dragging the matter any further. Instead, she gave a dazzling and exquisite performance in the coronation concert held on 7th May that took place inside Windsor Castle.
Read More: How Do People Get Invited To Met Gala And How Much Does A Ticket Cost?