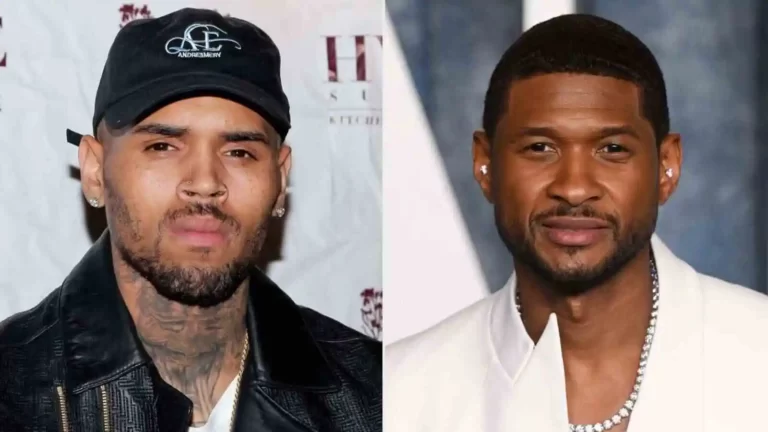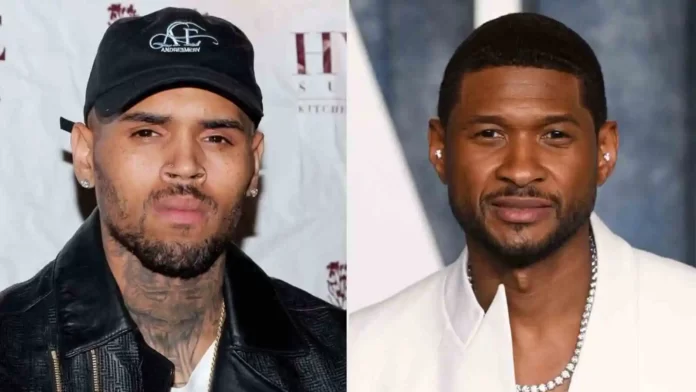 There are chances it might be a love triangle or this is how friendship between singers might work. The singers Chris Brown and Usher got into a fight over another female singer at the birthday party of Chris Brown.
Before the report of the dispute broke, both men had a close bond of companionship. Continue reading to know why Chris Brown and Usher got into a fight.
Chris Brown's Party
Chris Brown became well-known as a result of the success of his songs – Run It, Look at Me Now, Loyal, as well as other songs. Recently, he had thrown a wild birthday party on his 34th birthday in Las Vegas to celebrate his birthday along with close friends and celebrities.
The party included the singers Usher, his closest pal and well-known for his songs – Superstar, Lovers, Friends, Love in this Club and Teyana Taylor too, as for her, she is a GOOD Music label-signed singer-songwriter-actress-choreographer-director-model.
Initially, everything was fine at Chris Brown's birthday party. The two singers, along with the other pals and celebrities, were having fun and enjoying the party. Then it all started eventually.
As the party started in the evening, it was filled with vibes and fun. After the hours passed partying and it was early morning when the singers got into that fight.
At first, there were just arguments and it got heated up and eventually blasted into a fight and ended up with bloodshed and a lot of media attention. The reason why they fought is over another female singer named Teyana Taylor who was also present at the party.
Why Did The Singers Fight?
According to the eyewitnesses TMZ, it was what happened at Chris Brown's party. Chris Brown tried to talk to Teyana Taylor and she, for some reason which is unknown, avoided him. It pissed off Chris Brown.
The pissed-off and intoxicated Chris started to yell at Teyana. During that time, Usher came into the scene and tried to calm Chris down and keep things off the attention but failed.
The already pissed-off Chris got pissed and started to curse Usher and Teyana. The situation got heated up and Chris started to fixate on Usher with more anger.
Then he and his crew left the party. Eventually, Usher also went after Chris. It seems that they all were in a face-face situation behind some chartered buses. Later, Usher was spotted with a blood-dropping broken nose.
It seems that the fight took place due to Usher trying to calm Chris down when he was already intoxicated and also pissed off by Teyana Taylor.
After this fight and its media attention, none of the singers seems to acknowledge what happened or comment on the already-out news.
Read More: Megan Fox And Machine Gun Kelly Relationship Timeline