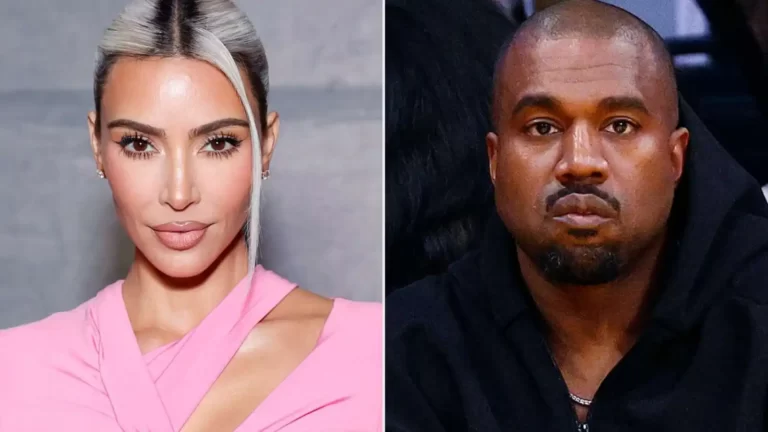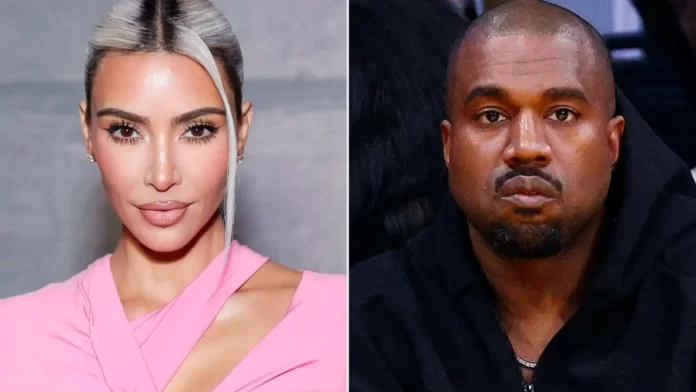 In 2021, after 7 blissful years of their marriage, Kim Kardashian and her husband Kanye West decided to end their relationship. The couple got their divorce finalized in November 2022.
Well, it's normal to face difficulty in trying to move on from your past relationships and partners, and it seems that the SKIMS founder is going through something very similar now that ex-husband Kanye West has a new wife.
How Does Kim Kardashian Feel About The Changes In Kanye After His Second Marriage?
Rapper and YEEZY founder Kanye West, reportedly, got married to his second wife, Australian model Bianca Censori in a private ceremony, weeks after finalizing his divorce from American Socialite Kim Kardashian.
Kanye and his wife Bianca, who works as the Head of Architecture at YEEZY, have been frequently seen out in public, holding hands and being all lovey-dovey. This seems to disturb ex-wife Kim as she sees a more "stable" version of Kanye when he's with Bianca.
In an interview with The Mirror US, a sex and couple therapist at Exclusiva Couples Retreats, Kendra Capalbo explained, "It might be difficult for Kim to see Bianca receiving the version of Kanye that she had expressed a desire to have back – a more stable version. Kim has publicly acknowledged the challenges and emotional turmoil of the last few years of their relationship, and she might feel envious that Bianca seems to be experiencing a more balanced side of Kanye, similar to the person Kim initially fell in love with."
She further said, "If Kim has hints of a savior complex, which is plausible considering her past comments about being his 'clean up crew' throughout their relationship, it might be difficult for her to witness someone else seemingly becoming a better match for Kanye."
Also Read: Kim Kardashian Purchased The Attallah Cross Pendant Worn By Princess Diana
Does Kim Feel Threatened By Kanye's Wife Bianca's Bond With Daughter North?
It looks like Kim feels threatened by Bianca as the latter is growing closer to Kim and Kanye's daughter North West. Explaining this, therapist Kendra Capalbo said, "It can be incredibly challenging for a biological parent to witness their children developing a connection with a stepparent."
She further said, "While most may express a desire for their children to be surrounded by
positive influences, feelings of jealousy are natural and likely play a part in Kim's emotions.
Despite her intellectual understanding that it's beneficial for her children to have a good
relationship with their stepmother, she may also feel threatened by this bond."
She added, "In today's age of social media, even for the average person, a biological parent is more likely to come across happy photos of their ex and their children with the new partner. In Kim's case, where everything is heavily publicized, this experience is amplified to an unimaginable level."

Read More: Kevin Gates Net Worth 2023: How Much Is The American Rapper Worth Right Now?