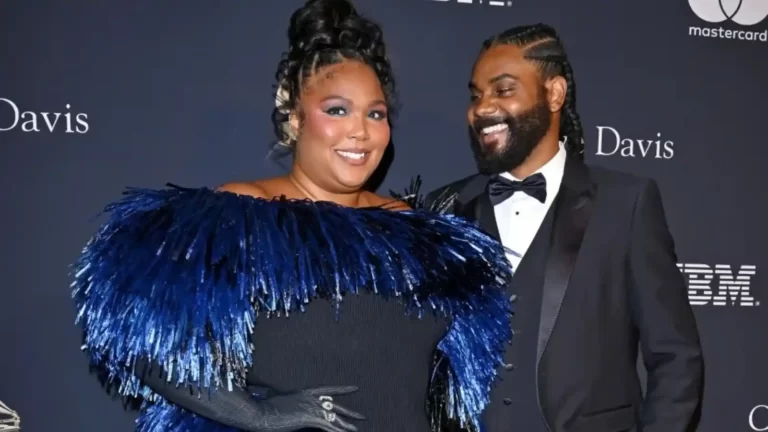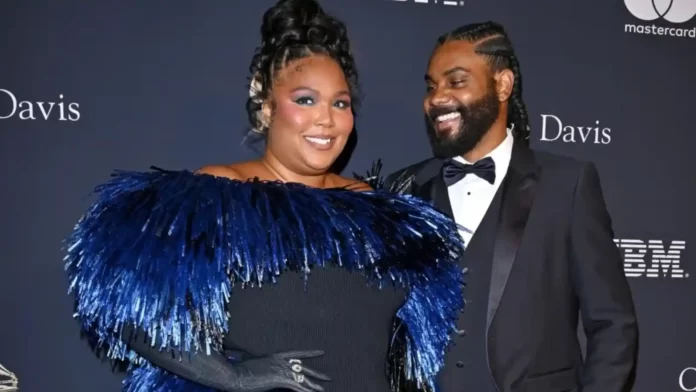 It's no wonder it all started in 'Wonderland.' The couple was completely private initially so it's been cloudy to detect when they started dating. In October 2022, Lizza told Vanity Fair that, "I've known him for over six years. He's everything. We're just in love. And that's it."
Lizzo and her Boyfriend Myke Wright after going public dating, are being partially private about their romance. Continue reading to know about their journey on romance and hardships.
Lizzo and Her Boyfriend Myke Wright
Lizzo or Melissa Vivian Jefferson is now officially dating Myke Wright, who is an actor, stand-up comedian, and TV host. The duo has been together for a year now as they went public in April 2022.
It is unknown when they actually started dating as she had known him for six years according to her 2022 interview with Vanity Fair. There are chances that the couple kept it out of the spotlight till they were sure of each other or for any other reason.
The sweet couple met each other for the first time in MTV's 'Wonderland' in 2016, as they were working together as hosts for the show.
In March 2022, it is rumored that Lizzo and Myke were dating after they have been photographed kissing and cuddling.
In April 2022, at an interview on SiriusXM's Radio Andy, Lizzo said, "If you have the right person, no, not at all. [Fame is] not even a factor," confirming that she is dating someone who doesn't care about her fame but loves her for who she is.
After the sparkling rumors, the couple made their first red carpet-debut together in June 2022 and entered the spotlight.
Lizzo's Commitment Towards Myke
At the Howard Stern Show in 2022, Lizzo explained that they were just friends and co-hosts initially and how eventually she couldn't able to date Myke as she was in her "'I feel unlovable' place, and I still was very much not where I wanted to be career-wise."
She also shared that she is much of a career-first-relationship-second-kinda-person as she always dodged any person who comes to her with love interest despite her interest in them too.
She had never been in serious intimate relationships before as she was putting her career first always.
At The Breakfast Club morning show in July 2022, she shared she feels supported and understood by her friends whom she had been close to before she got fame as they care more about Melissa than Lizzo and that list includes Myke too. It's been difficult for her to make friends after being a popular singer.
The couple are very much committed to their relationship as Lizzo thanked Myke along with her family members during the thank you speech at the Grammy Awards by mentioning Myke as "my man."
Via some interviews, she said they are official and have been together and he is the right man for her, supporting the rumors that are glittering after she was spotted wearing a ring that kinda looks like an engagement ring.
As for now, the couple are happy together and there is no official confirmation or denial about the rumor of Lizzo being engaged to Myke from the singer or actor side.
Also Read: R. Kelly Trapped In The Closet: Is It A Parody And Why Was It Removed From The YouTube?