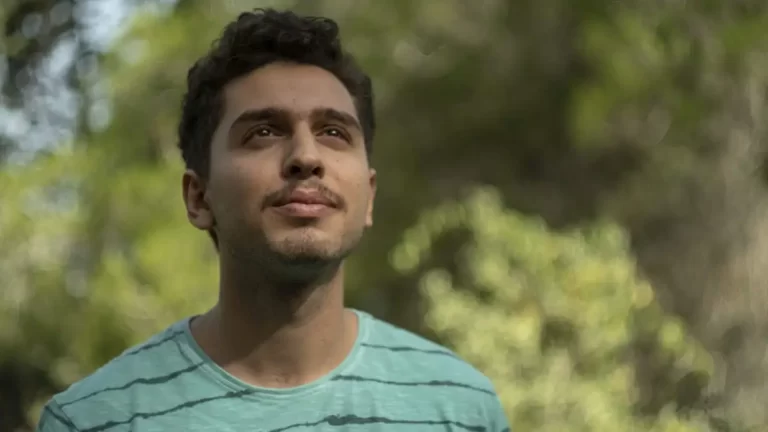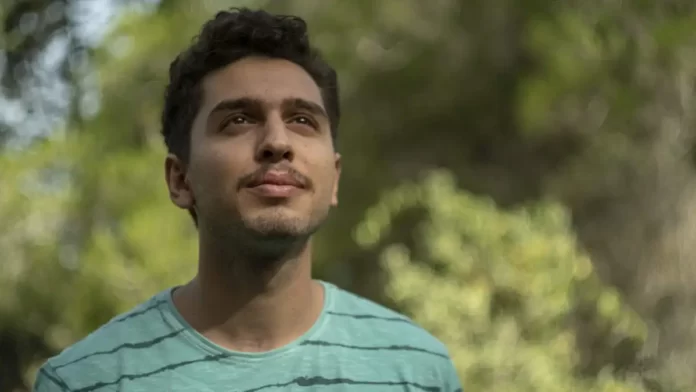 Shadi Mar'i is a 28 years old Israeli-Palestininan actor. Shadi is best known for the portrayal of Walid Al Abed in the Israeli defense drama series 'Fauda' (2015). He is a rising celebrity in Israel and has worked in several plays, Tv-series, and movies. In one of his biggest achievements, He made it to Forbes 30 under 30 young leaders list of Israel.
Israel's Film Industry is growing steadily and many faces of this industry are now growing into world-famous names. Many of them have moved to Hollywood. Like many other Israeli celebrities, he is also interested in music and has performed in various live events with his music band. He wanted to be an actor since his early days in school and he got his breakthrough in 2013. 
Shadi Mar'i Facts
| | |
| --- | --- |
| Birth Place | Jerusalem |
| Birth Date | 17 November, 1994 |
| Age | 28 Years |
| Nationality | Israel |
| Girlfriend | Unknown |
| Net Worth (2023) | $1 Million |
| Occupation | Actor |
| Star Sign | Scorpio |
| Height | 5 Feet 8 Inches |
Early Life
Shadi was born in Jerusalem, Israel on 17 November 1994. At an early age, he joined the acting school, 'Yoram Levinstein', based in Tel Aviv, Israel. In his teenage and school life he went to a drama theater named, 'Beit Lessin Theater' situated in Tel Aviv. He has portrayed himself in several dramas and sketches in the theater. He is from the Mashaad village, near Nazareth, located in Jerusalem, Israel. He has done his high school in Mashaad.
When he was two and a half years old, his family moved to Mashaad village. He liked to play football from a young age and he played in the Maccabi Haifa subsidiary team in Kfar Kana, under the guidance of Zahi Armali. He said, "I have no idea what's going on in the league of Israel but I watch games from the Champions League and the leagues of Europe."
Shadi's Acting Career
He started his career with the 2013 Israeli Film, 'Bethlehem'. He played the role of a young Palestinian who shared his info and intel to the Israeli Secret Service. Shadi has worked in several films in the following years. He rose to fame after his appearance in Israel based defense drama series 'Fauda' in 2015.
'Bethlehem' was nominated at the Academy awards of 2014, In the category of Best Foreign Language Film. After getting his role in his first film he shared his thoughts, "I didn't know anything, I got interested in acting through an after-school theater class. I didn't know about salaries or auditions and when I was picked, I said to myself, oh boy, what have I done. You feel so responsible, it's hard to be in a new role, in a big role, and I had no idea what I was doing."
He did a variety of roles in several films. He has worked in 'The Girl from Oslo' (2021), 'Possessions' (2019), 'April 7, 1980' (2020), 'Juda'(2020), 'Our Boys' (2019), and 'On The Spectrum' (2018). Recently he portrayed Abed Masalcha in Tv-series 'Munich Games' (2022), the series is based on the Munich massacre, which was a heinous terrorist attack on the Israeli Olympic team. He is now an experienced actor after spending a decade in the film industry.
Family, Relationships, And Personal Life
He was born to Labtheina, an English teacher from Nazareth, and Saleh, an engineer from the Mashaad village near Nazareth. Shadi Mar'i also goes by an alternative name Shadi Merhi. He is the eldest amongst his siblings, he has three brothers. His hometown is Jerusalem. He adores animals and currently is a proud parent of two dogs. He loves to spend time in music and he played in various concerts across Israel. His star sign is Scorpio.
He was selected for the Bethlehem through the audition held in his class for students and that's how the film journey begins for him. He worked through many acting circles and was influenced by Hisham Suleiman for acting. His father has died of lung cancer, and sadly he didn't see her actor son on the big screen.
Shadi told in an interview, "My brothers studied medicine and engineering, but I insisted on studying acting, even though it was not accepted because it is customary to say that there is no money in it."
He shared his thoughts on movies, "I mostly draw inspiration from Hollywood and I don't watch TV, nor Israeli movies, I mainly watch foreign movies." A lot of information is yet to reveal about him, currently, his relationship status is unknown.
"I don't think that ethnicity is a barrier when it comes to relationship," he said about relationships. His fans want to know more about him but he keeps a low profile. Some of his personal hobbies are traveling, painting, and music. He is energized by acting since his childhood.
Shadi Mar'i House
He is currently living in an apartment in Tel Aviv. He moved into this apartment after the success of his film 'Bethlehem' (2013). He has been living here for the last seven years.
Political Views Of Shadi Mar'i
Shadi comes from a Palestinian background and he is working in the Israeli film industry. So, people always ask him about his opinion on the conflict between two nations. Talking about this, Shadi said in his first major interview, "The fact that I'm an actor won't make me talk about politics, I made a film, I want the audience to see it, but I don't represent Palestinian Arab society, I don't represent anyone."
"An actor gets a stage, but he shouldn't use it to promote his political agenda. Let him convey what he has to say through the game. Maybe it's an illness of someone I know who wants to talk, but I'm not there yet," Mar'i said on the political issue.
He further added, "I don't think I have a social role. I'm open to everything, I'm ready to have different experiences, to meet people, I don't judge by their background, and I don't want to be judged either. I believe in freedom, Arab society is more traditional and closed, but I don't depend on these things, I'm a very open person."
Shadi Mar'i Net Worth
The exact figure of his net worth is not available in the public domain but some speculations suggest that he is worth around a million dollars. He has no other known business and a big chunk of his earnings are coming from movies, Tv series, and other commercials.
FAQs About Shadi Mar'i
Q.
Is Shadi Mar'i married?
Ans. He is unmarried and his relationship status is unknown.
Q. Where Does Shadi Mar'i live?
Ans. He lives in Tel Aviv, Israel.
Q. What is Shadi Mar'i famous for?
Ans. He is an actor and best known for 'Fauda'.
Q. When is the birthday of Shadi Mar'i?
Ans. His birthday is on 17 November 1994
Q. What is Shadi Mar'i Height?
Ans. He is 5' 8'' tall.
Read More: Inbar Lavi – Husband, Family, Kids, Career, House, And Net Worth