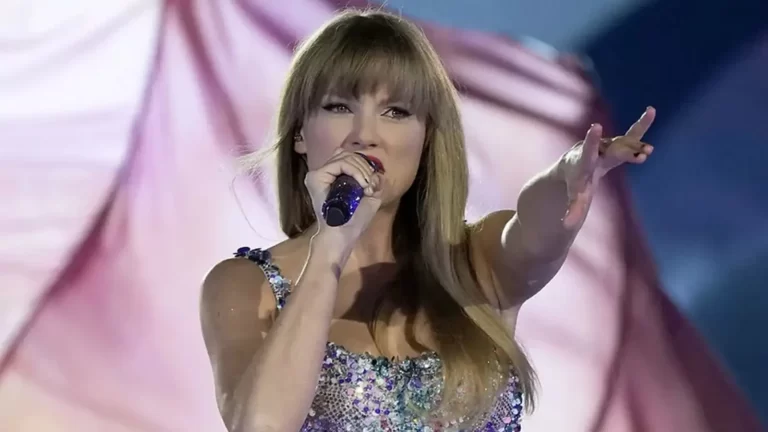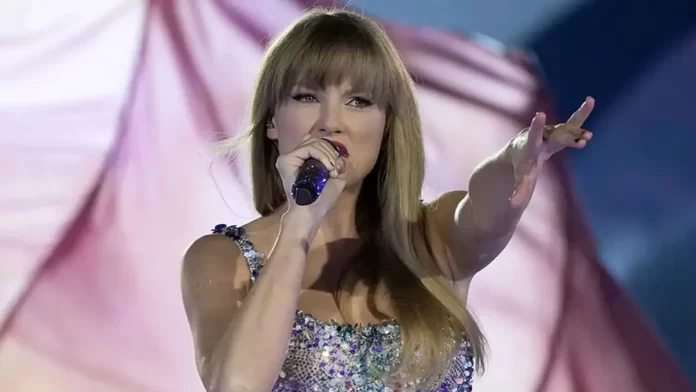 Born in 1989, Taylor Swift is a globally renowned singer-songwriter who has redefined pop
culture. She writes heartfelt songs that people can relate to, her lyrics are personal and
meaningful. With numerous awards and record-breaking albums, she continues to make a
lasting impact on the music industry.
Taylor is currently on her Eras Tour, showcasing her musical journey. This tour takes fans
through her various eras, from her first album to the most recent one. On last Friday, while
performing in Cincinnati, Ohio the 33-year-old singer faced a stage malfunction.
Taylor Swift: What Was The Stage Malfunction?
While finishing up her 'Reputation' segment with the song "Look What You Made Me Do", she stood on the mark onstage where the door would open and she could go backstage to quickly change her costume for the next 'Speak Now' era.
But things didn't go as planned and the door didn't open, even when she stomped on it. Without wasting time, the singer runs towards the door at the end of the stage with the rest of the background dancers. Since there were thousands of people recording her performance, the moment went viral on social media. Taylor can be seen sprinting towards the stage in one of the videos on TikTok, to which she jokingly commented "still Swift af boi".
There have been quite a few funny incidents on the Eras tour, which led to the fans jokingly
calling it the "Errors Tour". One such incident occurred at her Chicago performance, where she swallowed a bug accidentally. Later she joked about the bug being delicious and said "it's totally fine, it's just stupid, is there any chance that none of you saw that? It's fine, it's all…I've swallowed it."
Also Read: Father Of Taylor Swift Kept in the Dark About $15 Million Stake In Her Music Catalog Sale
More About Taylor Swift's Eras Tour
After being named as the biggest Tour of 2023, Taylor Swift's Eras Tour is all set to break the record by reaching $1 billion in sales. With the tickets selling rapidly, it can be said that the Tour has been a monumental success so far. As the Tour has been extended, more dates have been added to the Europe set.
Read More: The Idol Season 2 Release Date, Plot, Cast, Characters, and Everything Else You Need to Know