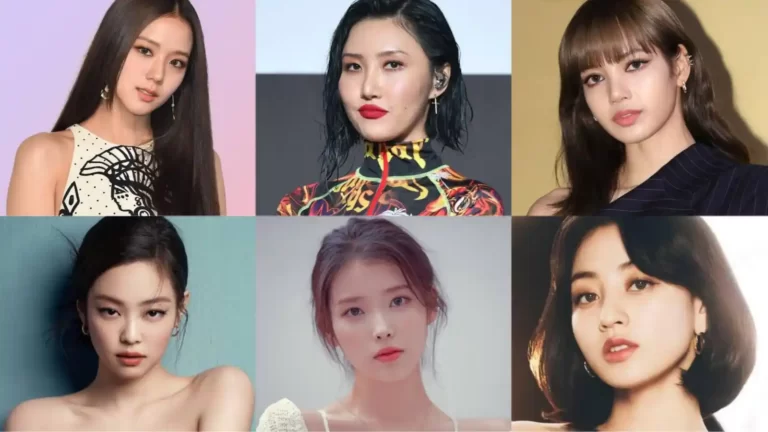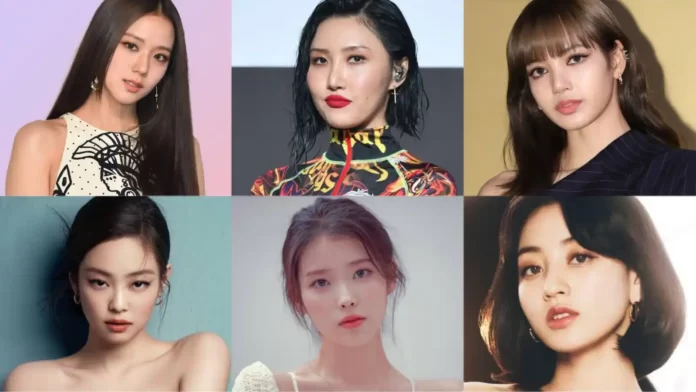 With the global takeover of K-pop in recent years, the idols are ruling over the hearts of their fans. Language is no longer a barrier for K-pop fans to admire and worship their favorite artists or groups.
This article examines some of the most famous and successful female K-pop idols of 2023.
The Most Famous Female K-pop Stars
Lisa
Lalisa Manoban or Lisa is the lead dancer, rapper, and singer in the highly successful girl band in the world – 'BlackPink'. She is originally from Thailand but has made a successful career for herself in the competitive K-pop industry. With energetic and on-point dance moves, applaudable rapping skills, and a cool funky sense of style, Lisa is a beloved and one of the most famous K-pop stars across the globe.
IU
Lee Ji-eun or popularly known by her stage name IU is a prominent Korean singer, songwriter, and actress. The talented idol has several hit songs that ruled over the music charts of Korea for many weeks on end. With five studio albums, many successful singles, and heartfelt and realistic acting skills, IU is the diva of the K-pop industry. She is often called a timeless beauty by her fans.
Jisoo
Kim Ji-soo or Jisoo is the vocalist in the highly successful girl band in the world – 'BlackPink'. She is distinguished from other idols because of her stunning visuals, charming personality, and angelic voice. Apart from being a talented singer, Jisoo is also a notable actress who was the lead in the hit K-drama 'Snowdrop'. With the latest release of her debut solo album 'ME', Jisoo has risen more in prominence among her fans.
Jennie
JennieJennie Kim is the rapper and singer in the highly successful girl band in the world – 'BlackPink'. Apart from being famous as a member of the band, Jennie is also renowned for her acclaimed single 'Solo' released in 2018. With sharp facial features which often look like an animated character, a bold high-pitched voice, and a classic yet hip fashion sense, Jennie is the heartthrob Korean icon for her fans.
Irene
Bae Joo-hyun or popularly called Irene is a talented singer, rapper, and the leader of the prominent Korean girl group called 'Red Velvet'. She gained massive success and a fan following largely for her singing skills but also as a result of her hidden talent for hosting. She is a well-known host for several Korean reality music shows. Her beauty is also noteworthy as Irene is deemed to be one of the most beautiful idols in Korea.
Also Read: Who Is The Most Famous K-pop Singer Of All Time?
Jihyo
Park Ji-hyo is a vocalist, dancer, and the leader of the second most famous Korean girl band at the moment – 'Twice'. She has an unconventional beauty according to Korean standards with her bright big eyes and fuller cheeks that make her look remarkably adorable and beautiful. She is famous also for her bold and confident personality and chic fashion choices.
Rose
Rose is a dancer and singer in the number one girl group in the world – 'BlackPink'. The notable and fun fact about this gorgeous idol is that she has two 'Guinness World Records' to her name – one for being the number one streamed artist on Youtube and the other for most-viewed YouTube music video by a K-pop soloist in 24 hours. Rose is also famous for her adorable babylike facial features and humorous yet shy personality.
Sunmi
Lee Sun-mi or Sunmi is a popular and talented singer, songwriter, dancer, and record producer in Korea. She kickstarted her career as a member of the Korean girl band called 'Wonder Girls'. Later, she carved her music journey as a highly successful soloist. Sunmi is popular among people across the globe for her unconventional and relatable lyrics and stunning music videos. She also has an elongated jaw that makes her facial features sharp and attractive.
Bae Suzy
Bae Su-ji or Suzy is one of the most beautiful female artists in Korea of her generation. She is a prominent singer and an acclaimed actress with a highly successful career in the industry. She is well-known for being a former member of the popular Korean girl group – 'Miss A'. Suzy is a beloved idol for her soulful vocals, incredible visuals, and on-point acting skills.
Hwasa
Ahn Hye-jin or popularly known by her stage name Hwasa is a renowned name in the K-pop industry. She is an acclaimed singer, rapper, dancer, and media personality. She is best known for being a member of the successful Korean girl group called 'Mamamoo'. Apart from being a member of the band, Hwasa is also famous for her solo projects. The distinguishing aspect of the stunning idol is her rebellious personality, bold music pieces, hot and sexy physique, and ensembles.
These are some of the famous female K-pop idols at the moment.