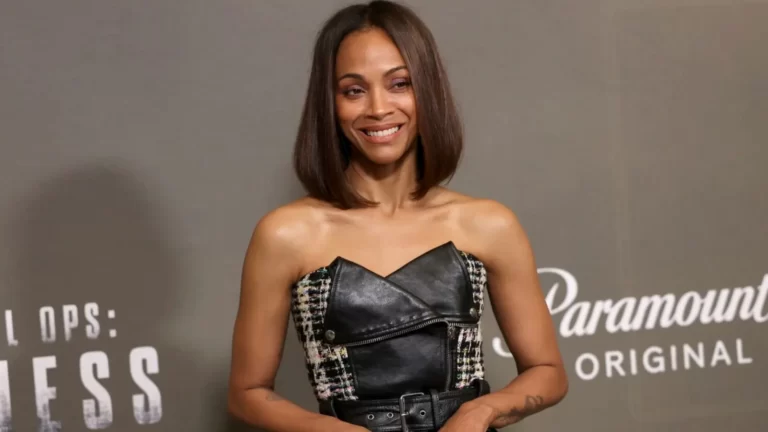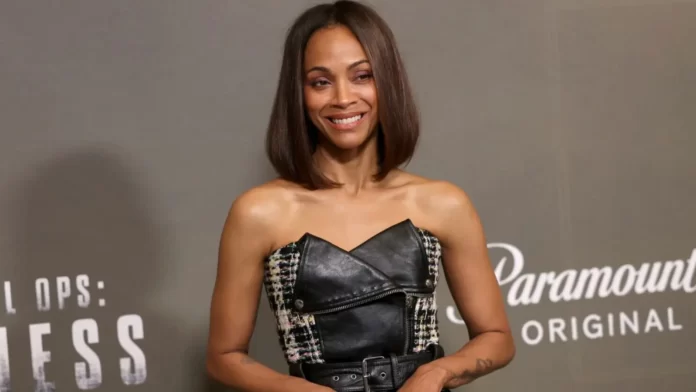 American actress Zoe Saldana is known for delivering spectacular performances throughout her acting career. Roles such as Gamora in the Marvel series and Neytiri in the Avatar Franchise have defined her career. Zoe keeps proving to the world how impeccable of an actor she is.
It was quite a surprise when she passed on the role of Joe in Taylor Sheridan's new series, "Special OPs: Lioness". The character of Joe is a CIA operative who goes undercover to befriend women who are targets of terrorist groups. Zoe reveals how she got back on a call with Sheridan regarding the role, even after she had rejected it.
Zoe Narrates On Why She Initially Rejected Lioness
The Marvel actor sat down for an interview with Entertainment Weekly earlier this week. She went ahead to reveal the story behind her journey in the series. The actor stated that initially when the director called her back in 2020, she was not in a position to take up the role. She confessed that the thought of starting a multi-seasonal show was hard to grasp and digest. Especially, when the world was about to end.
However, Zoe reached out to Taylor after a year, following the script reading session. She proclaimed that it was such an interesting read and that the script got her hooked. "It was so thrilling, you couldn't put it down," Said Zoe.
Zoe said that women can also go under that radar and carry out undercover missions. They could be someone's date, someone's friend. Or even, befriend other women to carry out their jobs. The Avatar actor proceeded to state that this role was her first one that did not require physical growth. The preparation required was that of an emotional one and not physical."It was more of a psychological journey for Joe and I wanted to experience that." said Zoe.
Saldana Praises Director Of The Movie, Taylor Sheridan
Zoe continued to praise the writing and artistic skills of director Taylor Sheridan. She told, "Taylor has incredible writing and his monologues are quite powerful. Up until this project, I didn't believe that I can do that,". She also revealed that she is dyslexic and that her first language is not English. Revealing that she has to look at the language from different angles and work harder on her lines.
Zoe has completed the shooting of season 1 and could not hold back her excitement for the second season.  "I can't wait for season 2 because I got the itch! It's quite fun," said Zoe.
The first two episodes of the series "Special Ops: Lioness" aired on Paramount + on the 23rd of July.