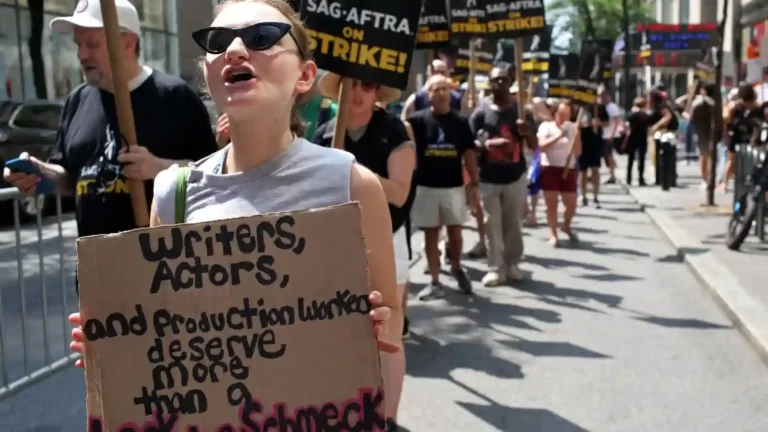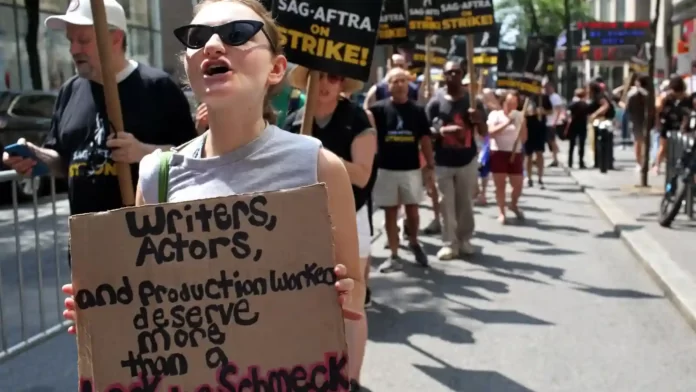 Artificial Intelligence is quite literally taking over the world. And Hollywood is no less of a victim to this clever play of AI. Due to this sudden surge of Artificial Intelligence, many creative fields are finding it difficult to cope. One such field is the writers and artists who work in movies, TV, and Dramas. Protesting against this notion of Hollywood companies preferring AI, the writers started picking up their pickets.
Along with the writers, the streets of Hollywood saw a surge of actors as well joining the movement. Now Hollywood cannot function without the two major components required for a movie to come alive. So what is Hollywood's take on this?
AI Takes Over Hollywood
Hollywood went the easy way and opted to hire more Artificial Intelligence -generated tools for their projects. With the unavailability of their human writers, companies have started spending money on robots. Big companies like Netflix, and Disney are investing tremendously huge amounts on AI tools. Many other companies took notes from the two and have started posting AI Job Listings.
Netflix recently posted their job listing for AI. And the salary for a single AI Product Manager is HUGE money. The streaming company is ready to pay $900,000 for one single person. While they are not able to afford to do the same for their naturally talented writers and artists. Actor Rob Delaney bashed Netflix for this decision. He stated that with $900,000 thirty-five families could live a decent life with insurance in this world.
Big companies seem to be forgetting that the major reason for the strike is because of AI. Projects like Stranger Things, Deadpool 3, and other major projects are on halt, due to the strike. With Big companies like Netflix and Disney using AI, it is hard to let the other smaller studios let go of AI.
Why Are People Protesting?
Writers and Actors are on the street almost every day against the unfair treatment by the industry. With the takeover of Artificial Intelligence everywhere, it is not a difficult job for it to take over their jobs as well. However, it is believed that the AI takeover has begun. With studios not backing down from using AI, it won't be a very easy fight for the people on the streets. We never know when the rally is over.
Protection of their rights and themselves, Correct Payment, and Streaming residuals are the basic needs of a person in their workplace. When they are denied it for a long time, it is valid for them to raise their voices against them.
Read : Top 10 Action Movies On Netflix To Watch In 2023