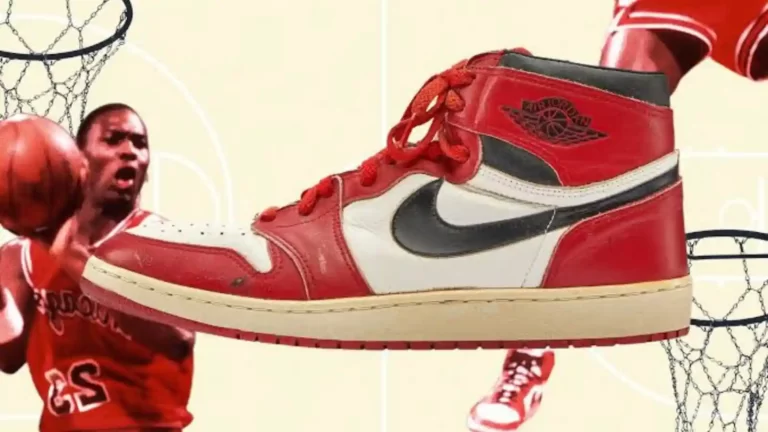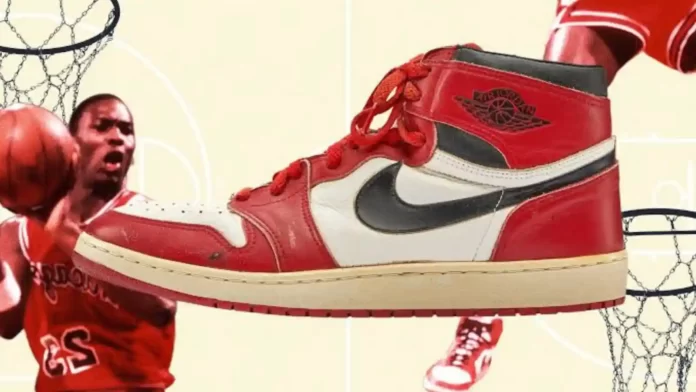 Air Jordan is a very popular line of basketball shoes and athletic gear that is produced by the American shoe corporation – Nike. The first pair of Air Jordan was created for prominent Hall of Fame basketball player Michael Jordan in late 1984. Even four decades later, this particular shoe model has maintained its luxurious popularity among people of all ages and ethnicity.
In this article, we are going to take a look at the popular shoe line – Air Jordan, and the reasons for its high demand and value.
Origin And Evolution Of Air Jordan Shoes
The first-ever pair of Air Jordan was created for Nike by designers Peter Moore, Tinker Hatfield, and Bruce Kilgore in 1984. On April 1, 1985, the new shoes were made available to the general public in the United States of America.
The Air Jordan sneakers are named after its first wearer – Michael Jordan. Michael Jordan and Nike collaborated to produce this shoe line in the 1980s. The estimated profit to be made from the sales of Air Jordan in 1985 was only 3 million USD. However, the sales exceeded way beyond what was speculated and it raised a profit of 126 million USD within a year of release.
The first model of Air Jordan was called Jordan I Royal. The Air Jordan II was made in Italy and of faux lizard skin. Air Jordan III is the first model of this line of sneakers which featured the infamous logo of the Jumpman with a ball. Air Jordan IV was the first model to be released in the global market and outside USA. The latest model of this line was Air Jordan XXXVII which was released in July 2022.
Also Read: Halle Bailey Boyfriend: Who Is 'Little Mermaid' Actress Dating?
Reasons For Such A High Value Of Air Jordan
Over the years, Air Jordan sneakers have evolved not only as sportswear but also as a status symbol of a person. Wearing an Air Jordan reflects the wealth and social standing of its wearer. Ever wonder why is it so?
The first and foremost reason for Air Jordan being so valuable is its association with legendary basketball player – Michael Jordan. Jordan was the first person to ever wear an Air Jordan and his popularity during his prime time in sports led to the massive success of these sneakers.
Another possible reason is the limited availability of Air Jordans. Nike often releases models with limited stocks and this creates a sense of exclusivity. Thus, buyers want to get their hands on a pair of the limited model which leads to an increment in the price and value of these shoes.
Lastly, the luxurious and eye-catching designs of these shoes paired with comfort, quality, and durability add icing to the cake and complete the picture.
All these factors paired together contribute to the rise of the popularity and value of Air Jordans.
Read More: Are Jennifer Lopez And Ben Affleck Heading For A Second Divorce?