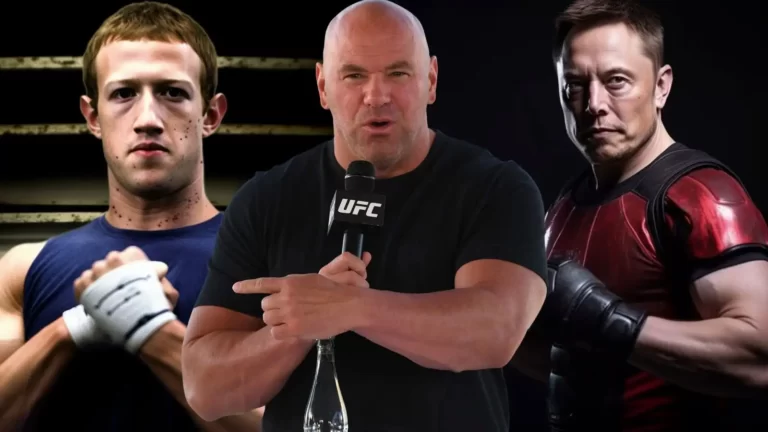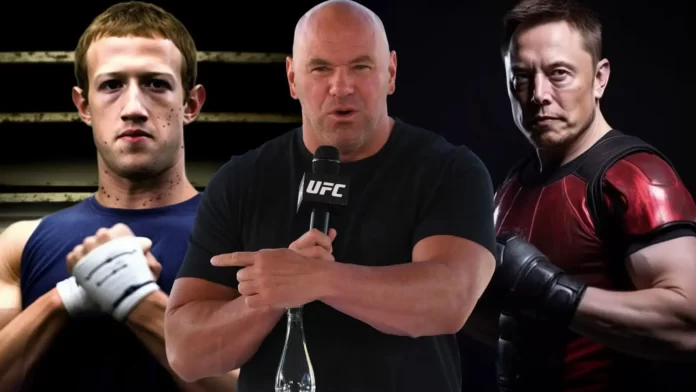 Looks like Elon Musk and Mark Zuckerberg are not joking around when they agreed to fight each other in a UFC-style cage match. Earlier, Elon Musk extended an invitation for a cage fight to Mark on Twitter, and Mark accepted it by uploading an Instagram story asking for the location.
Although it seemed like a joke at first, UFC president Dana White confirmed that he is in touch with both billionaires, and both are dead serious about this fight, which he claimed will be the biggest one-on-one fight in mankind's history.
UFC President Dana White Reveals Details About The Upcoming "Mark Zuckerberg vs Elon Musk" Fight
Regarding the location of the match, Elon Musk confirmed that it will take place in the UFC Arena, the Vegas Octagon, in Las Vegas, United States. As for the date, nothing is confirmed yet, but Dana has confirmed that it will be revealed soon. On the other hand, price and revenue estimates for the fight are in.
Talking about the fight Dana said, "I was talking to both Elon and Mark Last night. Both guys are absolutely dead serious about this. They both want to do it. Mark Zuckerberg called me first and asked, "Is He Serious?" and I said, "I don't know, let me ask him." I asked Elon and he said, "Yeah, I'm dead serious.""
Dana White believes Elon Musk vs Mark Zuckerberg will be the biggest fight ever 😳 pic.twitter.com/OHtITGAJh9

— Happy Punch (@HappyPunchPromo) June 22, 2023
Coming on to the price of tickets for the fight, Dana said it will be a pay-per-view event, and the tickets will start from $100 and can go up to several thousand dollars. As for revenue sharing, Dana revealed that all earnings will be donated to charity, which could amount to hundreds of millions of dollars.
Dana in his continued statement from the video said, "This would be the biggest fight ever in the history of the world. Bigger than anything that's ever been done. It would break all pay-per-view records, these guys would raise, you know, hundreds of millions of dollars for charity and you don't have to be a fight fan to be interested in this fight. Everybody would want to see it."
Also Read: When Elon Musk Found Out China's Former Richest Man Is A Dummy
Who Is The Favorite In The Upcoming Fight?
Elon Musk is obviously a bigger dude, but Mark Zuckerberg is trained in Brazilian Jiu-Jitsu. Last year, he also won the no-gi white belt in the 149-pound division at BJJ Tour Silicon Valley. Mark Zuckerberg has been training in Brazilian jiu-jitsu for about a year under Dave Camarillo, who was once the head Brazilian jiu-jitsu coach for American Kickboxing Academy, mentoring former UFC stars Cain Velasquez, Jon Fitch, and Josh Koscheck, among others.
On the other hand, Elon has never trained in his life. He recently admitted that, apart from lifting his children, he never engages in any physical training. So, obviously, Mark is seemingly the favorite for the upcoming match. Although nothing can be said for certain about the result, as both have unlimited resources at their disposal, even if the fight takes place after 2 or 3 months, it will be enough time for Elon to train for the event.
Elon Musk just needs to sharpen his reflexes and improve his speed, as jiu-jitsu is a grappling art. So, Elon will need to move fast to avoid any submission moves from Mark's side. On the plus side, Elon is bigger and has more muscle, which can benefit him in generating powerful punches and knocking out Mark. Only time will tell who will come out on top, but the excitement for the match is really high among fans on both sides.
Read More: Elon Musk Confirms Optimus Robot's Genetically Engineered Cat Girl Version