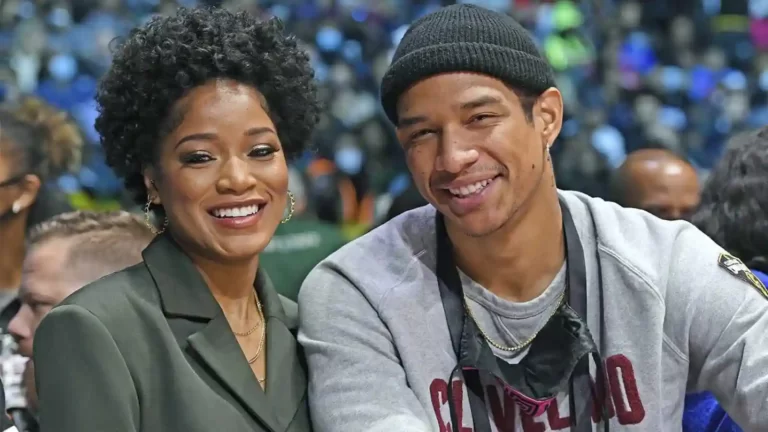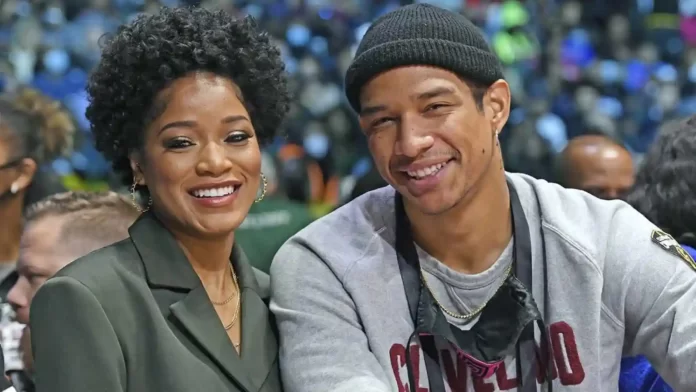 Born in 1993, Keke Palmer is an American Singer and Actor known for her role in movies like Nope (2022), and Alice (2022). She has been in a relationship with Fitness Trainer Darius Jackson since 2021. The couple welcomed their first child, son Leodis in February 2023.
Her boyfriend Darius experiences the public's wrath on social media after he blatantly criticized Keke on her outfit choice for singer Usher's Las Vegas residency show on Wednesday, July 5th.
Fans Support Keke Palmer After Boyfriend's Misogynistic Comment On Twitter
After a video went viral on Twitter, in which the Nope actress can be seen joining Usher on
stage and being serenaded by him with his hit song 'There Goes My Baby', instead of cheering his girlfriend, Darius called her out on her outfit choice by quote-tweeting the video and commenting "It's the outfit tho.. you a mom."
As soon as the comment was made, people on Twitter came out in support of Keke and
criticized Darius for being 'jealous' and 'insecure' of his girlfriend's success. A user responded "Don't date a baddie if you're gonna be this insecure." Another user called him out for publicity shaming Keke, wrote "Why would you bring this to thepublic though? This should be a conversation between the two of you."
Another wrote in support of Keke "So- she's a new mom?? And? She looks SO great and is
having a great time and not even doing too much. Instead of being dope and gassing new
mama having fun, you chose to try and check her with a gossip blog quote, in front of the world? Why did you feel compelled to do such a thing?"
Also Read: What Is Diverticulitis? John Roland Cause Of Death Explained
Darius Posts Second Tweet Defending Himself
And even after all the criticism, Darius had the audaciousness to post a second tweet defending his chauvinist opinions be saying "We live in a generation where a man of the family doesn't want the wife & mother to his kids to showcase booty cheeks to please others & he gets told how much of a hater he is. This is my family & my representation. I have standards & morals to what I believe. I rest my case."
This gets Keke's fans even more riled up, a user wrote "Sir. Imagine pouting about being the man of a family- but trying to embarrass and check your Queen on her outfit while out with the girls at the Usher show. Whew. Yeah, big man energy right there. Real good family leadership you've got going on here."
People mocked him for writing about being 'the man of the family', when Keke's the breadwinner and not even his wife, a user wrote " 'The man of the family' but she's the one putting food on the table?".
Although Palmer didn't publicly comment on the situation, Later she posted a photo thread on Instagram showcasing her gorgeous look for the event, captioning it "I wish I had taken more pictures but we were running late!"
Read More: Dwayne Johnson's Ex-wife Dany Garcia Reveals How WWE Forced The Rock To Lose Weight