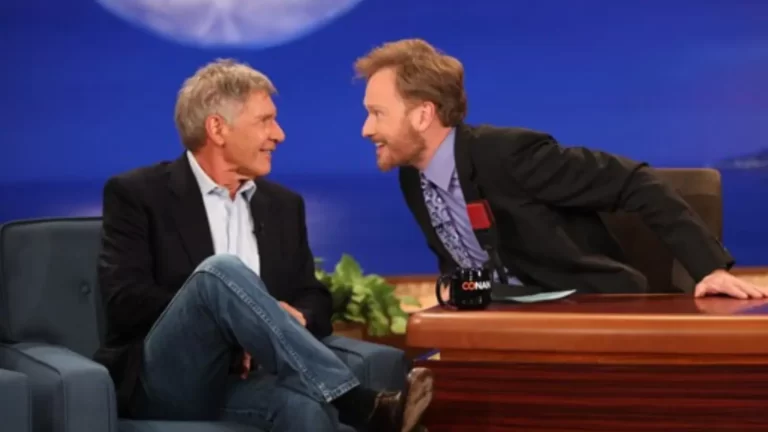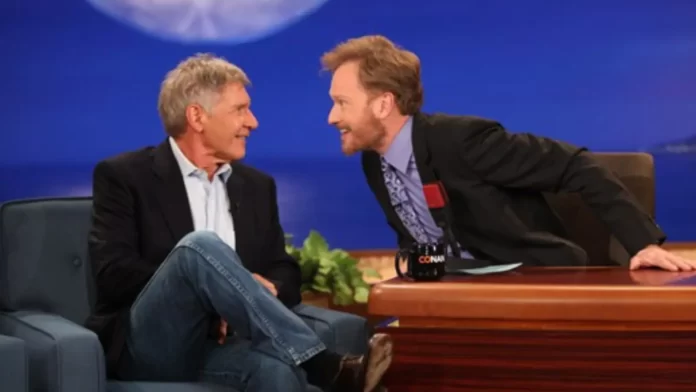 Harrison Ford is an 80-year-old American Actor best known for his iconic roles in movies like Indiana Jones and Star Wars. Recently he appeared on the "Conan O'Brien Needs a Friend" Podcast, where the host Conan was brutally and hilariously roasted by Ford.
Ford Roasts Conan For His 'Han Solo' Notes
During the podcast, the two were talking about Ford's ancestry when O'Brien took help from the notes that he had made before the interview. Conan said "I refer you to this piece of paper right here, That says, 'Born and raised in Chicago to an Irish/German father–'"
In response to this, Ford peeked into the notes and saw 'Han Solo' written on the notes to remind Conan that Ford played Han Solo in Star Wars. To this, Ford said, "Well if that's a quality of your research, and I imagine it is because right there it says 'Harrison Ford' and then you had to write 'Han Solo', You can't fuc**** remember that?"
"No I can't. I can't remember Han Solo, I wrote it down because I heard that you were in some of the 'Star Wars' films, and this was news to me because I've seen those films and I don't exactly think that you 'pop'" Said O'Brien in response.
He further continued, "I'm sorry. But I mean, I remember Chewbecca, I remember the bad guy with the black helmet and then… there's some people."
Ford replied, "How come you're not still on television?" To this Conan replies, "I think it's quite obvious why I'm not still on television."
The rest of the interview goes smoothly with Conan calling Ford a 'hilariously funny' person and that he has always loved having him around, to which the Indiana Jones actor replies in the perfect Harrison Ford style "You guys wrote some great stuff… I don't remember any of it."

Also Read: Harrison Ford Family: Wife, Children, House, And More
More About Harrison Ford

Ford has had a long career in the Film Industry from the last 6 decades. He is best known for his Lead Character as "Dr Henry Walton Indiana Jones" in the popular franchise Indiana Jones. The 5th installment of the movie, "Indiana Jones and the Dial of Destiny" was released in June 2023.
But this is not it, we will soon see him on the big screen again in Captain America: Brave New World (2024).
Read More: Madonna Suffers From Serious Bacterial Infection, Tour Postponed After Singer Gets Hospitalized