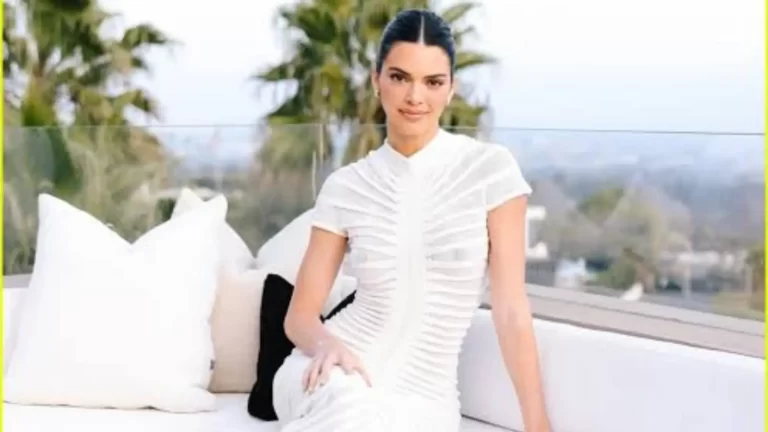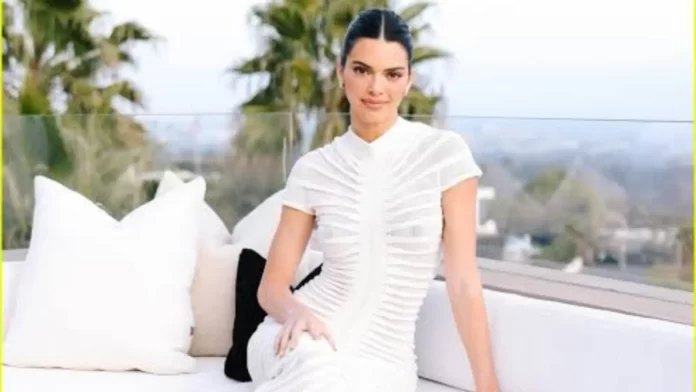 Kendall Nicole Jenner is a famous and gorgeous American supermodel, media personality, and socialite. She is best known for starring in the reality television show 'Keeping Up with the Kardashians'. She has walked for many highly successful fashion designers during the New York, Milan, and Paris fashion weeks.
In this article, we are taking a look at the iconic white skeletal dress done by Kendall Jenner for a Coachella event.
Which Event Did Kendall Jenner Attend At Coachella?
The supermodel Kendall Jenner was one of the many influential and famous names who attended a recent 'Coachella' event hosted by the famous fashion brand – 'Revolve'. The event took place on 13th April 2023, just a few days before the opening weekend of the infamous and hip 'Coachella' festival.
The pre-Coachella event was a dinner party held in the home of 'Revolve's' co-CEO – Michael Mante in Beverly Hills, California. The event is an annual ritual hosted by the brand every year during the Coachella weekend. This year was sort of a double celebration because it is also the twentieth anniversary year of 'Revolve'.
Kendall Jenner was spotted alone at the event. She posed for pictures with many well-known faces of Hollywood like 'Saweetie', 'Shay Mitchell', 'Paris Hilton', and many more.
Also Read: US Lawmakers To Meet With Bob Iger, Tim Cook, Set To Discuss China's Relationship With The Company
Kendall's Infamous White Skeletal Bodycon Look
Kendall Jenner attended the pre-Coachella event wearing a beautiful ruched white bodycon dress by the prominent fashion brand – Alaia. The supermodel looked exquisite in the see-through dress.
Kendall Jenner is a huge fan of the founder of the brand Alaia – the late Azzedine Alaia. She has often been spotted in designs created by the famous clothing brand. The white bodycon dress was another of Alaia's creations made for Kendall Jenner.
The white dress is a midi length that hits right below Kendall's knees and is made of sheer material. The fitted ruched dress elegantly shows off the well-maintained and attractive physique of the supermodel. The bodycon dress has a skeletal illustration to it which makes it even more unique and stunning. The eye-turning detail of the dress is an almost naked look of it through which the boobs of the supermodel can be seen peeking right into the camera.
To finish the look, Kendall did a clean and smooth pulled-back bun hairdo with simple shiny earrings and a pair of strappy sandals by the renowned footwear brand – The Row. Keeping her look simple yet stunning with the intricately detailed dress, Kendall Jenner set an inspirational look with a clean girl aesthetic to be copied by fans all around the globe this summer.
Read More: What Happened To Rich Pyle? Why Was He Fired From 'Hardcore Pawn'?