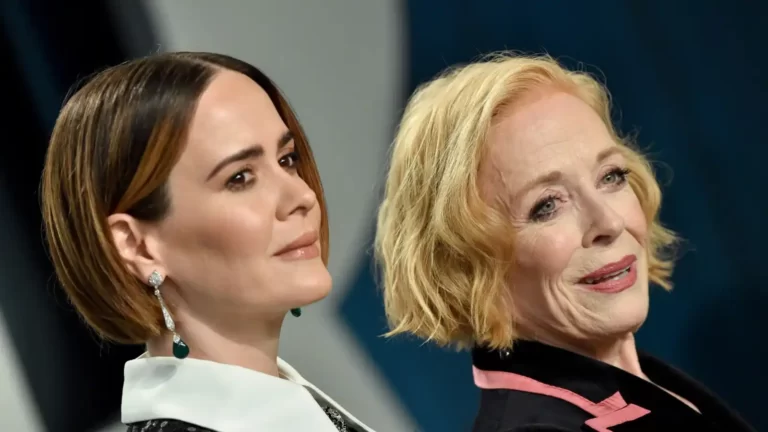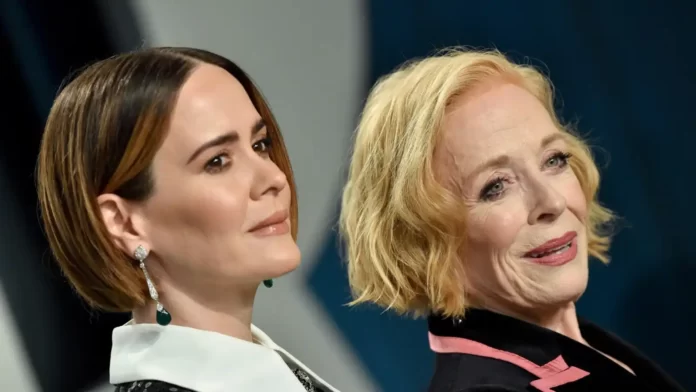 The age difference is nothing when it comes to love, and flirting and naughtiness in love also see no age. Holland Taylor, 75, and Sarah Paulson, 43, proved it by Taylor slipping into her direct messages during the initial part.
Despite having an age difference of more than 30 years Sarah Paulson and Holland Taylor refuses to allow others to question their relationship.
The First Spark Between Holland Taylor And Sarah Paulson
The two originally met at a dinner event in 2005, although Taylor was already in a relationship and Paulson was seeing actress Cherry Jones.
Paulson described Taylor as "the most exquisitely beautiful woman" she had ever seen in a 2016 interview with The New York Times.
In 2015, the actresses ran into each other again years later, and this time they started following each other's profiles on Twitter and messaging.
Going Hand-In-Hand In Public
Paulson discussed the origins of their relationship on 'Watch What Happens' Live With Andy Cohen in January 2019. "It's a long story. We met a very, very long time ago. I was with someone else; she was, too," she said. "We sort of breezed by one another, and then started following each other on Twitter, and then …"
Taylor posted a picture of Paulson in a floor-length gown at what seemed to be a costume fitting on Twitter at the end of November 2015. According to the photos that started the rumors that they were possibly dating.
In a talk with the radio station WNYC, Taylor discussed her romance for the first time, revealing that she was seeing a lady who was much younger than she was. "There's a very big age difference between us which I'm sure shocks a lot of people, and it startles me. But as they say, 'If she dies, she dies,'" Taylor joked.
PEOPLE confirmed that Paulson was the woman Taylor mentioned and that the two were dating, a month later her podcast interview.
Also Read: Is Michael B. Jordan Trying To Side-Line Jonathan Majors From Creed III?
The couple went on a date to catch the Broadway premiere of School of Rock on December 7, 2015, in New York City. They walked the red carpet holding hands and posed for photos together. The couple made their first media appearance together at the occasion.
On January 14, 2016, Paulson wrote a brief yet heartfelt birthday message to Taylor on Twitter in honor of her 73rd birthday, tweeting, "Happiest Birthday to @HollandTaylor my most favorite human… No one is more deeply grateful that you were born than I."
In an interview with The New York Times on March 3, 2016, Sarah Paulson discusses her romance with Holland Taylor in detail.
On December 17, 2020, Holland Taylor posted a nice message and image on Instagram to wish Sarah Paulson, 46th happy birthday by captioning, "Yes, but listen— y'all have no idea," she wrote. "Happy Birthday to my one and only. I'm grateful you were born, @mssarahcatharinepaulson."
Sarah Paulson and Holland Taylor are present at the Vanity Fair Oscars celebration on March 12, 2023. Paulson and Taylor posed for pictures together on the red carpet before attending one of Hollywood's most coveted parties. Paulson dazzled in a black Nina Ricci gown covered in sequins, and Taylor looked effortlessly stylish in a pink pantsuit by St. John.
Read More: Why Did 'Modern Family' Star Ariel Winter Have A Breast Reduction Surgery?