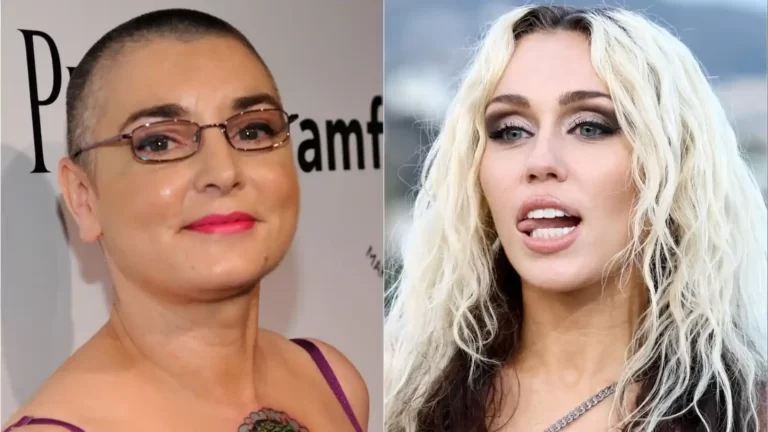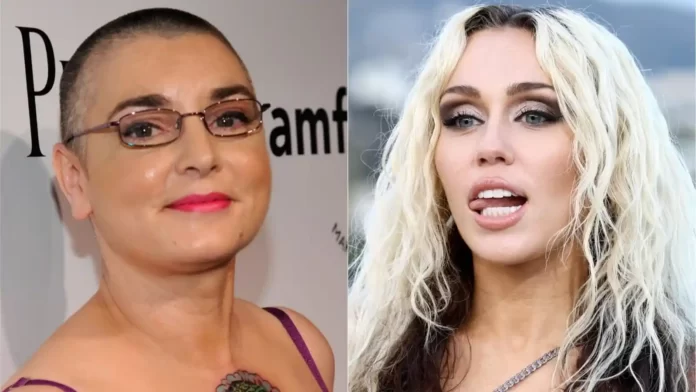 In the wake of the Irish singer Sinead O'Connor's sudden death, her fiery open letter to Miley Cyrus has resurfaced, going viral online. The singer wrote the letter in 2013 calling Miley Cyrus out after the latter said her music video for 'Wrecking Ball' was inspired by O'Connor's hit 'Nothing Compares 2 U'
Cyrus and O'Connor have continued a back-and-forth public feud for the past decade that seemed to settle by April 2022, when Cyrus released the album "Attention: Miley Live," which featured a "Wrecking Ball X Nothing Compares 2 U" mashup.
Sinead O'Connor's Letter To Miley Cyrus
"So this is what I need to say … And it is said in the spirit of motherliness and with love," O'Connor stated at the beginning of the letter.
The music business doesn't give a s**t about you, or any of us. They will prostitute you for all you are worth, and cleverly make you think its what YOU wanted … and when you end up in rehab as a result of being prostituted, 'they' will be sunning themselves on their yachts in Antigua, which they bought by selling your body and you will find yourself very alone," she added.
"None of the men ogling you give a s**t about you either, do not be fooled. Many women mistook lust for love. If they want you sexually that doesn't mean they give a f**k about you. All the more true when you unwittingly give the impression you don't give much of a f**k about yourself. And when you employ people who give the impression they don't give much of a f**k about you either. No one who cares about you could support your being pimped … and that includes you yourself."
Also Read: Nick Jonas Dating History: All Girlfriends And Relationships Before Priyanka Chopra
Cyrus' Reply To Sinead O'Connor's Letter
Cyrus responded to the letter on social media by resharing O'Connor's tweets about her attempts to find a mental health treatment facility in Ireland amid her struggles with psychiatric and mental health issues. Miley shared a screenshot of a series of O'Connor's tweets and shared the image with a caption that read, "Before Amanda Bynes… There was…," in reference to the actress' 2013 mental breakdown.
Following Cyrus' response, O'Connor went on to write more letters addressed to Miley Cyrus. However, later that year Cyrus seemed to call a truce saying that the spat didn't really matter and it was all good. 
O'Connor's letter is being re-circulated as hundreds of fans paid tributes to the late singer on both sides of the Irish Sea on Thursday night following the shock of her death.
Read More: Prince Harry's Tabloid Court Battle Causes Major Frustration within Royal Family