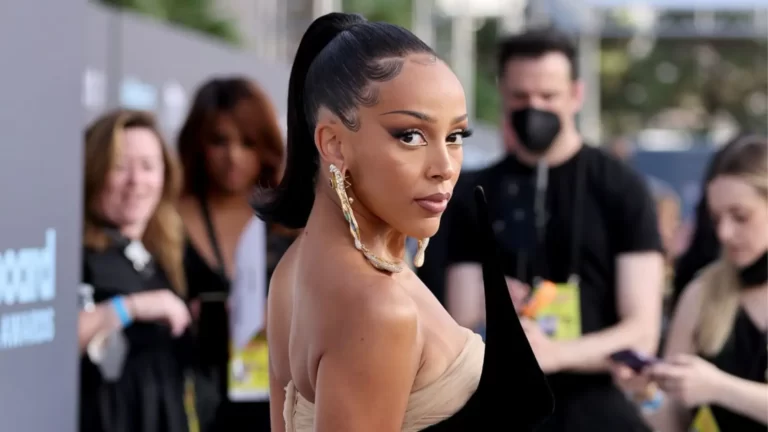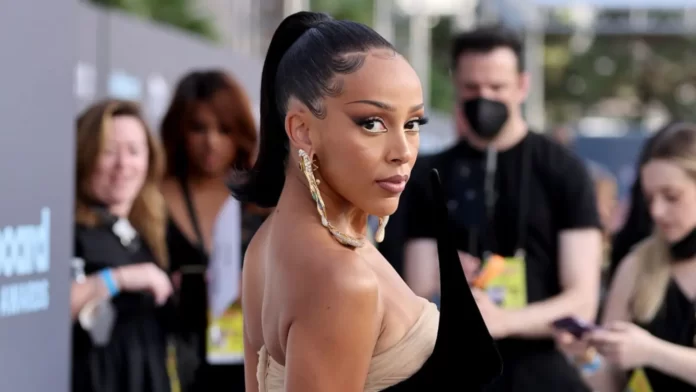 American rapper and singer Doja Cat loses more than 250,000 Instagram followers after she insulted her fans on Threads over the weekend for calling themselves 'Kittenz'. This is not the first time the singer has been rude to her fans.
According to reports, following her insulting remarks on the Threads app, the singer lost more than 230,000 followers on Instagram. Now the number has reached more than 300,000. The singer now has 25.7 million Instagram followers.
Doja Cat Asks Fans To Get A Job
The singer, over the weekend, burst out at her fans for calling themselves 'Kittenz.' Replying to a fan with username Kitten, she wrote, "My fans don't name themselves shit. If u call yourself a "Kitten" Or fucking "kittenz" That means you need to get off your phone and get a job and help your parents with the house."
A fan further asked what should they name their fan accounts then, and the singer replied by saying that they should delete their entire fan account and rethink everything.
Fans asked her to say that she loves her fans, to which she replied, "I don't though because I don't even know y'all." When some reminded her that she would have been nothing without her fans, the singer harshly told her fans to stop acting like her parent figure and that nobody had forced them to support her.
The fans didn't take this well and as soon as these comments were made by her, fans started unfollowing her on her various social media accounts.
Also Read: Jared Leto And Doja Cat Attend The 2023 Met Gala As Karl Lagerfeld's Cat Choupette
Fans Dig At Doja Cat's Boyfriend
This controversy led to fans discussing Doja Cat's Comedian boyfriend, Jeffrey Cyrus.
Her boyfriend has been previously accused of sexual assault and fans on Twitter berated Doja for defending him.
A user wrote, "Just found out Doja Cat is dating a predator and racist to make matters worst she blocked the victim of her so called boyfriend. I'm so done with her like ughhh."
Looks like, despite being a public figure, Doja Cat doesn't like people getting involved in her life, the singer replied to fans talking about her private life on Threads. She said, "I don't give a fuck what you think about my personal life."
Read More: Ben Shapiro's 43-Minute Rant On Barbie Movie Sparks Controversy As He Stages Dramatic Display With Doll