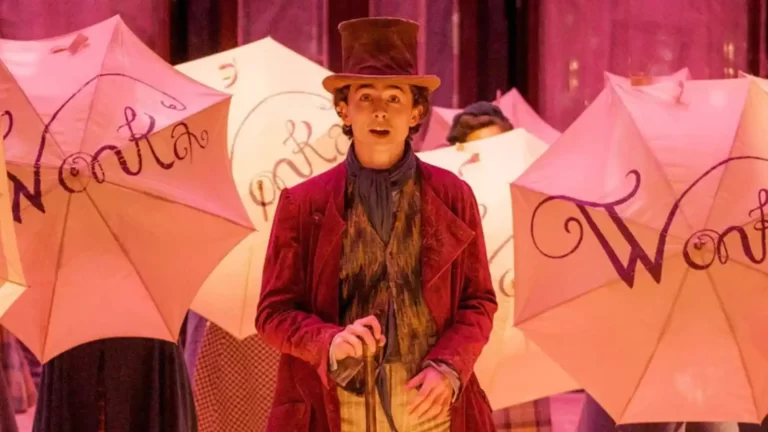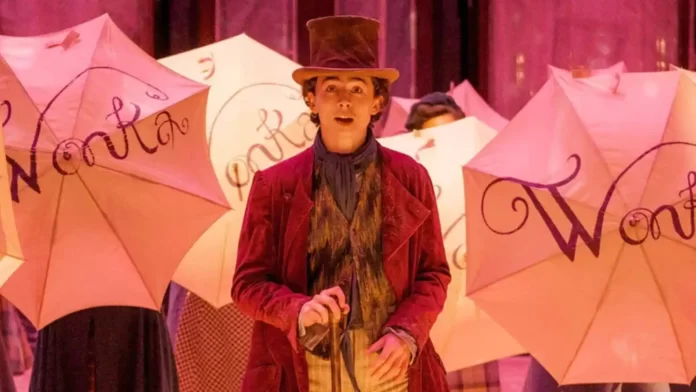 Warner Bros just dropped the much-anticipated trailer for the film "Wonka". Timothee Chalamet wins hearts as he plays the titular role of Willy Wonka, the younger version of the chaotic chocolatier.
The upcoming fantasy film is a movie adaptation of the 1964 novel, Charlie and the Chocolate Factory, written by Roald Dahl. The movie is set in before the 1971 movie, Willy Wonka and the Chocolate Factory, when Willy is young and wants to open his magical chocolate shop.
Timothee Chalamet Is Winning Hearts As Willy Wonka
In the trailer that just got dropped on July 11, we see Timothee playing the title character, Willy who travels across the globe to learn how to make the best chocolate. He plans to open the greatest chocolate shop ever known.
Fans took to Twitter to praise the actor. A user wrote, "Timothee Chalamet as Willy Wonka is the casting we didn't know we needed but absolutely deserve! Can't wait to see his magic on the big screen."
Talking about the character Willy Wonka, director Paul King said, "He is a very interesting
beguiling character and it seemed interesting to dive a little deeper into him and try and come up with something that perhaps Roald Dahl might have approved of if he'd ever tried to write a prequel."
He further talked about Timothee adapting into the character of Wonka. He said, "Chalamet is following in some extraordinarily big shoes with the people who've played the character before and I think he more than lives up to them. He manages to bring that sort of mayhem and that mischievousness but with a deep emotional grounding."
Also Read: Top 10 Highest-Paid Male TV Actors in the United States
More About The Movie "Wonka"
This musical serves as a prequel to the 1964 novel released by Roald Dahl, Charlie and the
Chocolate Factory, and the other movie adaptations that were made previously starring Gene Wilder and Johnny Depp in the titular role respectively.
Apart from Timothée, the movie also stars many renowned actors like Hugh Grant, Olivia
Colman, Rowan Atkinson, and many others in the supporting roles. The movie is all set to
release in theaters worldwide on December 15, 2023
Read More: Is Olivia Rodrigo's New Song 'Vampire' About Taylor Swift?