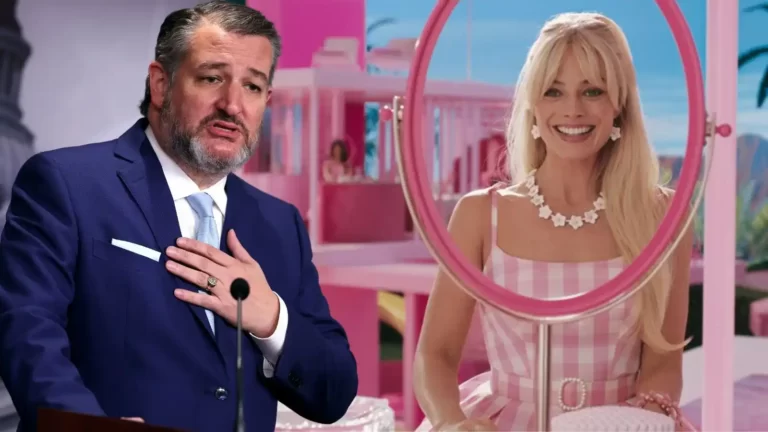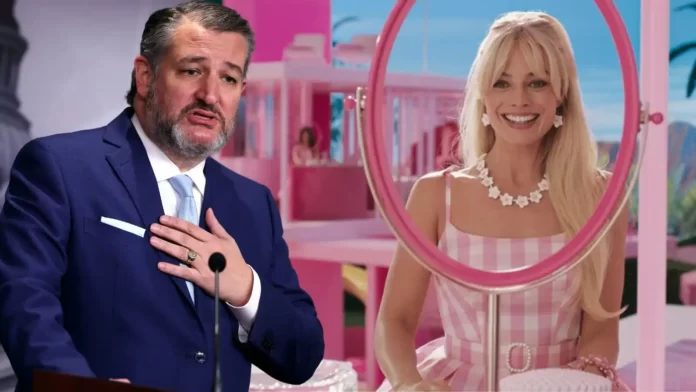 Ted Cruz is an American politician currently serving as a Junior US senator from Texas since
2013. In a surprising turn of events, The Texas senator has voiced his concerns over the upcoming movie 'Barbie', starring Margot Robbie, claiming that the film promotes Chinese Propaganda.
Senator Ted Cruz Calls The Movie 'Barbie', "Made In China"
Soon after Vietnam announced that it will ban the distribution of the movie Barbie in the country as it 'shows a map featuring contested territory claimed by China'. Following this news, Senator Cruz tweeted "I guess Barbie is made in China.. "
A spokesperson for the senator said "Senator Cruz has been fighting for years to prevent
American companies, especially Hollywood studios, from altering and censoring their content to appease the Chinese Communist Party."
"China wants to control what Americans see, hear, and ultimately think, and they leverage their massive film markets to coerce American companies into pushing Chinese Communist Party propaganda — just like the way the 'Barbie' film seems to have done with the map."
representative to the Senator told the Daily Mail.
The preview displays a map with a nine-dash line that refers to "China's disputed claims to the South China Sea." The South China Sea is a large region that is located off the coast of China's mainland, and China has claimed possession of it since the 1940s.
Also Read: Margot Robbie's Decision To Hire Greta Gerwig As Barbie Director Has To Do With An Abstract Poem
More About The Movie Barbie
Releasing on July 21st, Barbie is a fantasy comedy film starring Margot Robbie and Ryan Gosling in the lead roles. It is based on the fashion Mattel dolls, and this will be the first live-action Barbie movie. The film was announced way back in 2009 by Universal Pictures but after going through several directors and cast changes, casting for the lead role was done in 2019 with the rest of the cast being announced in 2022.
Read More: Robert De Niro's Daughter Shares A Heartbreaking Message After Death Of Her Son