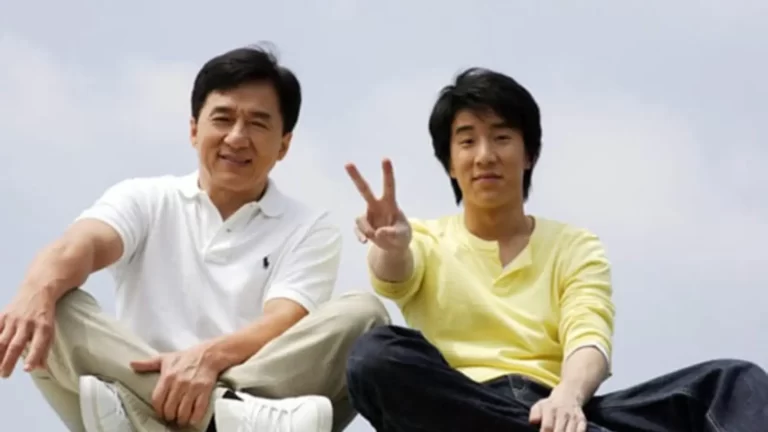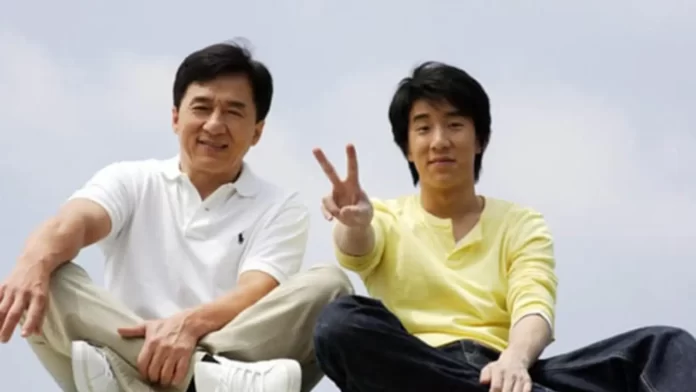 Born in 1954, Jackie Chan is one of the world's most famous Martial artists and a legendary actor. Having done more than 150 movies, Chan has a total net worth of over $400 million as of 2023.
Chan has two children, a 40-year-old son Jaycee Chan, and a 24-year-old daughter Etta Ng
Chok. He doesn't seem to have a good relationship with either of them, as he does not plan on giving a single penny out of his fortune to his children.
Here's Why Jackie Chan Won't Give Son Jaycee, His  Inheritance 
Chan has always had an estranged relationship with his son but things escalated even more
after his son Jaycee was arrested for Drug Possession in 2014. In an interview, talking about how his son lacked discipline, he revealed that when he met Jaycee in the US, his son was having difficulty standing straight in one place, how he kept moving while talking, he even told his son, "You don't know how to talk".
Seeing his son's behavior, Chan decided that he won't be leaving the reins of his hard earned money in Jaycee's hands. He said "If he's capable, he can make his own money. If he is not, then he will just be wasting my money."
Almost a decade ago, the Rush hour actor had conveyed his wish of donating all his money to charity.
Also Read: Taylor Swift Gives A Hilarious Reaction To Cincinnati Stage Malfunction
Jackie Chan's Son's Arrest In 2014
Jackie Chan's son Jaycee, who is also an actor and singer just like his father, was arrested in 2014 for six months, on charges of Drug Possession including marijuana, and the irony here is, during the time of Jaycee's arrest, Jackie Chan was serving as the anti drug ambassador of China.
After Jaycee's release, Chan had said "I would like to take this opportunity and say to Jaycee: you've done something wrong and you have to be responsible for the consequences. I'm your dad and I'll always be with you. We will face the road ahead of us together." As per the reports, their father-son relationship was better than before.
Read More: Ricky Martin And Jwan Yosef Announce Divorce Following Six Years Of Matrimony