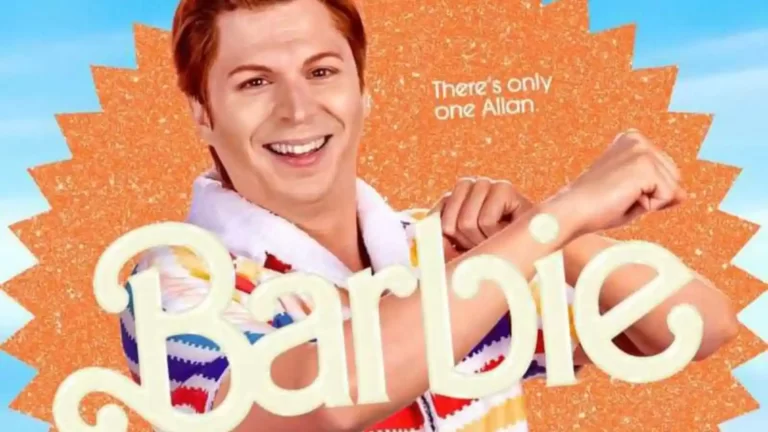 Michael Austin Cera is a well-known Canadian actor and musician, who is best known for his awkward and hilarious characters in numerous coming-of-age; comedy films. He has starred in several cinematic creations like 'Superbad', 'Juno', 'Scott Pilgrim vs. the World', and 'This Is the End'. He received a nomination for the 'Tony Award' for his role in 'Lobby Hero'.
With the release of the second official trailer of the upcoming live-action Barbie movie called 'Barbie', fans are curious to know what role is Michael Cera going to play in the film. In this article, we are discussing the same.
What Is New About The Upcoming Version Of The 'Barbie' Movie?
'Barbie' is an upcoming live-action adventurous, fantasy, comedy film directed by an exceptionally talented female director – Greta Gerwig, who also co-wrote the plot of the film with Noah Baumbach.
The film is based on the Barbie fashion dolls created by Mattel. The plot narrates the story of Barbie in a fantasy fictional land called Barbieland. To exist in this place all dolls have to be strictly perfect-looking. In the film, Barbie gets expelled from Barbieland for being a slightly less-than-perfect-looking doll. It follows her journey into the human world where she fights for survival, acceptance, and to fit in a place that is foreign to her.
The upcoming film is all set to be released in theatres across the United States of America and the United Kingdom on 21 July 2023. The film is packed full of notable actors and actresses like Margot Robbie, Ryan Gosling, Will Ferrell, Simu Liu, Michael Cera, America Ferrera, and many more.
Also Read: "I Was A Starter Wife": Did Elon Musk Really Divorce His First Wife For An Absurd Reason?
What Is The Role Of Michael Cera In The New Barbie Movie?
Michael Cera is all set to charm the audience once again with his fun and talented acting skills in the upcoming film 'Barbie'. The actor is going to portray a red-haired character named Allan.
Allan was first introduced in the world of Barbie back in the 1960s and was marketed to the audience as a very close friend of Ken. His outfit included a beach jacket and swimming trunks. Allan dolls were sold in the market for some years but by the start of the 1970s, Mattel replaced it with a new character called Brad.
Greta Gerwig wanted to include as many characters of the Barbie universe as possible in her latest film. And Allan was one such long-forgotten character whom she revived with the help of the actor Michael Cera.
Fans are excited to see how Michael Cera is going to channel out the role of such a long-forgotten character of Allan into the mainstream Barbie audience once again.
Read More: 'Mummies' Animated Movie: When Will It Come Out And How To Watch?