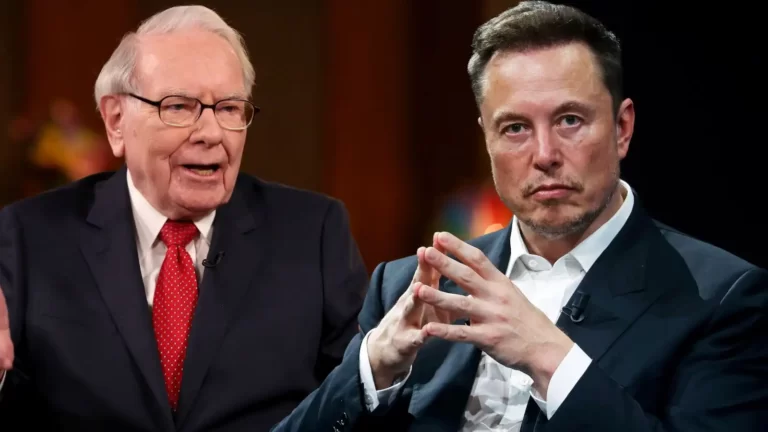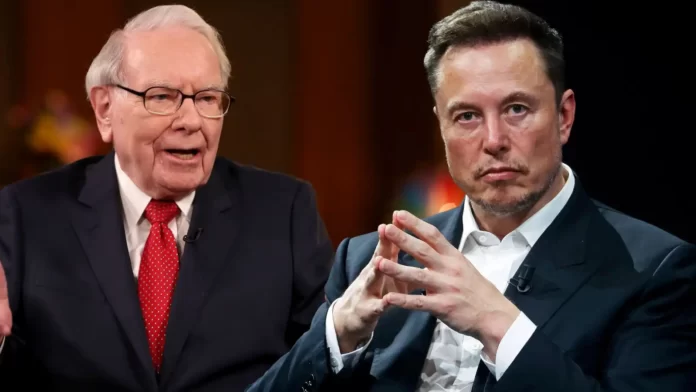 There is no denying the fact that Elon Musk is an innovator who has founded multiple tech giants and made himself the richest person on Earth in the process. Tesla is his most successful venture, and his net worth is comprised of 80% Tesla stock value. However, as many know, he was not a founding member of Tesla and hates the Warren Buffett tag. Musk came onboard the company and took over from the original founders. Some even say he stole the company.
Elon Musk has always been sensitive about this topic and has previously fought with many journalists and social media users for stating the obvious. And now it has come back to haunt him again. Recently, a Twitter user pointed out that he didn't found Tesla, and Musk lost his cool.
Related: Jeff Bezos Gambles $120 Million In A Desperate Attempt To Steal Elon Musk's $100 Billion Business Monopoly
Elon Musk Drags Warren Buffett Into Dirty Discussion 
Elon Musk has always said that he made Tesla what it is today. The original founders only had a vague idea of an electric car, and they didn't even have the name trademarked. He made designs possible and contributed to technological development. He claims that he headed the design team and was crucial to software development as well.
The journey of Elon Musk:

2023: Twitter becomes X
2022: buys Twitter
2016: starts Boring Co
2016: starts Neuralink
2015: starts OpenAI
2004: invests in Tesla
2002: starts SpaceX
1999: starts X (becomes PayPal)
1995: starts Zip2 (sold to Compaq)
1990: sells PC's in college dorm pic.twitter.com/2FIJLBMl3s

— Jon Erlichman (@JonErlichman) July 23, 2023
So, when a Twitter user by the name of Jon Erlichman pointed out the Tesla thing, Elon Musk was quick to respond with a Warren Buffett reference.
Correction…started Tesla.

Here's some more context: pic.twitter.com/03oHTE4sbJ

— Jon Erlichman (@JonErlichman) July 23, 2023
Elon Musk's comment made the user correct his statement and made him say that Musk started Tesla. Elon has always maintained that he only invests in companies that he can personally contribute to or at least understand their workings.
Also Read: Elon Musk's Estranged Father Says His Son Can't Win His Fight Against Mark Zuckerberg, No Matter What
Why Does Musk Hate Warren Buffett Tag?
The very thing that Elon Musk hates about being called not the founder of Tesla, and only a mere investor, is that he takes pride in being the mastermind and not some Warren Buffett-type investor who can only contribute money to a venture.
Musk has said many times that he made SpaceX and Tesla possible through the intelligence of his mind. He is also the chief engineer and design head for SpaceX. Elon Musk has always despised investors like Warren Buffett, who take advantage of others' work and don't even have a working knowledge of their product.
On top of this, Elon Musk has old enmity with Warren Buffett because he denied Musk's plea to invest in Tesla. Elon Musk has also fought with Bill Gates after the billionaire shorted Tesla stock.
Read More: "Lawsuit Time": Elon Musk Is Dragging Microsoft To Court For Illegal Use Of Twitter Tech